Today is Saturday, the day the con will be the most crowded. And unlike the previous two days, there is a LEGO-related panel that might be of interest:
New LEGO Content Releases
11:15am – 12:15pm
Room 6A
Go behind the scenes and get a sneak peek of upcoming LEGO animation. Jason Cosler (LEGO producer) and Robert May (LEGO producer) will be sharing exciting new LEGO animated content and hold a Q&A session moderated by Joshua and John Hanlon (Beyond the Brick).
Today is also the last day for the LEGO exclusive minifigure giveaway and today it's going to be Zebra Batman.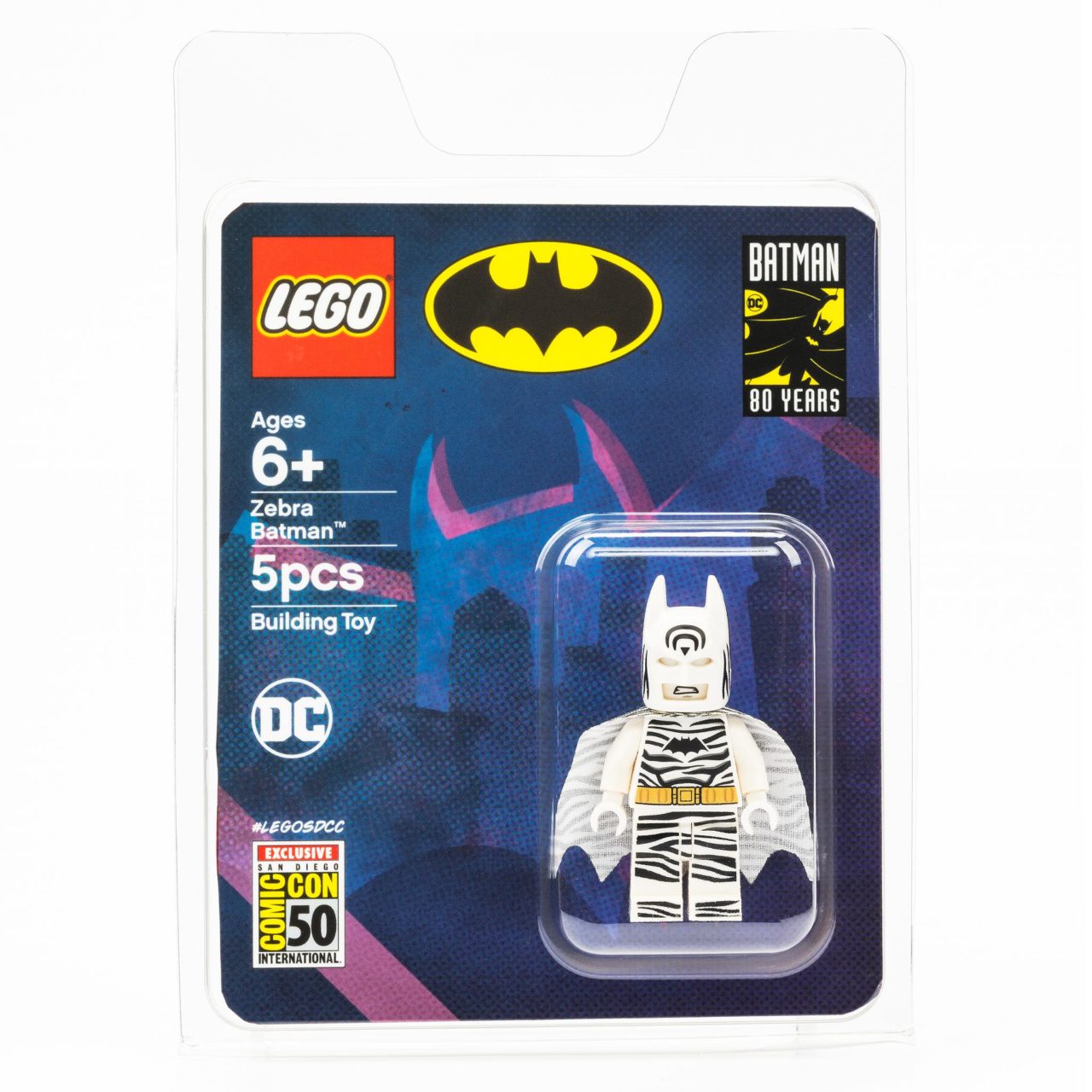 And to complete the DC-centric LEGO exclusives, today is the day you can pick up the retail exclusive, 77903 The Dark Knight of Gotham City, if you are a confirmed winner in the exclusives portal. Be sure to bring your QR code!