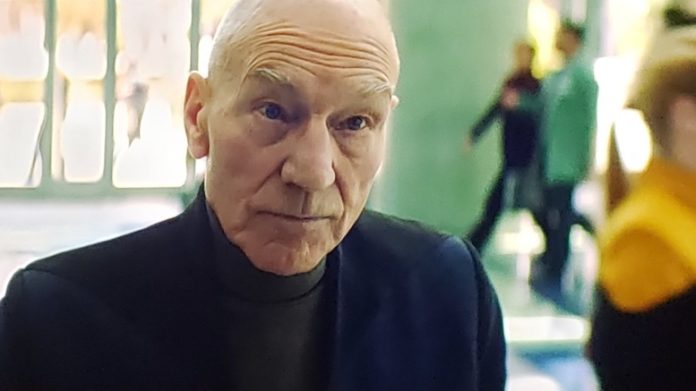 I haven't really posted much on the big Star Trek stuff that's been going on lately, which I should. Yes, I know, we are a Star Wars site at our roots, but I've always had a place for both of the huge franchises. Star Wars has been in a bit of a lull since Solo, failing to do a lot to surprise and thrill much of anyone outside of small groups (a lot of the comics are good, Resistance is not bad… but both are pretty niche).
On the other end of side, Star Trek has been seeing a pretty huge resurgence after years of neglect at the hands of CBS. The launch of Discovery a couple of years ago manages to get tons of people to sign up to CBS All Access for a couple of months to binge them (myself included), but with the announcement of more new series to fill out their service, that suddenly made it seem more worthwhile.
They took the first steps last year before the second season with the launch of Short Treks, which tied into the main show. The second season was certainly stronger with the first as well, and introduced some great versions of old characters in Captain Pike, Spock, and Number One. Seeing that they're all returning in the next batch of Short Trek is exciting, since they weren't going to be in the mainline show going forward. And then CBS showed off the Picard trailer…
I'll admit, I was skeptical of the Picard show when they first announced it. I love Patrick Stewart, I love the character of Picard, but there was so much more to mine in the setting and lore. Yet, as more and more details have come out, and the teasers, it was clear that this had all the potential to be something special. At SDCC today, they dropped the first trailer.
Okay, so much to unpack in this, but let me get this out of the way first: THAT'S SEVEN OF NINE! I, like most Trek fans, have mixed feelings about Voyager (it's better than most think, and as bad as most remember), but her character was great and Jeri Ryan is a fantastic actress. Seeing her, and that there has been some obvious and clear evolution of the character over the years, absolutely thrills me. This went from some background excitement to full hype train for me, and I will have to pick up CBS All Access the moment it comes out.
And LEGO… Star Trek is hot again, and I don't think anyone has the license for building toys right now. Just sayin'… we know you'll do competing licenses and lines, we've seen it (like Super Heroes). So maybe it's time for you to go into this and get all of my money…