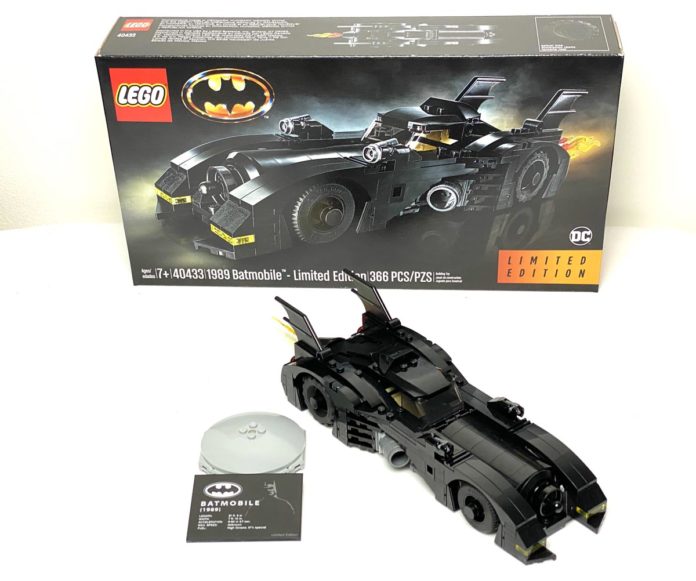 I received the 40433 1989 Batmobile – Limited Edition promo set last week and finally had a chance to build it. It does enough to capture the look and feel of source material, but it doesn't quite hit it out of the park.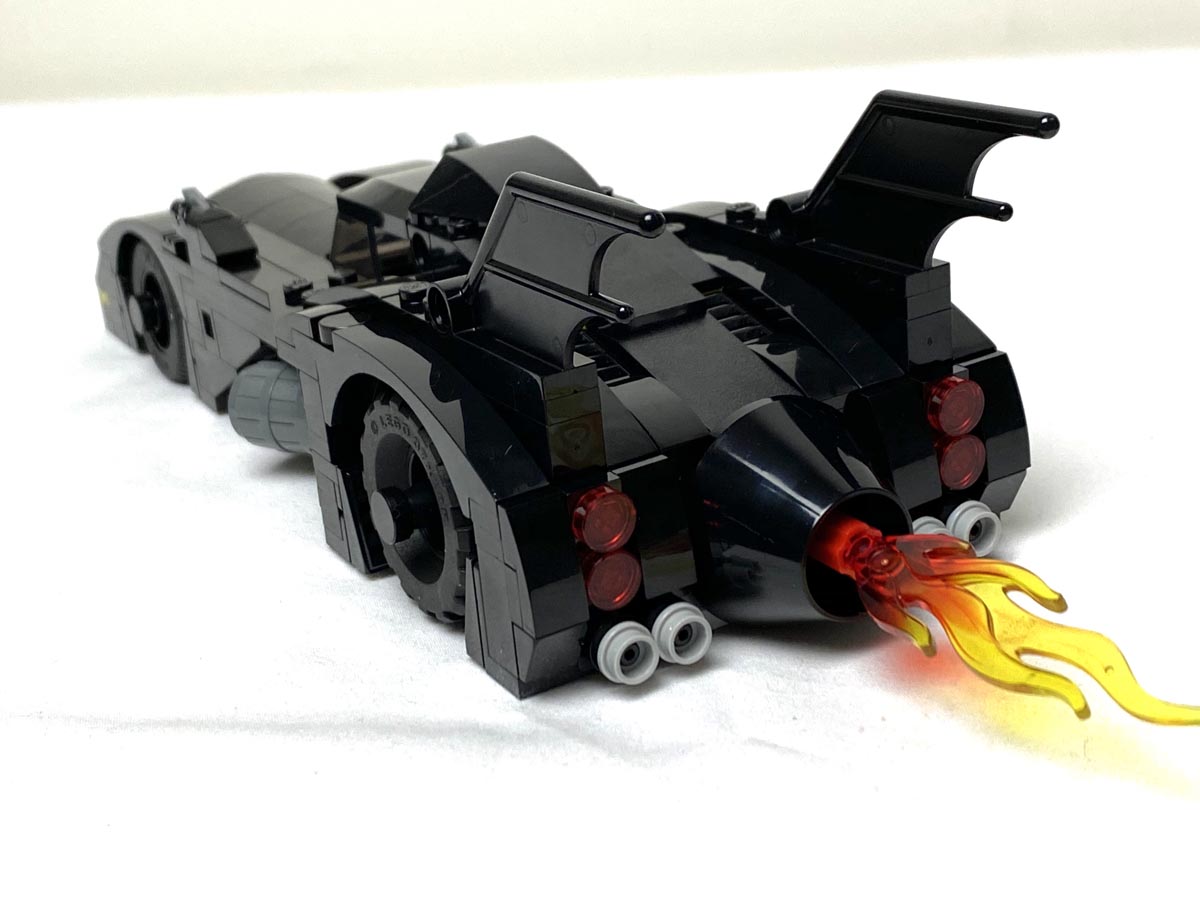 The wing fins are not curved like the source material, and they don't flow into the curve of the body.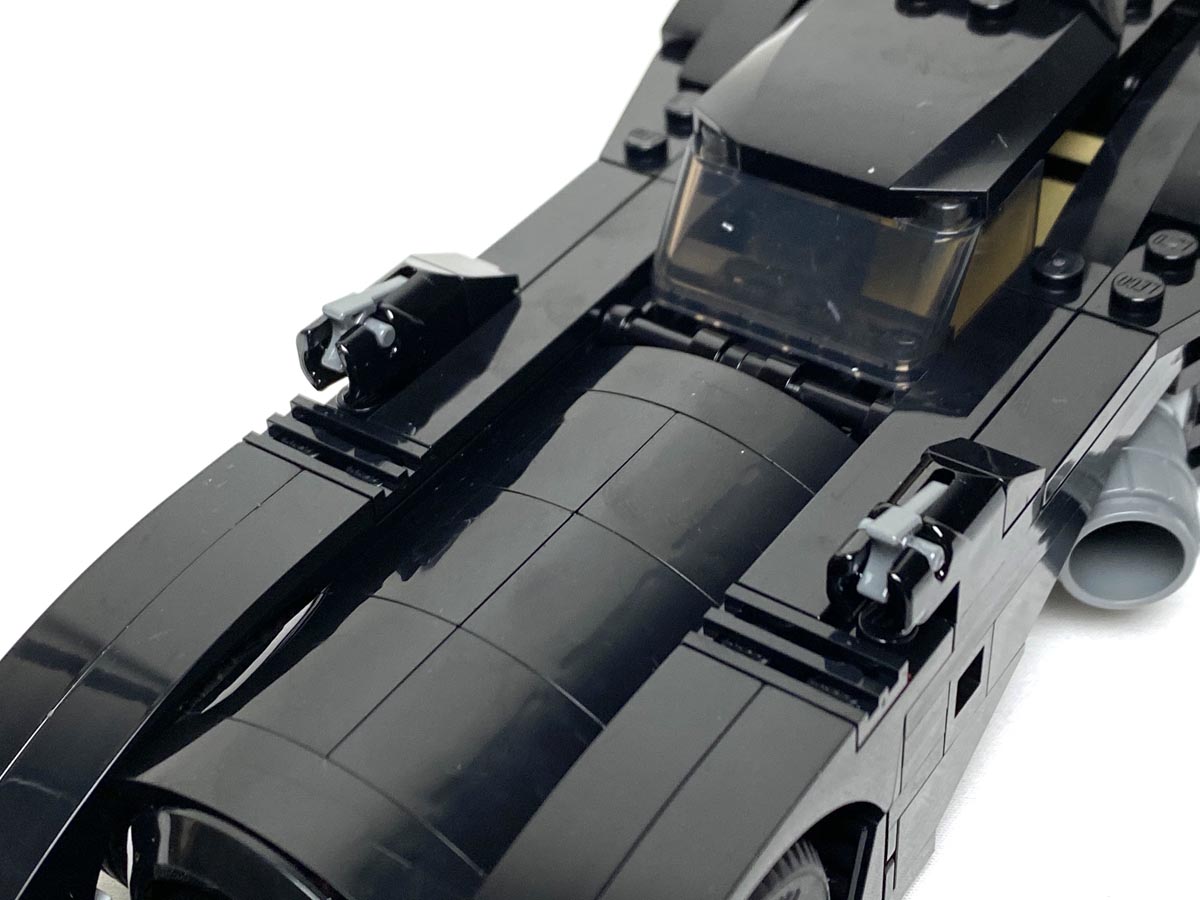 The inclusion of the pop-up miniguns is a bit curious. It would have been better to include some additional parts to swap out between the guns and some smooth tiles.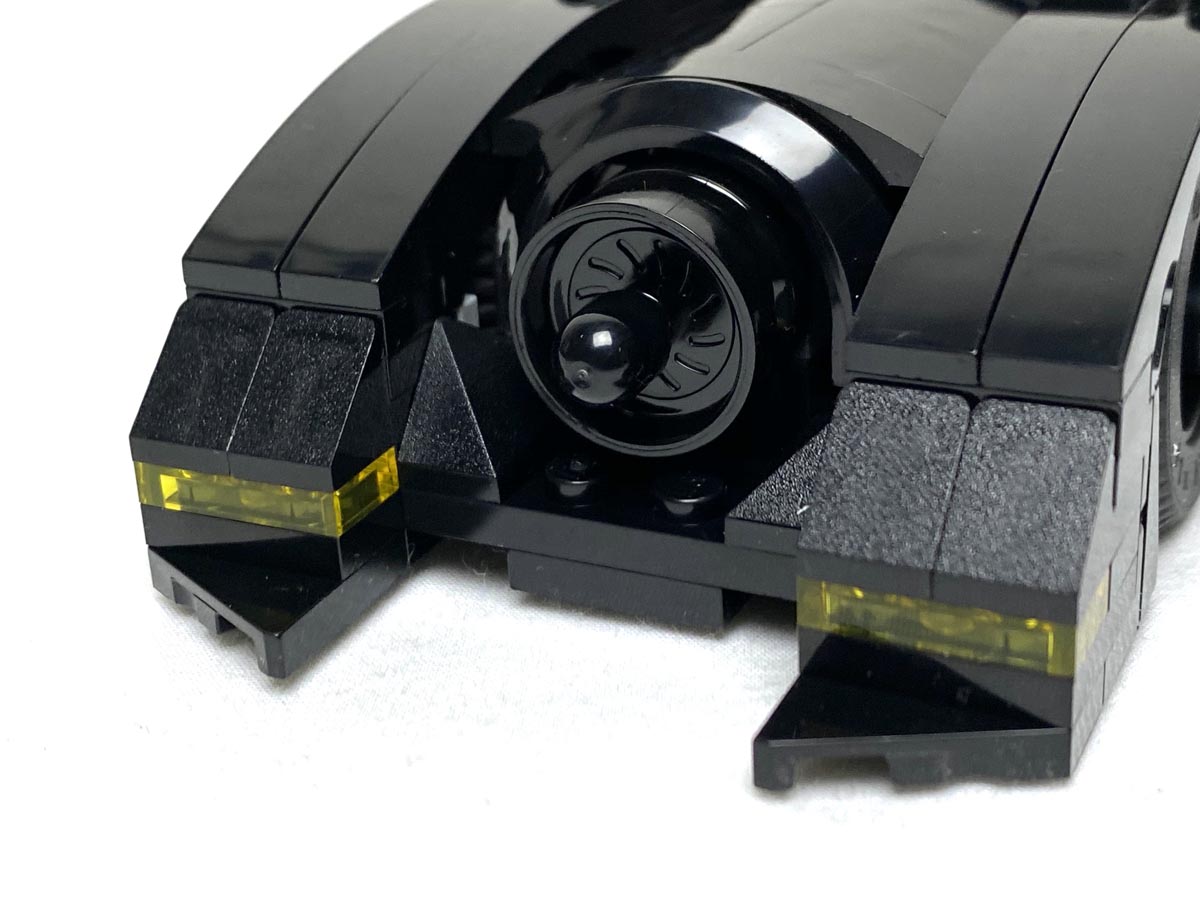 The front is another area where things could have been smoother. The fenders flow right into the front of the car on the source, but here there's a noticeable step. If I had the time and resources, I'd try and mod it a bit so it flowed a little better.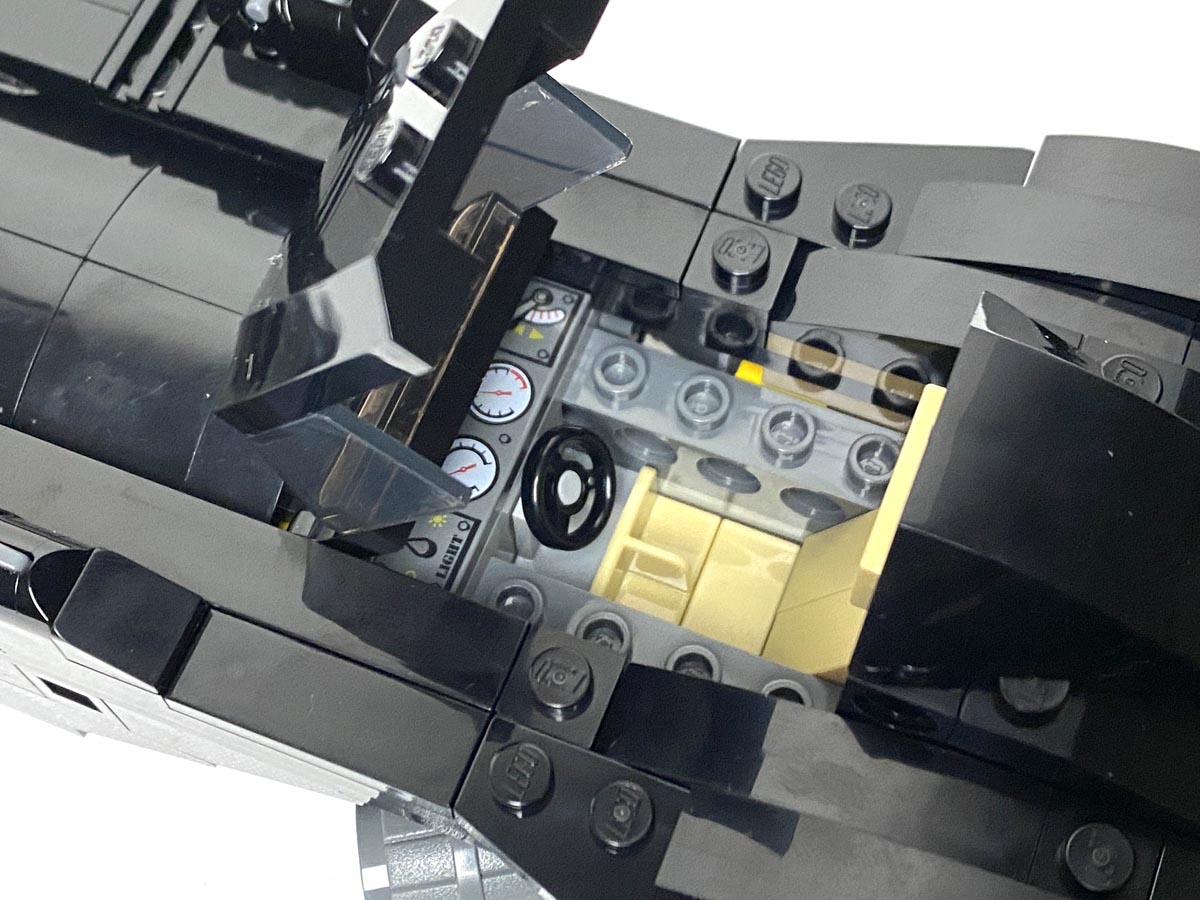 The cockpit hatch doesn't slide forward like the source, instead it flips up on a hinge. Rejoice! For there is room for a minifig Batman to sit in. But if the early pictures of the Keaton version of Batman are true, his molded cape will make it impossible for him to fit with it on. There's no standing room at all,. You'll have to take the cape off and on every time you put him in and out.
In terms of size and even appearance it's very comparable to their most recent Batmobile set, 76119 Batmobile: Pursuit of The Joker.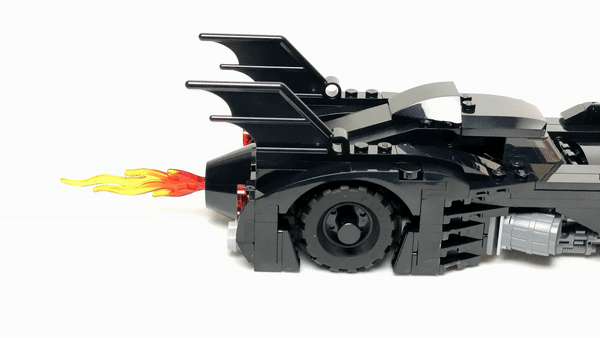 It features the same spinning flame out the back too.
The display stand allows you to turn the Batmobile to any desired viewing angle. Pretty neat. It can also sub in for a spin the bottle game in a pinch should you be lacking any bottles.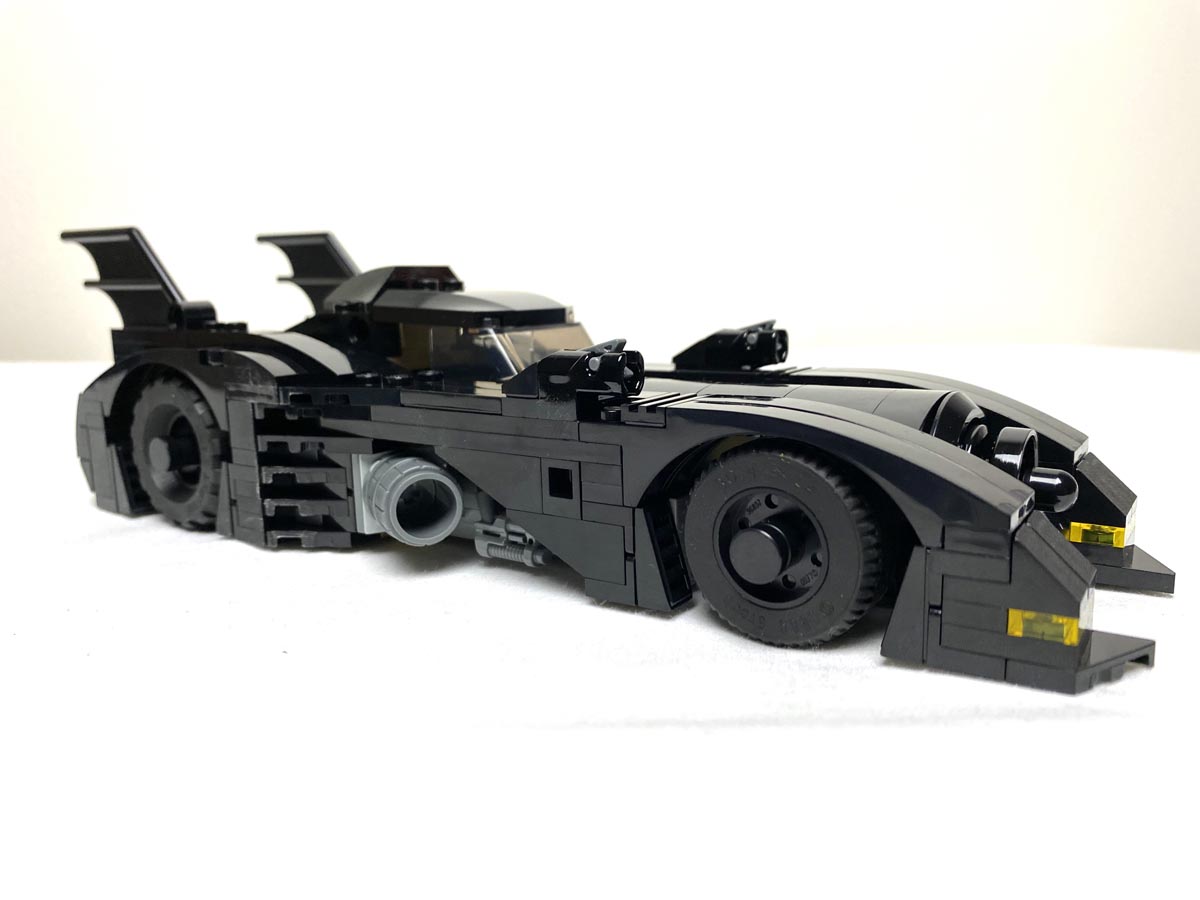 Even if you ignore for a second that this is a Batmobile based off a very iconic source material, as a standalone set, it's just an okay Batmobile. But that's not really the point of it, is it? The whole point of this sets existence is to be a companion piece to the big UCS one, 76139 1989 Batmobile. You get this one for free with the purchase of the big one starting tomorrow, Black Friday, while supplies last. You can build the big one and leave it on the shelf and still play with and recreate scenes from the movie with the little one to play. It doesn't come with any minifigs for that exact reason. And thinking about it that way, it really is a nice execution of an idea and makes sense that its free. Otherwise, I can see LEGO charging $30 for it, same as 76119 with the minifigs it should obviously include, Batman and Joker.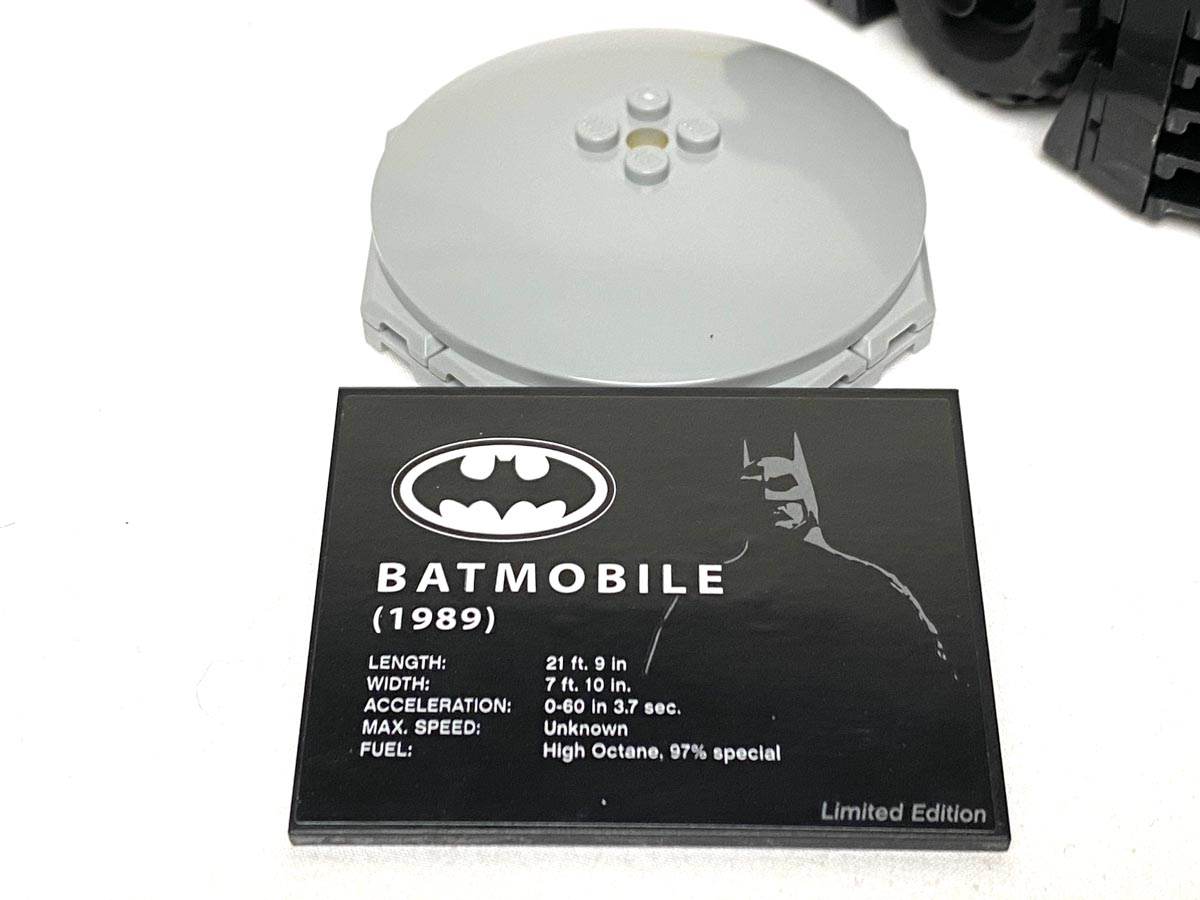 Because of it's lack of minifigs though, its really not worth getting on the aftermarket. The only real unique element is that sticker, but I'm sure some enterprising AFOL will offer replacement stickers somewhere at some point in the future. It's great as a free set. But I don't think I'd spend money on trying to get one.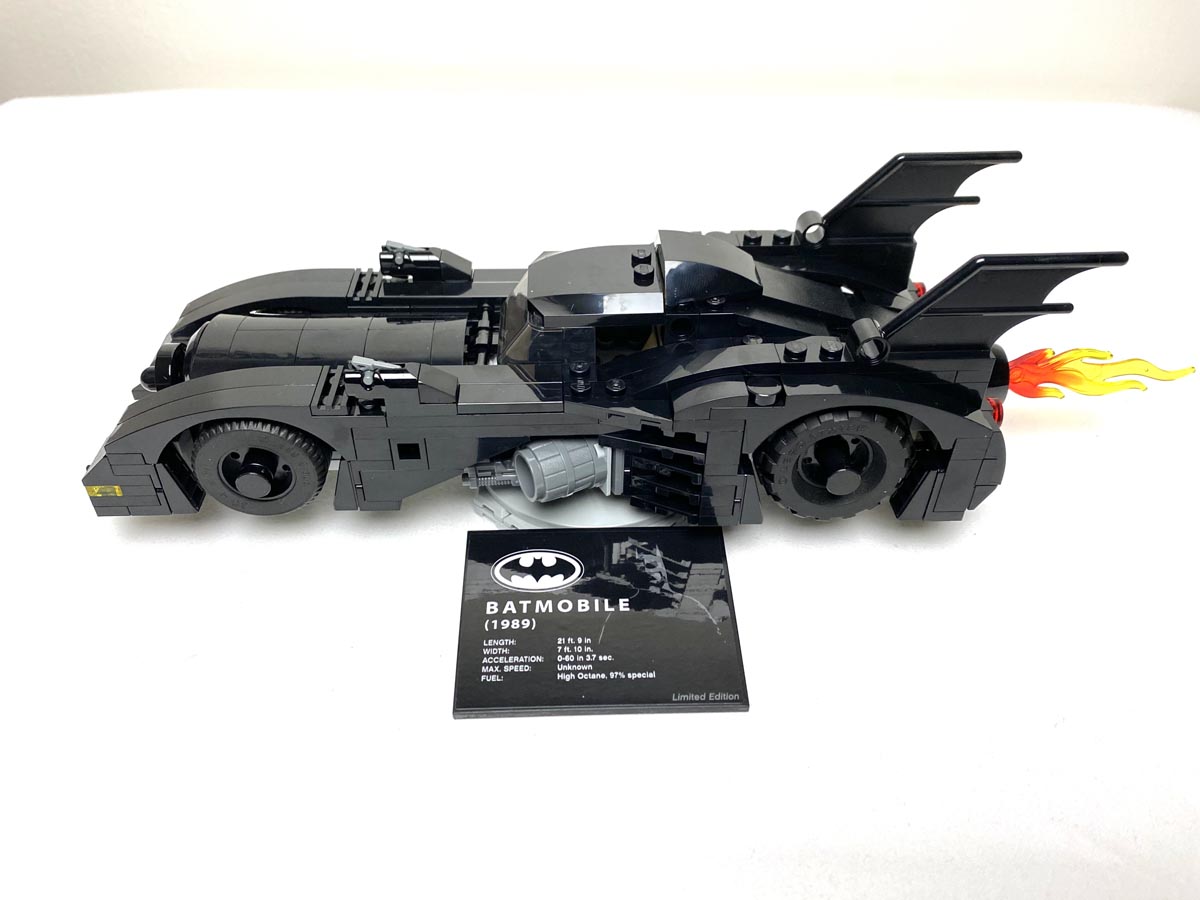 Not gonna lie: this little promotional set was a big draw for me to want to buy the UCS one. But now that I have my sample pack, that scratch is itched. I've had some time to sit on it and think, and really reassess my feelings. I'm still trying to get rid of my LEGO, and it's a real struggle at times. I've held off on major LEGO purchases for a long time now. Everything I get these days are for the kids. But this one may break me. I got my sample pack, but to be honest I still want to buy it tomorrow so I can get it again. I know, it sounds illogical, I can't explain it, but it is what it is.
I'm giving this 5 stars. The model itself may have missed its mark but the score is based purely on the concept and execution. I wouldn't suggest buying 76139 JUST to get 40433, you'd either have to be crazy or be me, but if 40433 interests you at all, try and get it this weekend starting tomorrow.
40433 1989 Batmobile Limited Edition is free with the purchase of the Ultimate Collector Series 76139 1989 Batmobile starting on Friday November 29th while supplies last from LEGO Shop@Home and LEGO Brand Retail locations.
All of the Pictures
As usual, FBTB may receive a small commission from any sales from clicks through our affiliate links in this post. And as always, we thank you for your continued support.