Ah this one takes me back. Back when I reviewed the larger version, 70612 Green Ninja Mech Dragon, I was going through a personal renaissance of sorts. That review came just a month and a half after I made my LEGO shame public. This was a set I really enjoyed and enjoyed reviewing. It was probably the one and only review where I took the set outdoors and shot picture. So today's polybag, 30428 Green Ninja Mech Dragon, is a bit of a throwback for me.
Being a mini, I don't expect any minifigs to come with this set. But had they included a painted trophy fig to put on the lone stud just behind the head I think I would just lost it completely. That would have made this polybag JUST PERFECT! Alas, we are not that lucky.
The body is in two parts and aren't really noteworthy in any way.
The legs are built at right angles with a round 1×1 plate with a bar handles for feet giving it an elongated look. They look like when a toddler puts on his/her dad's big work shoes. It's a bit difficult to have the feet lie flat on a surface. Probably the weakest part of the build.
The tail is pretty awesome. Using a combination of cheese slopes and 1×2 curved slopes, it gives it a nice scaly look. I appreciate the fact that the second "scale" on the each of the tail's segments use the 1×2 curved slope. The excess part of the element hangs over the ball joint hiding the articulation. It's really a nice effect that isn't seen in many of LEGO's other sets that feature ball joints. And unlike the tail on the larger set, this one won't swing freely which is great.
And speaking of ball joints, they are just everywhere on this set. There are a total of 10 from head to tail. So even if you're not into the sand green elements, or the awesome mini mech dragon, it's a great parts pack for the joints alone.
Does It Suck or Does It Rock?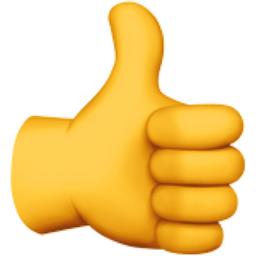 This set rocks! The LEGO NINJAGO Movie gave us some really awesome mechs, and the polybags are just as great. This 30428 Green Ninja Mech Dragon continues that tradition.
Sponsorship
There's no sponsor this week, and with sponsorships lasting a whole week, you can get plenty of exposure for mere pennies. Pennies I say! Want to sponsor a review? Send me a message to admin@fbtb.net or hit me up on discord of the polybag set you have that you want me to review. If selected, in exchange for the set you'll get a mention right here in the review post and a link to your website or social media account or just about anything else.. Nearly free advertising, so what's stopping you?
You Can Win This And Every Other Polybag I Review This Year
I'll be raffling every polybag I review this year in one big lot, all 260 sets (with the possibility of more). Each set will be individually stored in a ziploc baggie complete with the extra pieces, instructions, and the actual polybag bag it came in. The cost of a raffle ticket is just $1 USD and you can enter as many times as you want. Send a PayPal payment to paypal@fbtb.net for $1 USD for every ticket you want to purchase. DO NOT send one payment for multiple entries i.e. do not send one $5 USD payment for five tickets; five $1 USD payments must be made instead. Raffle is open to everyone in the world except where raffles are illegal. Be sure to put "POLYBAG RAFFLE" in the notes section of the payment in order to be entered successfully. Winner will be drawn sometime early January 2023 and contacted at the PayPal email address the payment was sent from to arrange for delivery. For a running list of all the sets that you can win, check this Google spreadsheet.