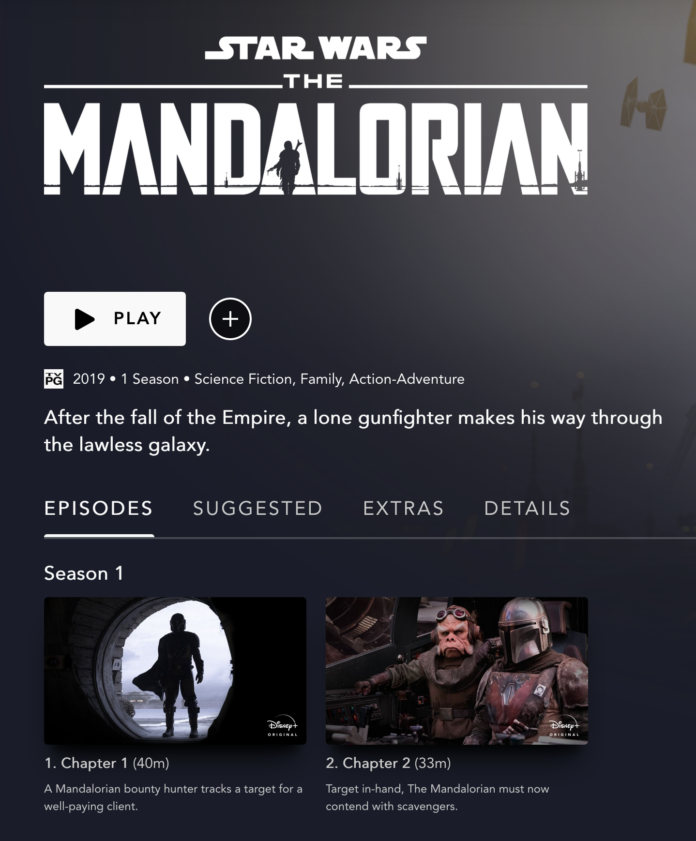 I thought Tuesday was going to be the next day we'd be able to watch a new Mandalorian episode but I was wrong. Thanks to a comment from OscarWRG, I found out that the next episode is available today! And it is! Look! It's right there.
Gonna ingest it today at during my lunch break and then again with the kids after I get home, and then probably a few more times. I'm going to try and keep this weekly recap thing going too, so expect a write-up tomorrow in one of our rare weekend posts.
And if you haven't subscribed to Disney+ yet, you should seriously consider doing so. With Disney owning, like, a million studios now, there's tons of stuff on there. The classic Disney animated movies alone are worth it. The Mandalorian alone is worth it. Maclunky alone is worth it.