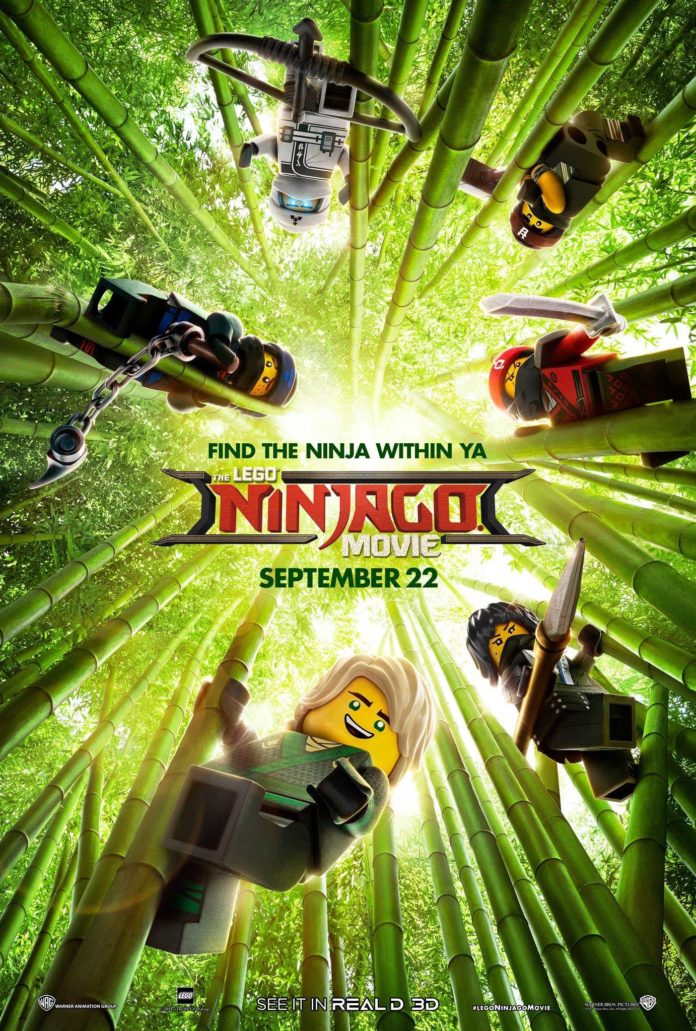 I took the kids to go see this last night, so I may be a little late in offering my review for The LEGO NINJAGO Movie, but better late than never. It was a fun movie for them, but as an adult and an adult fan of LEGO, it was not enjoyable. It opened 47% rotten on the Tomatometer, and sits today at 51%, a score I don't disagree with. Following the success of The LEGO Movie (96% certified fresh) and The LEGO Batman Movie (91% certified fresh), it had some mighty big shoes to fill and unfortunately, just misses the mark.
Warning: this review may (and does) contain spoilers.
I'm going to try to keep my review of The LEGO NINJAGO Movie as brief as possible, so here goes. Let's start with the LEGO movies of past.
Where The LEGO Movie Succeeded
It was the overall message the movie was trying to convey. On the surface, it was a story about Emmet and how special or un-special he is. Beyond that, that message served as a metaphor with many layers. As a fan of LEGO, there's a message of taking that first step in making an original model and not having to rely on instructions. As a person, there's a message of following your own path, otherwise you'll be a sheep in a flock paying for overpriced coffee and watching "Where's My Pants". There was something for everyone and it set the bar pretty high.
Where The LEGO Batman Movie Succeeded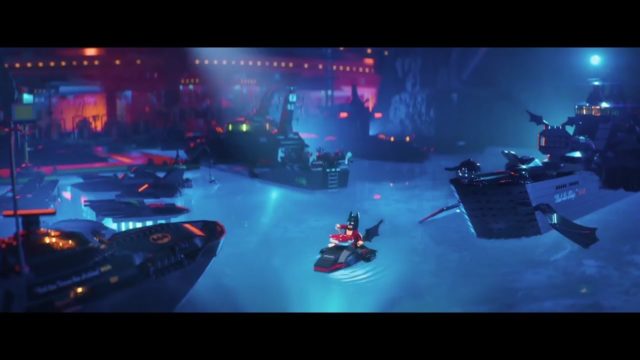 It was that it was a Batman movie and it explored a side of Batman that isn't often seen in movies, or, dare I say, the comics. It focused on Batman as a person, not Bruce Wayne, and how lonely he is. And it never took itself too seriously and constantly made self-deprecating jokes. I didn't like it as much as TLM, but I still liked it as did many, many others.
Where The LEGO NINJAGO Movie Failed
The LEGO NINJAGO Movie is coming in at a tough spot. Having two very successful LEGO movies, NINJAGO had to do something different from TLM. NINJAGO doesn't have quite the same name recognition as Batman. So it had to be original. I'm not opposed to original stories, but I think the movie suffered from an identity crisis: it didn't know what kind of original story it was trying to tell.
There were basically two stories: the ninja discovering their elemental powers, and the relationship between Luhloyd and his father, Lord Garmadon. The latter is what the movie should have focused on and the former just detracts from that. That kind of story has oodles of potential but sadly, it ended up just being mediocre. If you stripped away all of the elements that had nothing to do with that, you would have ended up with a much shorter (and probably better) movie. And as such, the movie felt long (it was only 1h40m), unfocused, and drawn out.
The movie is end-capped with live-action sequences, and where TLM made a live-action sequence work to make the story better, they just made it worse for TLNM. It starts with a boy wandering into a shop filled with Asian antiquities run by a shopkeeper played by Jackie Chan. Chan's character tells the story of NINJAGO to the boy and it was intended to teach him a life lesson, like some sort of extended cut of an Aesopian fable. But connecting the story of Luhloyd to what Chan's character was trying to say was a bit of a stretch. I'm not even going to try and remember what Chan was trying to teach; it's pretty irrelevant. That being said, THEY COULD HAVE CUT THE LIVE-ACTION SEQUENCES OUT ENTIRELY AND IT WOULD HAVE MADE IT A BETTER MOVIE. Yes, I purposefully wrote that in all caps. That's how inconsequential they were. I get the feeling the creative team felt like they had to mix in live-action just because TLM did it. It was wholly unnecessary.
That Cat
The end-cap sequences weren't the only live-action bits. The cat, known as Meowthra, played the role of The Ultimate Weapon. I hated that cat. They should have gotten rid of the cat. If the cat was a CG model, then I tip my hat to the animation team because the movements and lighting were done exceptionally well. If it was a green-screened cat, then meh. In any case, they should not have put the cat in. It didn't belong in a LEGO movie and just seemed so out of place.
Final Thoughts
I had my reservations about the film when I dug a little and looked up the creative team. While there are a couple of laugh out loud jokes, they were few and far between and just highlighted how loose and disjointed the storytelling was. The LEGO NINJAGO Movie had a bit of an identity crisis in trying to figure out what it wanted to do. The success of both The LEGO Movie and The LEGO Batman Movie made them hard acts to follow. Still, an original story crafted well could have still happened. After all, TLM was an original story.
In the end, my opinion really matters little since it wasn't made for me; the movie is targeted for kids. So when my brood and I were walking out of the theater, I asked them if they enjoyed it. They replied with a resounding "Yes!" If the kids liked it, they've succeeded in what they were trying to do. It's a safe bet and a far better choice than trash like The Emoji Movie. For adults, you're better off with a rewatching of TLM or TLBM.
Next movie on the hit list for family fun night is Coco.