Today's polybag, 30589 Go-Kart Racer, is a bit of tease.
Sponsorship
This week's set of reviews is sponsored by The LEGO Group. They were kind enough to send over today's set as part of their current promotion. Spend $40 on a LEGO City purchase and get this polybag for free! Need some ideas on what City sets to get? We broke down everything new that came out on June 1st in this post. You can still order now and get it in time for Father's Day.
Want to sponsor a review? Send a pic to admin@fbtb.net or hit me up on discord of the polybag set you have that you want me to review. If selected, in exchange for the set you'll get a mention right here in the review post and a link to your website or social media account for the entire week. Nearly free advertising, so what's stopping you? And now onto the review.
There's an elephant in the room with today's set. I mean, you see go kart, you immediately think Mario Kart and if you don't then something is wrong with you. LEGO has partnered up with Nintendo, there are rumors and hopes and dreams that a CMF series will be coming out. There's also rumors and hopes and dreams that some regular-ass looking normal sets not based on some weird game will come out. And you know what would be a great product line? Mario Kart karts!
So some of what I just said might have been pent up wishful thinking. But honestly, when I saw this polybag I had two reactions. One was the whole runaway train of thought I just typed out. The second is that this thing is just all kinds of wrong.
The front have is just fine. I don't have a problem with it. It's got the front wing and open wheels which are pretty standard. It's the back half that I have a problem with.
It uses that single piece engine element that is mounted backwards. That's right, the air scoop is facing the wrong way. The other problem is that the engine is so big it blocks any airflow that would make the spoiler useful in any way. Also, pretty sure go karts don't really need a spoiler. They tend to not go fast enough where aerodynamics can make a difference. Besides, there's this huge driver in the way of any good air flow.
All of those wrong things aside, there are some good things. It comes with three safety cones which should have used orange 2×2 dishes on the bottom instead of the black ones. Or better yet, 2×2 orange square plates with a single stud in the middle would really make it look like safety cones.
The minifig has a pretty fantastic print on both the front and back.
It's very a very '80's general sports store jersey design. Unfortunately, as nice as it is, it's not enough to save this polybag from the downward pointing thumb. It's a unique minifigure, and while in the recent past that was enough to get a thumbs up, I'm revising that policy and judging it as a whole. And as a whole, this polybag sucks.
Does It Suck or Does It Rock?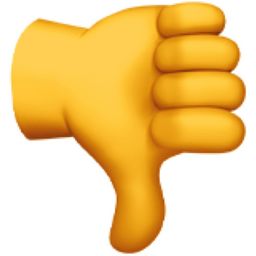 This set sucks! I just said it, it sucks. And it's just a tease. All i really want are some Mario Kart LEGO sets, and this set just reminds me that we don't have them (yet).
You Can Win This And Every Other Polybag I Review This Year
I'll be raffling every polybag I review this year in one big lot, all 260 sets (with the possibility of more). Each set will be individually stored in a ziploc baggie complete with the extra pieces, instructions, and the actual polybag bag it came in. The cost of a raffle ticket is just $1 USD and you can enter as many times as you want. Send a PayPal payment to paypal@fbtb.net for $1 USD for every ticket you want to purchase. DO NOT send one payment for multiple entries i.e. do not send one $5 USD payment for five tickets; five $1 USD payments must be made instead. Raffle is open to everyone in the world except where raffles are illegal. Be sure to put "POLYBAG RAFFLE" in the notes section of the payment in order to be entered successfully. Winner will be drawn sometime early January 2023 and contacted at the PayPal email address the payment was sent from to arrange for delivery. For a running list of all the sets that you can win, check this Google spreadsheet.