Oh, small Speed Champions polybags, how much do I love thee?
Sponsorship
This week's set of reviews is sponsored by The LEGO Group. They were kind enough to send over today's set as well as yesterday's 30589 Go-Kart Racer polybag as part of their current promotion. To get the 30434 Aston Martin Valkyrie AMR Pro polybag, spend $40 on any LEGO purchase and get it for free! This offer is way better than yesterday's stupid little bag. Offer good while supplies last or until June 19th. Perfect for Father's Day! Need some ideas on what LEGO sets to get? We broke down everything new that came out on June 1st in this post. You can still order now and get it in time for Father's Day.
Want to sponsor a review? Send a pic to admin@fbtb.net or hit me up on discord of the polybag set you have that you want me to review. If selected, in exchange for the set you'll get a mention right here in the review post and a link to your website or social media account for the entire week. Nearly free advertising, so what's stopping you? And now onto the review.
Okay, so I'm not, like, TOTALLY totally in love with Speed Champions sets, polybag or otherwise. But they are kinda neat in their attempts to recreate real-life exotic cars in LEGO form. Some are hits, some are misses. Today's polybag, 30434 Aston Martin Valkyrie AMR Pro, is one of those hits.
Above is the real-life Aston Martin car this set is based on. Aside from the livery, I think LEGO knocked it out of the park, right down to the wheel choice.
The hits of red along the front splitter and the side skirt are expertly recreated.
I was a little sus of the red shark fin, but this was before I looked up the reference car. It is actually spot on; it is simply missing the paint job that's present on the source.
The rear of this car is just a thing of beauty. I can't even describe how much the geometry of these pieces fitting together satisfies me.
Pulling back a bit and viewing the car as a whole, LEGO really did an outstanding job capturing the overall shape of the Valkyrie. The only area that isn't what I would describe as spot on is that spoiler is a bit higher than the shark fin, but that's okay.
There's five stickers on this: the Aston Martin logo on the front, the two headlights that creepily look like eyes, and two on the sides to recreate the red striping that leads down to the side skirt.
I would have loved a bunch more to fully recreate the livery, no matter how small those stickers would be. It could be a sticker size and usability issue, or a licensing issue, or just a cost issue. Doesn't matter I suppose because in the end we don't have it and that makes me a sad panda.
There is a larger Aston Martin Valkyrie LEGO model. It comes in a two-pack 76910 Aston Martin Valkyrie AMR Pro and Aston Martin Vantage GT3. There's a few more stickers on there, but only ones for AMR and none of the other sponsors. So I'm guessing it is a licensing issue. Aside from that, this mini is a great representation of the LEGO model as well as the real-life source material. It's so good I'm actually considering getting the bigger set. I do love me some lime green. If you're considering it too, you should know that 76910 is $39.99. That's a penny shy from the posted $40 threshold but LEGO's cart is smart enough to add the polybag for you anyway.
Does It Suck or Does It Rock?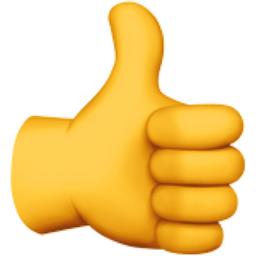 This set rocks! Just a fun little polybag set. It's like a buildable Hot Wheels! It's accurate to the bone too. If you want to see more pictures of the real life vehicle, you should check out this link.
You Can Win This And Every Other Polybag I Review This Year
I'll be raffling every polybag I review this year in one big lot, all 260 sets (with the possibility of more). Each set will be individually stored in a ziploc baggie complete with the extra pieces, instructions, and the actual polybag bag it came in. The cost of a raffle ticket is just $1 USD and you can enter as many times as you want. Send a PayPal payment to paypal@fbtb.net for $1 USD for every ticket you want to purchase. DO NOT send one payment for multiple entries i.e. do not send one $5 USD payment for five tickets; five $1 USD payments must be made insteavd. Raffle is open to everyone in the world except where raffles are illegal. Be sure to put "POLYBAG RAFFLE" in the notes section of the payment in order to be entered successfully. Winner will be drawn sometime early January 2023 and contacted at the PayPal email address the payment was sent from to arrange for delivery. For a running list of all the sets that you can win, check this Google spreadsheet.