Today's polybag is 30293 Kai Drifter, a set in which the final vehicle you build is a bit of a mystery.
Is that part of the fun with Ninjago? Getting some weird sets that don't make a lot of sense but are still fun? I don't know. My impression with some of the Ninjago sets is that they skate on the edge of absurdity but are still fun enough to be a hit for kids. This one doesn't seem to do any of that.
I have no idea what a "drifter" is supposed be. The only frame of reference I have to that term is powersliding in Mario Kart and the thing you can do with some sports cars. This is neither of those things. It looks like it's some sort of hover bike, but a poor one at that.
There are two boat tiles on the bottom which makes the drfiter end up perpetually tilted to one side. If one were to slide this thing across a tabletop or desktop or kitchen counter to, you know, make it drift, the perpetual tilt makes it look like it's about to tip over like all the time.
There are a a pair sais, one mounted to each side of the vehicles. I guess Kai needed to store his weapons somewhere.
There's also these pins that just stick out the back. I guess these are supposed to be the exhaust pipes?
There's a pair of stud shooter guns mounted on the top. They don't exactly point straight ahead so using them as the vehicle's weapons seems utterly useless unless your intent was to straf sideways. They could just be stored there until Kai parks and provide another weapon option to him in addition to the sais but it's hard to tell what the true intent was. I could see it going either way.
You get Kai in his tournament robes outfit. This particular fig was available in 5 other sets, so it's a pretty common one, failing to elevate this sets worth by any measurable means.
Does It Suck or Does It Rock?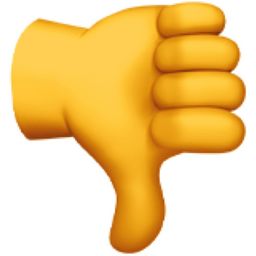 This set sucks! I'm not within the targeted age range for this set and maybe that why I just don't get it. A terrible set that is neither fun to play with or even look at.
Sponsorship
There's no sponsor this week, and with sponsorships lasting a whole week, you can get plenty of exposure for mere pennies. Pennies I say! Want to sponsor a review? Send me a message to admin@fbtb.net or hit me up on discord of the polybag set you have that you want me to review. If selected, in exchange for the set you'll get a mention right here in the review post and a link to your website or social media account or just about anything else.. Nearly free advertising, so what's stopping you?
You Can Win This And Every Other Polybag I Review This Year
I'll be raffling every polybag I review this year in one big lot, all 260 sets (with the possibility of more). Each set will be individually stored in a ziploc baggie complete with the extra pieces, instructions, and the actual polybag bag it came in. The cost of a raffle ticket is just $1 USD and you can enter as many times as you want. Send a PayPal payment to paypal@fbtb.net for $1 USD for every ticket you want to purchase. DO NOT send one payment for multiple entries i.e. do not send one $5 USD payment for five tickets; five $1 USD payments must be made instead. Raffle is open to everyone in the world except where raffles are illegal. Be sure to put "POLYBAG RAFFLE" in the notes section of the payment in order to be entered successfully. Winner will be drawn sometime early January 2023 and contacted at the PayPal email address the payment was sent from to arrange for delivery. For a running list of all the sets that you can win, check this Google spreadsheet.