Oh, Nightwing, who are thee? I'm not very familiar with the character, but a licensed minifig is a licensed minifig right? Today's polybag, 30606 Nightwing, is one of those singular minifig polybags. It was a pack-in with the LEGO DC Super Heroes animated movie, Justice League Gotham City Breakout.
LEGO put out a bunch of exclusive minifigs this way. Thankfully the movie you had to buy wasn't too expensive to get. They could be had for under $10. So for ten bucks, you get an exclusive minifig and movie to entertain the kids with for a couple of hours. Not a bad deal.
Nightwing himself is pretty nice if you ask me. I like that the blue batons match his blue chest symbol.
His head is double-sided. Both sides have feature an eye mask, one expression is angry… or battle-ready I guess. The other is just a smirky expression. Torso detailing is a bit on the light side but that's okay. You can still see his ripped abs.
Fairly simple polybag today. For a character I admittedly have little familiarity with, I do like it.
Does It Suck or Does It Rock?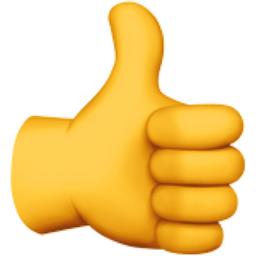 This set rocks! If you're a LEGO DC Super Heroes fan, this you need this version of Nightwing in your collection. There have been a couple of versions but at a glance, this one's the best one in my opinion.
Sponsorship
There's no sponsor this week, and with sponsorships lasting a whole week, you can get plenty of exposure for mere pennies. Pennies I say! Want to sponsor a review? Send me a message to admin@fbtb.net or hit me up on discord of the polybag set you have that you want me to review. If selected, in exchange for the set you'll get a mention right here in the review post and a link to your website or social media account or just about anything else.. Nearly free advertising, so what's stopping you?
You Can Win This And Every Other Polybag I Review This Year
I'll be raffling every polybag I review this year in one big lot, all 260 sets (with the possibility of more). Each set will be individually stored in a ziploc baggie complete with the extra pieces, instructions, and the actual polybag bag it came in. The cost of a raffle ticket is just $1 USD and you can enter as many times as you want. Send a PayPal payment to paypal@fbtb.net for $1 USD for every ticket you want to purchase. DO NOT send one payment for multiple entries i.e. do not send one $5 USD payment for five tickets; five $1 USD payments must be made instead. Raffle is open to everyone in the world except where raffles are illegal. Be sure to put "POLYBAG RAFFLE" in the notes section of the payment in order to be entered successfully. Winner will be drawn sometime early January 2023 and contacted at the PayPal email address the payment was sent from to arrange for delivery. For a running list of all the sets that you can win, check this Google spreadsheet.