This one's a doozy.
Sponsorship
This week's set of polybag reviews is sponsored by The LEGO Group which sent me Monday's set, 30562 Monkie Kid's Underwater Journey, to promote their current promotion. You can get 30562 Monkie Kid's Underwater Journey for free with a $40 purchase of any combination of LEGO Monkie Kid or LEGO NINJAGO sets. The offer expires on 1/27 while supplies last. If you click on any of the links in this post that to take you to LEGO.com and make a purchase, we'll get a few pennies that go towards my feeding homeless pigeons non-profit. As always, we thank you for your support. This is the last day of LEGO's sponsorship, until the next time they send me something that is.
Want to sponsor a review? Send a pic to admin@fbtb.net or hit me up on discord of the polybag set you have that you want me to review. If selected, in exchange for the set you'll get a mention right here in the review post and a link to your website or social media account for the entire week. Nearly free advertising, so what's stopping you? And now onto the review.
Today's set's a big one: 40178 Iconic VIP Set weighs in at 205 pieces. Two hundred and five! That's about the size of a $20 MSRP set! And it's in a bag! Since this week's posts were sponsored by The LEGO Group, it just seemed apropos that we cap the week with this set. I have this nagging feeling that it was also available as a VIP reward within the past year or two. But it was originally available as a free gift with purchase of LEGO product of $125 or more back in October 2017.  LEGO sent it to me back then to promote the promotion. Well four-and-a-half years later, here we are!
This is one of the rare high dollar threshold gwps. And it's honestly better than it should be. There are two halves to the build: the first half recreating a mini version of the interior of a LEGO Brand Retail location, and the second half recreating the original red and white LEGO VIP member card.
The first half, the interior of a LEGO store, is a small vignette but it's just packed with details. This set includes a sticker sheet where you adorn 1×2 tiles with labels of LEGO sets. Those tiles go on the wall as if they are sitting on a shelf. There's another tile with a display case the highly coveted Café Corner inside. Not sure why there's a coffee mug up there though.
There's also register, a giant brick window display, and that one bin of parts that your kids can catch pink eye from that's always in the middle of every store.
The designer also made the effort of including LEGOLAND's green dragon mascot, Ollie, on the exterior of the vignette.
And no store would be complete without an employee! The minifig is nicely detailed but I will say though that the details are a bit small and leans more on the realistic side rather than a cartoony side, which I would have preferred. Still, getting an entirely unique minifig in a GWP set let alone in a polybag is nearly unheard of. It really increases the appeal of this set for both collectors and speculators alike.
The second half of the set is the replica VIP member card. It uses a red minifig for the "I" in "VIP". It's a simple flat build using white tiles on black plates with red tiles used for the "V" and "P" letters. This was released in 2017 and I can already see some discoloration in some of the white tiles. It may not be visible in the photos since the degradation is very slight. And to be fair, that's not really a knock against the set but more of an example of LEGO's quality or lack thereof.
The two halves are jammed together using two Technic pins and it looks like it. At first, i thought the VIP card was a wall that was hinged that serve as a third wall for the store but I was wrong. The way they attach really feels awkward and like an afterthought. They could have released them as two separate builds and each one would have been a great little set. Nothing's stopping me from just detaching them from each other and just displaying them separately, but this set's final destination isn't going to be my collection. That's something the raffle winner will get to decide.
Does It Suck or Does It Rock?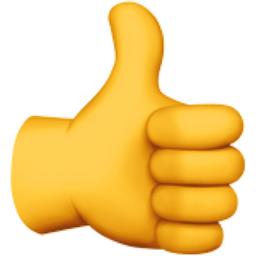 This set rocks! I'm going to go out on a limb and say this is biggest polybag set LEGO has ever and will ever make at 205 pieces. You end up building a nicely detailed vignette of a LEGO Store. That would have been enough but you also build a brick-built replica VIP card. It's like getting two sets in one! It also has a unique minifig not found anywhere else. While this wasn't the first time nor the last time a polybag was graced with a unique minifig, getting the LEGO Store Employee minifig definitely elevates its prestige. This set gets a well-deserved thumbs-up.
You Can Win This And Every Other Polybag I Review This Year
I'll be raffling every polybag I review this year in one big lot, all 260 sets (with the possibility of more). Each set will be individually stored in a ziploc baggie complete with the extra pieces, instructions, and the actual polybag bag it came in. The cost of a raffle ticket is just $1 USD and you can enter as many times as you want. Send a PayPal payment to paypal@fbtb.net for $1 USD for every ticket you want to purchase. DO NOT send one payment for multiple entries i.e. do not send one $5 USD payment for five tickets; five $1 USD payments must be made instead. Raffle is open to everyone in the world except where raffles are illegal. Be sure to put "POLYBAG RAFFLE" in the notes section of the payment in order to be entered successfully. Winner will be drawn sometime early January 2023 and contacted at the PayPal email address the payment was sent from to arrange for delivery. For a running list of all the sets that you can win, check this Google spreadsheet.