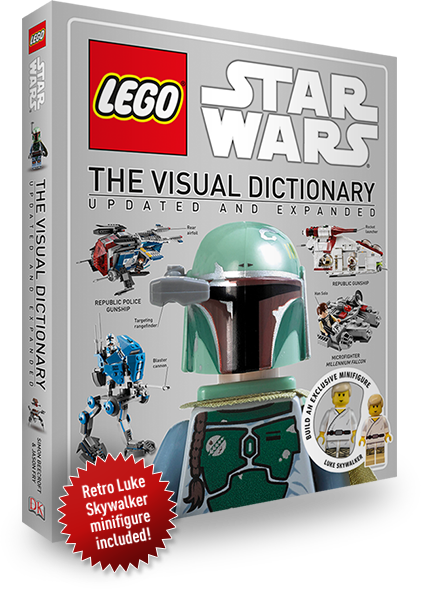 Just in case you weren't planning on spending all of your money on the obligatory May the 4th sale for Star Wars stuff on Shop@Home (and as soon as we know what minifig will be robbing us of our purchase of $75 or more, we'll let you know), DK has announced on their Facebook Page that a new Visual Dictionary for Lego Star Wars will be coming out on the same day. It's obviously updated through the early 2014 sets we've been busy reviewing, given the prominence of the Falcon Mini and the Police Gunship on the front.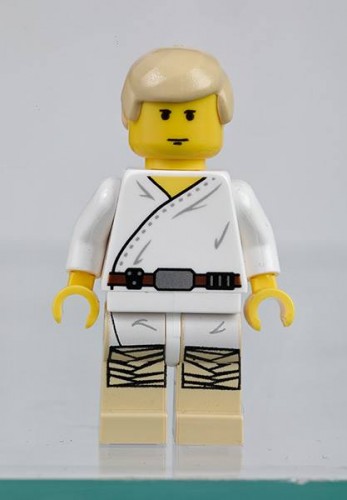 The big news is that they're including a "Retro" Luke Skywalker minifig to celebrate 15 years of Lego Star Wars, complete with a yellow head and hands. Not sure how I feel about that. Sure, it's a new Luke figure with an old head (and the printing is certainly the new styles)… but we've had fleshy figures longer than we've had yellow in Star Wars, so he'll be way out of place.
I will still be buying this, of course. You can go pre-order your copy on Amazon.com right now (just like I did)! Thanks to murphquake for the head's up on this.