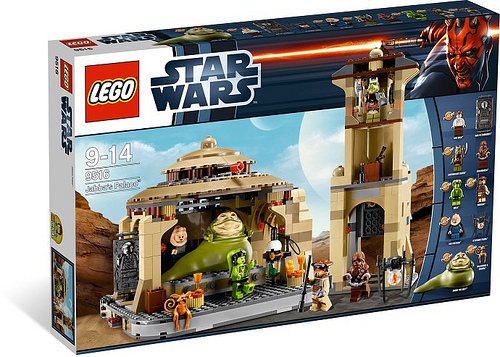 Deals deals deals!!!  The UK is somewhat over-flowing with good deals on Lego at the moment, so here's a run down …
Tesco are running a 3 for 2 deal on all toys.  This applies in store and online.  In addition, several Lego sets all have money off (e.g. £8 off Star Wars 9497 Republic Striker-Class Starfighter or £6 off Star Wars 9498 Saesee Tiin's Jedi Starfighter) so you can really get your money's worth here.  The deal runs until 30th October.
Argos are running a deal which gives 25% off all Star Wars, City and Ninjago sets.  This offer also runs until 30th October.
Boots have their usual 3 for 2 on all gifts, which generally includes the Lego sets they stock.
And finally, if they have any stock left, Sainsburys are running an up to 50% off deal on all toys, with 33% off for Lego.  I think this deal ends tonight!