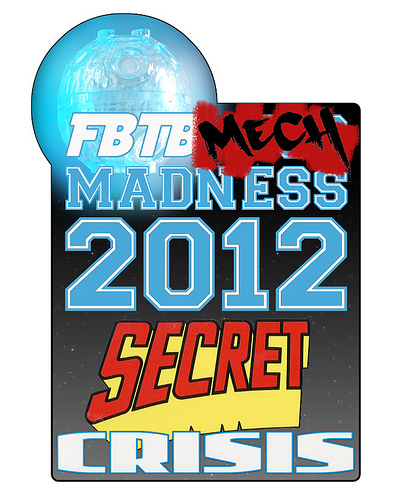 The clock is winding down and the entries are starting to pour in for Mech Madness 2012: Secret Crisis. Since the last reminder a week ago the field has more than doubled, as expected, and I'm sure there are more builders biding their time. Looking forward to all the last minute entries this coming week. Meanwhile, I have some exciting news for all the contestants: the supplementary prize packs are now declassified. In addition to the gift cards already announced Ace has lined up quite the haul for the victors. Here's the full breakdown with shots of the loot he forwarded me:
First place will receive a set of four Super Heroes Comic Con minifigures, one 6869 Quinjet Aerial Battle, one 6860 Batcave, and the $150 gift card for Lego Shop at Home.
Second place will receive one 6868 Hulk's Helicarrier Breakout, one 6864 Batomobile chase, and the $100 gift card.
Third place will receive one 6862 Superman vs Power Armor Lex, one 6858 Catwoman Cycle Chase, and the $50 gift card.
Not bad right? I'll be posting another reminder towards the end of this week, but don't forget the deadline is 11:59pm Pacific Time Saturday November 3rd, 2012 and as always will be strictly enforced. Your entry must be posted to the contest thread before that time and clear all the rules to qualify, so the sooner you submit it the better (just in case you missed something so you'll have time to fix it).