Back in the day, when LEGO had the license for Teenage Mutant Ninja Turtles, I did not buy as many of the sets as I should have. I took them for granted to be honest. The 2012 cartoon the theme was based on was just great, probably the best cartoon rendition of the franchise and did the source material justice in my opinion. I really should have just loaded up on sets but I did not.
Today's polybag from that license is 5002127 Flashback Shredder and features Oroku Saki before he became the fearsome Shredder. Oroku was only ever seen in flashbacks, hence the name Flashback Shredder.
He comes armed with his pair of Tekkō-kagi and adorned in his Foot Clan uniform.
The big surprise for me from this set is Oroku's double-sided head. The first side that you see on the bag has a disgruntled look. But the second side has Oroku's burnt face. Crispy! The torso scores nicely on the Goldilocks details, not too little and not too much. It is sufficiently cartoony and considering the source material, that's the way it should be.
I should also mention that this set has a defective piece in it. Two of the small tufts of hair on the hair element were bent. I'm pretty sure this was either stepped on or run over in the most precise way as to affect these two very small tabs of plastic. The two side effects of these bent tabs is that the hair element is very secure by the pressure of the left-hand side tab being bent in and the right-hand side tab sticking out makes the style look more effeminate.
Does It Suck or Does It Rock?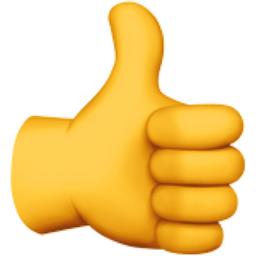 This set rocks! Flashback Shredder was a free promotional set back in 2014, twice, and a perfect way to get the odd variant or background character in a licensed theme. Oroku Saki makes a great candidate for a promo because I can't imagine how else they would release this figure without shoehorning it into some set where it doesn't belong. But a GWP? I have no problem with that at all. The only problem now is I wish they released a Flashback Splinter too. The double-sided head was a nice surprise and he comes complete with his weapons. This polybag is efficient without throwing in the random brick, just the important stuff. So yeah, it most obviously gets a thumbs up. My love for the 2012 Teenage Mutant Ninja Turtles show may be biasing my opinion here, but I don't care. I love this figure and you should too!
Sponsorship
There's no sponsor this week, and with sponsorships lasting a whole week, you can get plenty of exposure for mere pennies. Pennies I say! Want to sponsor a review? Send a pic to admin@fbtb.net or hit me up on discord of the polybag set you have that you want me to review. If selected, in exchange for the set you'll get a mention right here in the review post and a link to your website or social media account or just about anything else.. Nearly free advertising, so what's stopping you?
You Can Win This And Every Other Polybag I Review This Year
I'll be raffling every polybag I review this year in one big lot, all 260 sets (with the possibility of more). Each set will be individually stored in a ziploc baggie complete with the extra pieces, instructions, and the actual polybag bag it came in. The cost of a raffle ticket is just $1 USD and you can enter as many times as you want. Send a PayPal payment to paypal@fbtb.net for $1 USD for every ticket you want to purchase. DO NOT send one payment for multiple entries i.e. do not send one $5 USD payment for five tickets; five $1 USD payments must be made instead. Raffle is open to everyone in the world except where raffles are illegal. Be sure to put "POLYBAG RAFFLE" in the notes section of the payment in order to be entered successfully. Winner will be drawn sometime early January 2023 and contacted at the PayPal email address the payment was sent from to arrange for delivery. For a running list of all the sets that you can win, check this Google spreadsheet.