The bag may just say "First Order Stormtrooper" but Bricklink lists the minifigure as, emphasis mine, "First Order Heavy Assault Stormtrooper".
And what makes it a "Heavy Assult" Stormtrooper?
It's all in the torso, which is only just a utility vest. I guess a Heavy Assaulter just needs a couple of pouches, and some pen pockets to hold some pens to write up a TPS report or two.
Every other part of this guy is common: helmet, head, legs, and the printed 1×1 tile. But that torso is the bees' knees. it's only appeared in this one polybag which, if I'm remembering correctly, was a promotional set from LEGO.com a few years back. And that's really the only bad thing about it. Any army builder who wanted to get more than a three of these would have had to have paid out some big bucks to amass them. Or, they could have waited until Bricklink stores filled up. Currently, they can be had for about $10 each after shipping and all that. Still pricey but a bit more manageable. Besides, Heavy Assaulters are probably like the Navy SEALs, an elite arm of the First Order military, many apply but few will pass. So you would just need a few of them.
Does It Suck or Does It Rock?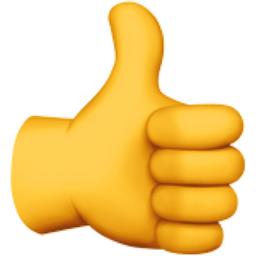 This set rocks! Unique minifigure, limited release, it has my collector mindset abuzz. Too bad it's from the most atrocious Star Wars trilogy of all time. You can probably swap out the First Order helmet with a regular o' Stormy helmet and create your own OT Heavy Assault Stormtrooper.
You Can Win This And Every Other Polybag I Review This Year
I'll be raffling every polybag I review this year in one big lot, all 260 sets (with the possibility of more). Each set will be individually stored in a ziploc baggie complete with the extra pieces, instructions, and the actual polybag bag it came in. The cost of a raffle ticket is just $1 USD and you can enter as many times as you want. Send a PayPal payment to paypal@fbtb.net for $1 USD for every ticket you want to purchase. DO NOT send one payment for multiple entries i.e. do not send one $5 USD payment for five tickets; five $1 USD payments must be made insteavd. Raffle is open to everyone in the world except where raffles are illegal. Be sure to put "POLYBAG RAFFLE" in the notes section of the payment in order to be entered successfully. Winner will be drawn sometime early January 2023 and contacted at the PayPal email address the payment was sent from to arrange for delivery. For a running list of all the sets that you can win, check this Google spreadsheet.