Gonna start this review by stating I never saw The LEGO Movie 2. Not sure why. I really enjoyed the first movie as did the kids but never got around to the second one. it's on my bucket list though. So I'm diving into today's polybag, 30460 Rex's Plantimal Ambush, blind.
Half minifig, half… plantimal… this is a pretty solid polybag.
First up is the Rex minifig which is unique to this set. But that's a bit misleading. The individual elements are not, but putting them together as a whole is what makes it distinctive.
If anything, the head is the rarest element only appearing in two sets: this one and 70831 Emmet's Dream House/Rescue Rocket. It's double-sided and I just love the goofy, big-mouthed expressions.
He carries a big gun. It's brick-built and is double-barreled and looks much like the minifig weapon, except all scaled up.
The plantimal was a neat little build. It takes its name to hear being composed of mostly plant elements. There's a crab in there to whose claws represent hands. The clip at the connecting side of the palm frond kinda looks like its mouth. Intentional design or happy accident? I'll lean towards the latter.
Does It Suck or Does It Rock?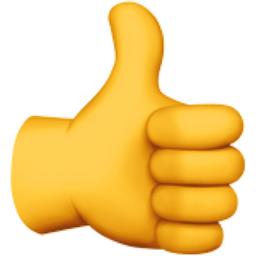 This set rocks! I'm not a fan of polybags with just a bunch of small builds. But this one is more than tolerable. You build Rex and his giant gun and a plantimal and that's it. They can stare at each other while keeping your Rolodex company.
You Can Win This And Every Other Polybag I Review This Year
I'll be raffling every polybag I review this year in one big lot, all 260 sets (with the possibility of more). Each set will be individually stored in a ziploc baggie complete with the extra pieces, instructions, and the actual polybag bag it came in. The cost of a raffle ticket is just $1 USD and you can enter as many times as you want. Send a PayPal payment to paypal@fbtb.net for $1 USD for every ticket you want to purchase. DO NOT send one payment for multiple entries i.e. do not send one $5 USD payment for five tickets; five $1 USD payments must be made insteavd. Raffle is open to everyone in the world except where raffles are illegal. Be sure to put "POLYBAG RAFFLE" in the notes section of the payment in order to be entered successfully. Winner will be drawn sometime early January 2023 and contacted at the PayPal email address the payment was sent from to arrange for delivery. For a running list of all the sets that you can win, check this Google spreadsheet.