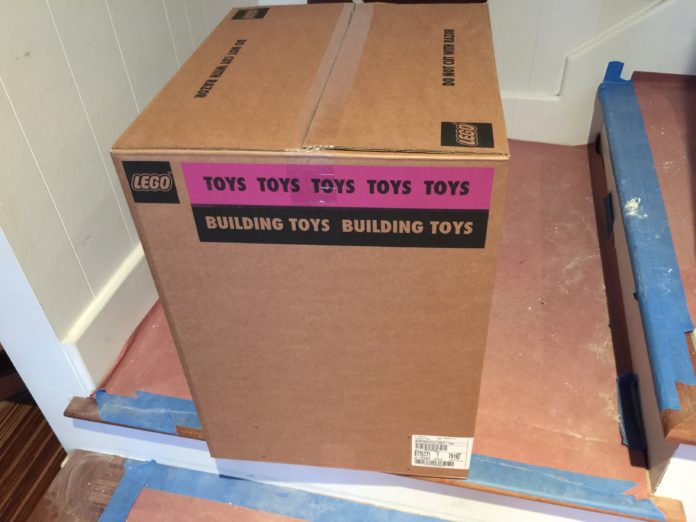 It's no secret that The LEGO Group mishandled the launch of 75192 Millennium Falcon and them tying the availability of the special edition VIP card with all of its benefits to purchasing the Falcon in 2017 isn't exactly their fairest nor smartest decision either. However, there may still be an opportunity for you to buy it like I did as evidenced by the photo above.
Yes, I lucked out completely. I may have had to burn a vacation day, drive 42 miles out of my way, and be thirty minutes late to my kid's dentist appointment but it was sooooo worth it. Here's how to do it:
Call your local LEGO brand retail store. Call all of them if you're fortunate enough to live near more than one.
Ask if they are done with their waiting list for the Falcon. Most stores should be done by now and the set should be on a first come first served basis.
If they say yes, ask if they have any for sale and if they say yes to that, ask to put one on hold for you. The few stores I talked to will hold the set until end of day.
If they do not have any for sale ask when they expect their next shipment. Most stores should have a general idea of when their shipments come in.
BE KIND and POLITE. This is an especially stressful time of year because of the holiday shopping. Be kind with the person who picks up the phone. No doubt they are fielding these types of phone calls constantly so be kind to them.
Your mileage may vary. Each store can be as helpful as they want to be. I had one store flat out tell me they don't have any and then don't expect to get any before the new year and then hung up on me. It's not typical of the kind of customer service LEGO stores typically dish out, so I just chalked it up as a one-off event. Again, be kind and polite.
If you don't have a LEGO store near you, maybe you have a good friend who does and who is good enough of a friend to do you a solid. Follow the steps above to have one placed on hold for you and have your friend go buy it. He would need to have your VIP card number or membership details to have the purchase recorded to your account so you can get the special VIP card. How you arrange payment and shipping or pick-up with your friend is up to you.
Please keep in mind the special Star Wars Edition VIP cards are personalized and delivered by mail. It's not something you take away with you from the store. Delivery of the new card will be a few weeks from when you purchase the set.
Good luck on the hunt!
Edited for typos and clarity.