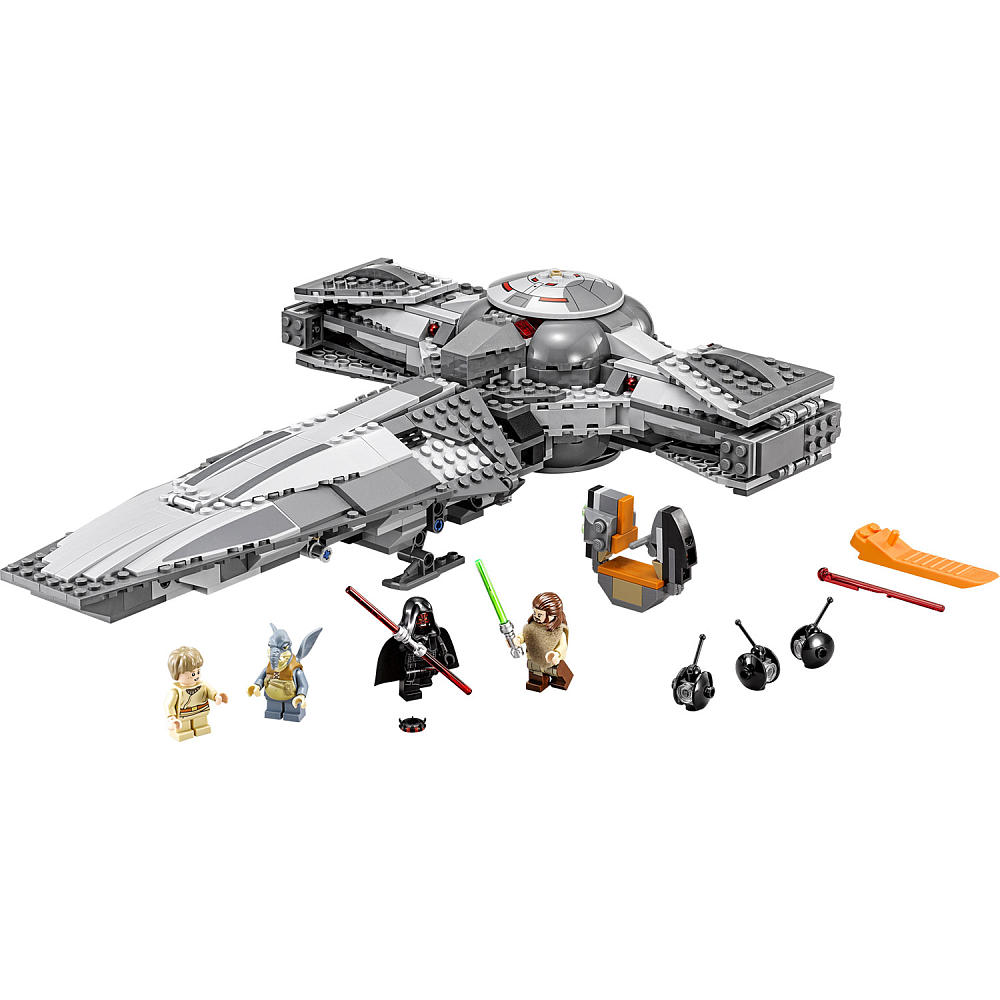 So this popped up on reddit late last night. The Infiltrator now looks like it has underside and what looks like actual landing gear that wasn't thrown on at the last second. There also seems to be some other mechanism down there. We'll have to get our hands on one to find out more. Qui-Gon has a poncho. The Sith Speeder is redesigned yet again. Am I the only one that thinks the original from 7101 was still the best design? There was something so charming about it it's simplicity and use of parts. The surveillance drones don't seem to have a stand so they'll just sit in the sand for now. No other info other than the one image. We'll post more once we get it. I've officially assigned the review of this set to Nick since he gave the last one such glowing remarks.
Thanks to ninnymuggins for the heads up.
Also, consider this your quasi-daily reminder to email your entry for the LEGO Bat-Pod giveaway.