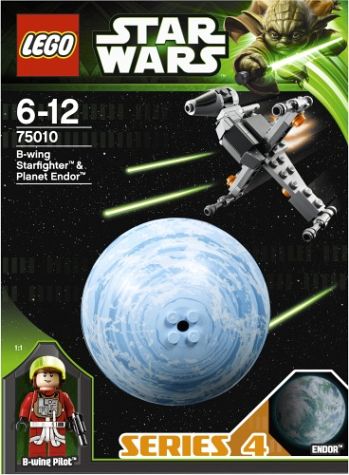 I just received some bad news today: LEGO Star Wars Planets Series 4 will NOT be seeing a U.S. release.
The second wave of 2013 LSW planets are no longer launching in the US. They will be available in other global countries, however. As you know, some markets carry slightly different collections depending on their market dynamics, so the strategic decision was made not to launch them in the US.
I thought Canada would be out of luck too since the US and Canada are typically considered part of the same "North America" market but the email indicated that the product already launched there. I wouldn't hold my breath though as doing a quick search online at some of the major etailers didn't yield any results.
But there is hope if you're hoping to pick up the last wave. Firstly, there's always Bricklink. Secondly, Amazon.fr may be a better option. (Full disclosure: we are an affiliate of Amazon.fr) They have each of the three series 4 planet sets in stock and will ship to the US. There is a five item limit on each set. Ordering one of each comes out to $17.68 per set so it would behoove you to get together with a friend or two to place an order with the maximum amount of each set as the cost will be cheaper per set than if you were to just place an order for one of each. I just placed an order for five of each for $199.40, which breaks down to just $13.29 per set. Exchange rates vary daily so your final price may be slightly higher or lower depending on when you order. If you don't speak French and are having trouble navigating the pages, use Google Chrome with a built-in translator. Links to the sets below:
LEGO Star Wars Planet Series 4
Good luck and happy shopping!
Update: Amazon.fr is currently sold out but is expecting stock. Be sure that the item is dispatched by Amazon before adding to your cart. If not, check the "More Choices" box on the right hand side to select Amazon.fr as the seller.