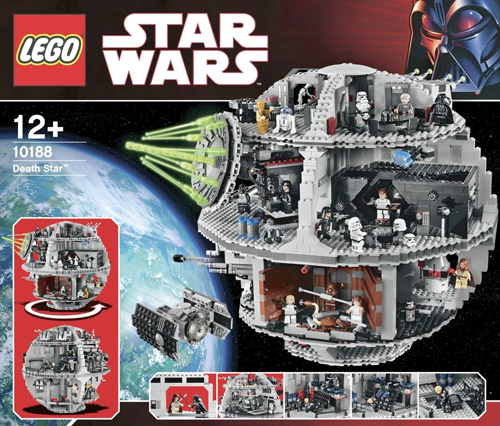 Update: Amazon has now matched the price for 10188 Death Star
.
Walmart blinks first as they are selling 10188 Death Star for only $339.97. That's $60 off MSRP of $399.99, a 15% discount. Free shipping kicks in and you'll be paying tax out the door. They haven't yet, but expect Amazon
to follow suit.
Thanks to Darren for sending it in.