It's a bit of a slow news week so I'm going to indulge just a bit and make a post about some of my video game accomplishments. Like any other typical gamer, my backlog is pretty sizable and I wanted to make a point to try and finish some games before starting or even buying new ones. Well, I failed on the buying part since I picked up a few new releases recently and bought some digital ones that were on sale. I did manage to hold off on starting any of them because I was laser-focused on finishing some loose ends.
The Last Of Us
Yes. Finally. Not only did I get the Platinum Trophy, but one-hundred-percented all the DLC content too. The online multiplayer was the biggest chore. I lost my entire clan once doing the Hunter journey, so that set me back a couple of days. Here's a tip: configure a loadout with First Aid 2 and heal teammates as your mission during the random events where the risk is 100% of your clan population. You can easily reach the minimum. Healing a single teammate can net you anywhere from 1-7 ticks. I've played through TLOU three times now and enjoyed it every single time. I still recommend this game.
Parappa The Rapper
I bought this when it was on sale sometime last year out of pure nostalgia. The last time I played it was on the original PlayStation and back then it didn't have any trophies. Something happened though from it's time on the old console til now because the Cheap Cheap level was hard as nails to get a Cool rating on. Pretty sure it's bugged as the I could never get the timing just right. Thankfully, I found this post to be the most helpful. After replaying the level multiple times, and reading that thread multiple times, I got into a zen-like state, and was dialed into it. After getting Cool on Cheap Cheap, I cruised my way to Platinum. I really don't recommend this game. I just wanted to finish it because of nostalgia and getting platinum seemed like low hanging fruit. The CGI cut scenes have not been remastered and dates the game pretty badly. The tunes are still catchy but it wears off pretty quickly.
Super Smash Bros.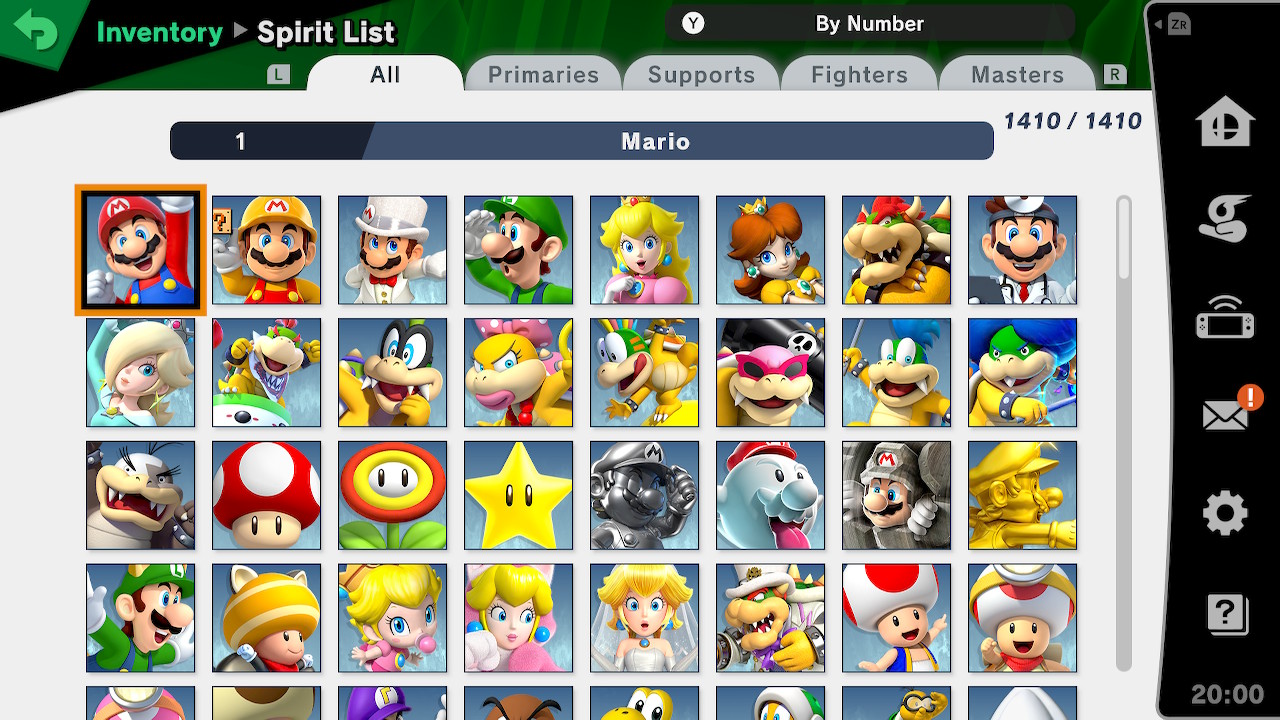 100% on spirits.
All challenges completed. I still didn't get my Cloud into Elite Smash, so I still have something to play toward. I find myself playing it less and less though because, like I said earlier, I'm trying to get through my backlog.
Games I'm Currently Working Through
I started Final Fantasy VII Remake immediately after finishing TLOU. It should have been Resident Evil 2 Remake since I started that one back when I first got it, but put it down to refocus on TLOU. I'm enjoying FFVIIR way too much to stop though so I'll probably see this one through to the end. I still have The Legend of Zelda: Breath of the Wild to finish too. So those are my next three games for the foreseeable future.
This list may not seem like much, especially during lockdown and all. But I am ever-so-grateful that I still have a job where I can work from home and that my family is healthy. And with three kids being homeschooled currently, I don't have that much free time with the TV. I gotta say, I definitely do feel better getting through those games though. That backlog was stressing me out! I'm not sure if that's something other gamers have felt or if it's something I just need to accept like death and taxes. Working through some of them though and ticking the imaginary check boxes to move a game from the backlog pile into the completed pile is definitely satisfying.