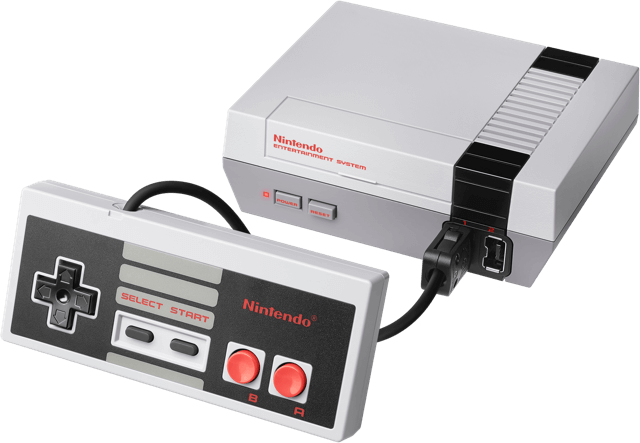 Back when Nintendo announced the NES Classic, I don't think anyone at Nintendo had any idea just how successful the Classic would be. And try as they might, they could not keep up with demand. They learned their lesson with the Super NES Classic being much easier to find. They did promise last year that they would bring back the NES Classic and here it is:
#NESClassic Edition will return to stores on June 29! This system and the #SNESClassic Edition system are expected to be available through the end of the year. https://t.co/LclbG5m4ta pic.twitter.com/1PcXBI5qJC

— Nintendo of America (@NintendoAmerica) May 14, 2018
June 29th. Too bad they couldn't make it any earlier as it would have made a good father's day gift for the gamer dad. They promise availability through the end of the year so hopefully everyone who wants one will be able to find one without resorting to eBay.
I'm assuming the re-release will be an exact replica, meaning it will still have the same issues as the initial release, i.e. short HDMI cable, short controller cable, and only one controller included. No word yet on the second controller seeing a re-release but you can kill two birds with one stone if you pick up a wireless third-party set of controllers. I know, it's not the same.