Some of these holiday-themed polybags are great. 30580 Santa Claus isn't one of them.
I did not enjoy building this.
The first thing you build is the torso with the hands and then you attach the ski poles. First of all, who skis while grabbing the poles in the middle?  Second of all, why are the the ski bindings in the front half of the skis? They should be in the back third.
The sac of presents is terrible.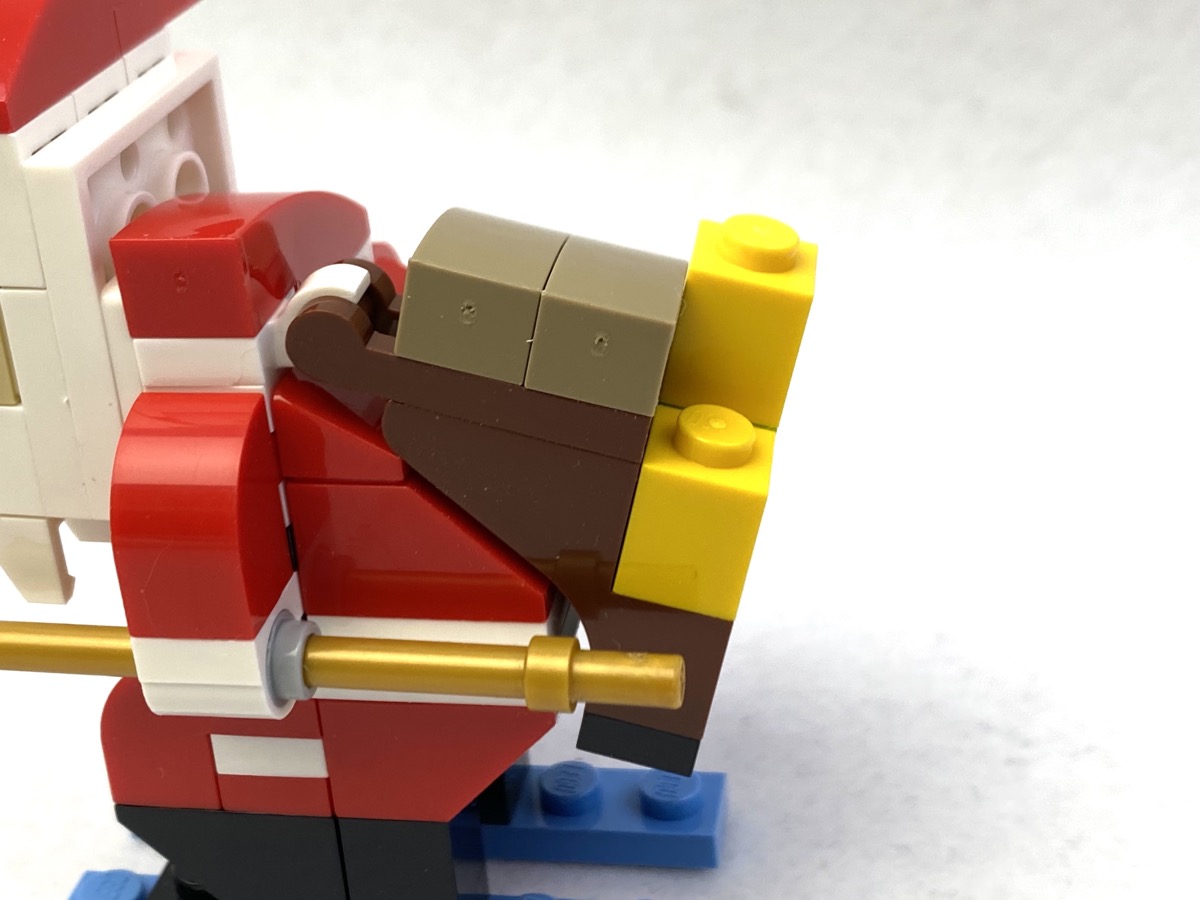 And attached via clip and bar. I don't really have a problem with the clip and bar attachment method, but it begs the question why isn't it a backpack? And then you realize asking that question is dumb because the main question you should be asking is why is this Santa Claus skiing instead of riding his sleigh? The only logical answer would be that this is actually a burglar who just robbed a family's vacation cabin and is skiing down the mountain as his getaway.
The Santa hat and face are something else.
I will say the only good thing about this set is that the designer managed to nail the crouched down ski positions pretty well. But that's really it.
Does It Suck or Does It Rock?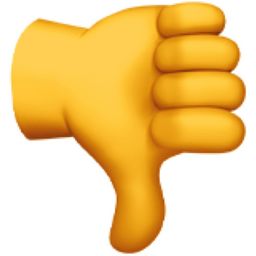 This thing is just ugly, top to bottom, front to back, left to right, plain and simple. Getting 30580 Santa Claus would simply be a waste of time, money, energy, desk space, storage space, and sanity. Stay away from this set. Getting it for free? Politely decline. It's not even worth it for free. And if you plan on giving this away, think about giving it to your worst enemy.
Sponsorship
There's no sponsor this week, and with sponsorships lasting a whole week, you can get plenty of exposure for mere pennies. Pennies I say! Want to sponsor a review? Send me a message to admin@fbtb.net or hit me up on discord of the polybag set you have that you want me to review. If selected, in exchange for the set you'll get a mention right here in the review post and a link to your website or social media account or just about anything else.. Nearly free advertising, so what's stopping you?
You Can Win This And Every Other Polybag I Review This Year
I'll be raffling every polybag I review this year in one big lot, all 260 sets (with the possibility of more). Each set will be individually stored in a ziploc baggie complete with the extra pieces, instructions, and the actual polybag bag it came in. The cost of a raffle ticket is just $1 USD and you can enter as many times as you want. Send a PayPal payment to paypal@fbtb.net for $1 USD for every ticket you want to purchase. DO NOT send one payment for multiple entries i.e. do not send one $5 USD payment for five tickets; five $1 USD payments must be made instead. Raffle is open to everyone in the world except where raffles are illegal. Be sure to put "POLYBAG RAFFLE" in the notes section of the payment in order to be entered successfully. Winner will be drawn sometime sometime in the second half of 2023 and contacted at the PayPal email address the payment was sent from to arrange for delivery. For a running list of all the sets that you can win, check this Google spreadsheet.