Apparently, girls are all into picnics. That's what LEGO assumes anyway. I mean, out of all picnic polybag sets ever release, all two of them, both are from the Friends theme. One of those sets we've already released, 30108 Summer Picnic, and we're reviewing the second set today, 30412 Park Picnic.
Sponsorship
This week's set of reviews is sponsored by my pal Ryan Wood. He sent me today's set as well as all the others that I'll be reviewing for the rest of the week because that's what friends do. He didn't want to link to anything and said i could write anything I want in this space. And what I want to say is this year looks to be a great year for video games. A bit of a rocky start, pandemic certainly didn't help things but I think this year's going to end on a really good note.
Want to sponsor a review? Send a pic to admin@fbtb.net or hit me up on discord of the polybag set you have that you want me to review. If selected, in exchange for the set you'll get a mention right here in the review post and a link to your website or social media account for the entire week. Nearly free advertising, so what's stopping you? And now onto the review.
But unlike the excellent 30108 Summer Picnic set, 30412 Park Picnic exemplifies one of the things I hate most about certain LEGO sets, and that it is just a collection of loose things.
First loose thing: a bench on a patch of grass. I do like the two-tone planks used for the bench.
Second loose thing: a picnic blanket the size of a napkin on a patch of grass that also has a tree that looks like it needs to see a doctor. I like how the hotdog and baby bottle are secured to the napkin by a stud. Even the handbag is anchored down. It uses the same tile+plate pattern found in Summer Picnic but at a quarter of the size. And why couldn't the two islands of grass be one big patch with a bench and atree behind it, and the picnic napkin off to the side or in front of the bench? Why are they separated?
Third loose thing, or things: New Olivia's bike. Technically, if you were a purist and follow instructions down to a T, the loose things are New Olivia's bike, New Olivia, and a pair of pigeons. But you can attach the pigeons to any open stud as well as New Olivia. But that bike is just sitting there, unattached and unable to stand on its own.
You can put New Olivia on her bike, but that would just make the floating thing that much bigger. Also, this probably isn't really New Olivia's bike because she is unable to grasp the handlebars. That was one of the differentiators about the minidolls: the hands are in a fixed position molded in one piece along with the arm. Thus lead to the creation of elements like this to accommodate these new hands. This bike obviously has not been upgraded or retrofitted or replaced to accommodate. Maybe LEGO doesn't feel like it's worth creating a new mold for minidolls to have proper bicycles. So until then, we get sets like this.
Does It Suck or Does It Rock?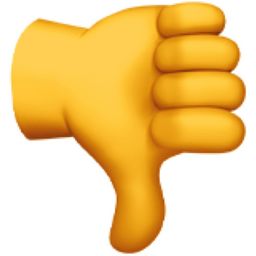 This set sucks! I hate this set. A bunch of loose things, a bike that New Olivia can't even ride properly, and a joke of a picnic blanket. Come on.
You Can Win This And Every Other Polybag I Review This Year
I'll be raffling every polybag I review this year in one big lot, all 260 sets (with the possibility of more). Each set will be individually stored in a ziploc baggie complete with the extra pieces, instructions, and the actual polybag bag it came in. The cost of a raffle ticket is just $1 USD and you can enter as many times as you want. Send a PayPal payment to paypal@fbtb.net for $1 USD for every ticket you want to purchase. DO NOT send one payment for multiple entries i.e. do not send one $5 USD payment for five tickets; five $1 USD payments must be made instead. Raffle is open to everyone in the world except where raffles are illegal. Be sure to put "POLYBAG RAFFLE" in the notes section of the payment in order to be entered successfully. Winner will be drawn sometime early January 2023 and contacted at the PayPal email address the payment was sent from to arrange for delivery. For a running list of all the sets that you can win, check this Google spreadsheet.