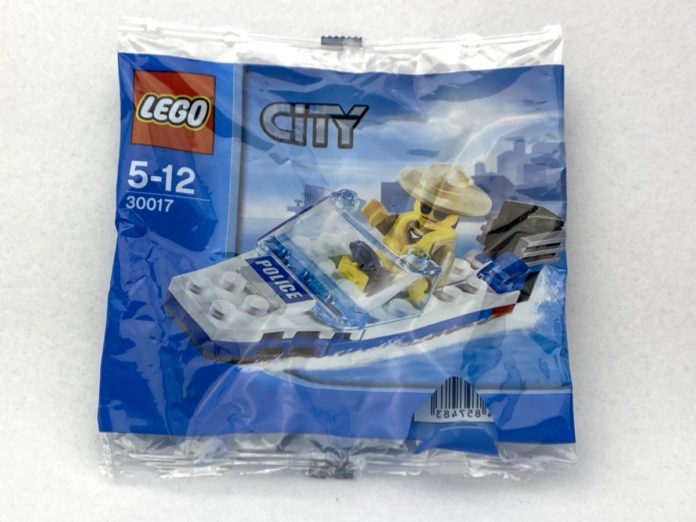 Finally, a decent polybag. Today's set, 30017 Police Boat, is a fairly decent build. It's got a boat shape, it has a police officer, and something that's rarely seen on small polybag watercraft: an outboard motor.
And you know what is not on this thing? FLOWERS! That's what!
This particular minifig came from the Forest Police subtheme, at least that's how Bricklink has it labeled: Forest Police – Dark Tan Shirt with Pockets, Dark Blue Legs, Campaign Hat, Black and Silver Sunglasses, Life Jacket Center Buckle. He's unique to this set and while normally that would garner a thumbs up, because it's not a licensed character I kind of care less. Luckily, the actual you build is nice enough to get top honors.
It's 10 studs in length and 4 studs wide. It's got the usual accoutrements of what makes a LEGO watercraft a LEGO watercraft: a windshield, a steering wheel, and the all important boat stud on the bottom front.
The outboard motor honestly was a surprise feature. Like I said, it's not seen on many LEGO small boats or maybe I just haven't build enough of them. it doesn't have a propeller which is fine since having one would have have tiled the motor up. This way it sits flat and you can, you know, use your imagination and imagine that the motor is underwater.
Why is the motor such a big deal? Because for once LEGO got it right. And a motor makes way more sense than flowers.
Does It Suck or Does It Rock?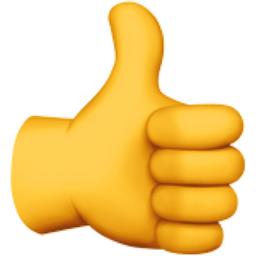 This set rocks! Finally, a proper boat. And a unique minifig. And a set that looks like it can be dropped in any water-based City layout. How could it not be a winner?
Sponsorship
There's no sponsor this week, and with sponsorships lasting a whole week, you can get plenty of exposure for mere pennies. Pennies I say! Want to sponsor a review? Send me a message to admin@fbtb.net or hit me up on discord of the polybag set you have that you want me to review. If selected, in exchange for the set you'll get a mention right here in the review post and a link to your website or social media account or just about anything else.. Nearly free advertising, so what's stopping you?
You Can Win This And Every Other Polybag I Review This Year
I'll be raffling every polybag I review this year in one big lot, all 260 sets (with the possibility of more). Each set will be individually stored in a ziploc baggie complete with the extra pieces, instructions, and the actual polybag bag it came in. The cost of a raffle ticket is just $1 USD and you can enter as many times as you want. Send a PayPal payment to paypal@fbtb.net for $1 USD for every ticket you want to purchase. DO NOT send one payment for multiple entries i.e. do not send one $5 USD payment for five tickets; five $1 USD payments must be made instead. Raffle is open to everyone in the world except where raffles are illegal. Be sure to put "POLYBAG RAFFLE" in the notes section of the payment in order to be entered successfully. Winner will be drawn sometime early January 2023 and contacted at the PayPal email address the payment was sent from to arrange for delivery. For a running list of all the sets that you can win, check this Google spreadsheet.