Okay, this is an odd polybag. First of all, it's big, almost the size of a sheet of paper. Second of all, there's no name on the front of the bag. Yes, it's one of those. I looked it up on Bricklink and the set is called "Build to Learn Pack".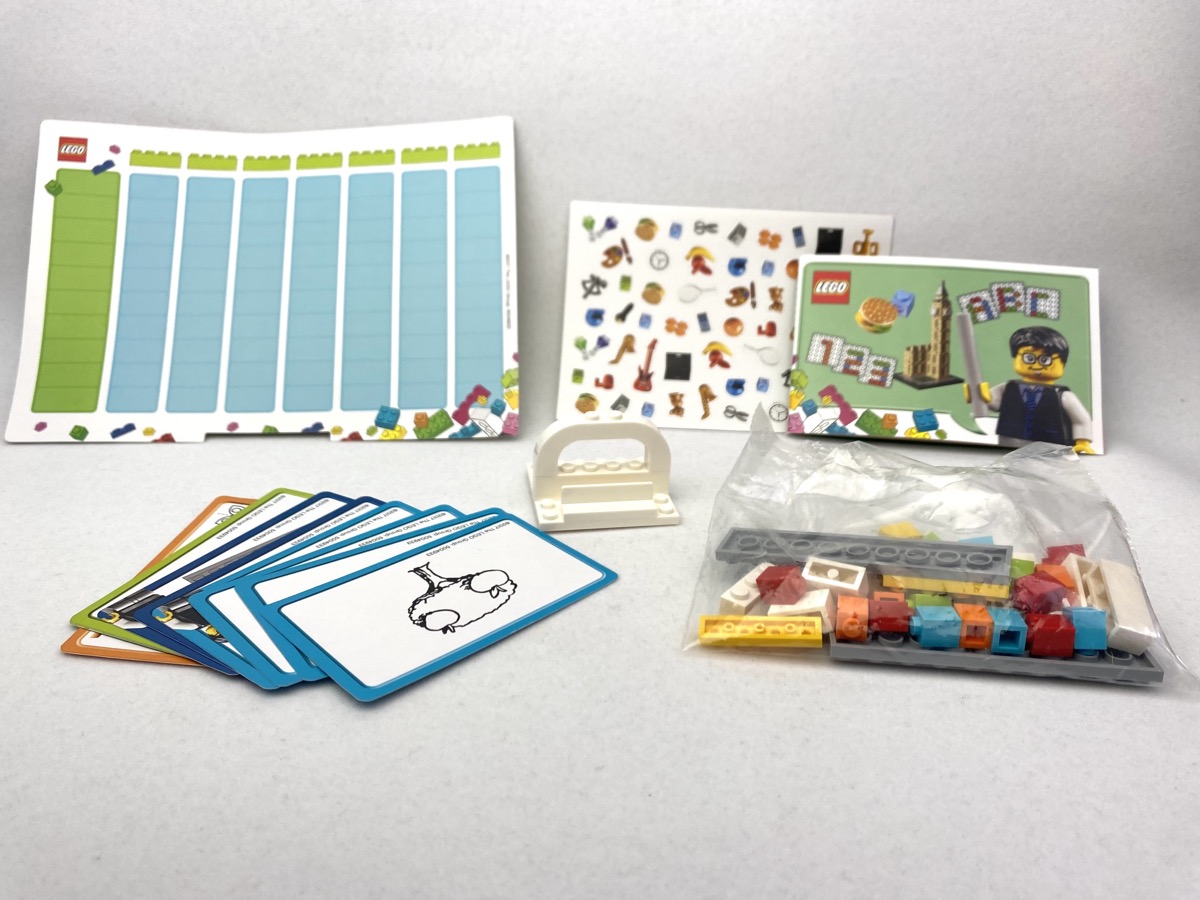 What you see in the picture is what you get.
A set of cards that I think act as a building challenges. The cards are double-sided and offer different building challenges. They're grouped by color and each color set have different kinds of prompts. At least this is what I assume because there aren't any instructions anywhere that describe what to do with the cards.
There is a small sampling of bricks in a variety of shapes, sizes, and colors to help with the building challenges the cards offer.
There isn't much else to build with the bricks other than this stand for what I assume is some sort of …. yeah I don't know. I can't come up with anything. Is it a calendar? Is it a scorecard? Is it a bar graph? Who knows.
There's this sticker sheet. Maybe you're supposed to decorate the bar graph above with the stickers?
And the booklet. After perusing all of the bags contents, I looked to the booklet as a savior, hopeful that there would be some clue as to what to do with the polybag. But no such salvation would be offered. Instead it just raised more questions.
The instructions for the stand are on the first page. I think the second page is a table of contents. It shows different things you can build like letters and numbers on the baseplate. Then there's a section where there's basic math problems.
Another section that showcases Architecture sets and doubles as a geography lesson?. Of all things, though, Architecture? Most everything about this polybag screams grade school learning so why not show some better age-targeted sets. There's a disconnect between the intent and feel about this polybag and then stepping up to Architecture sets. It's just a bizarre theme to promote.
Does It Suck or Does It Rock?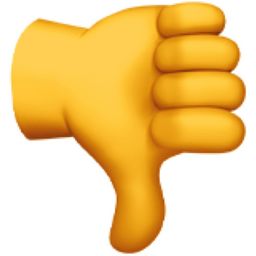 This set sucks! This is just a bizarre amalgamation of bricks, stickers, and paper goods. With no clear guidelines as to how any of it is supposed to come together. LEGO has always had a big focus on education and methinks this set belongs to that division more than anything. And since this is a polybag, it should at least promote the other sets that are in the same vein or same theme. But there's no such connection to a larger ecosystem of "Build to Learn" sets if they even exist.
Sponsorship
There's no sponsor this week, and with sponsorships lasting a whole week, you can get plenty of exposure for mere pennies. Pennies I say! Want to sponsor a review? Send me a message to admin@fbtb.net or hit me up on discord of the polybag set you have that you want me to review. If selected, in exchange for the set you'll get a mention right here in the review post and a link to your website or social media account or just about anything else.. Nearly free advertising, so what's stopping you?
You Can Win This And Every Other Polybag I Review This Year
I'll be raffling every polybag I review this year in one big lot, all 260 sets (with the possibility of more). Each set will be individually stored in a ziploc baggie complete with the extra pieces, instructions, and the actual polybag bag it came in. The cost of a raffle ticket is just $1 USD and you can enter as many times as you want. Send a PayPal payment to paypal@fbtb.net for $1 USD for every ticket you want to purchase. DO NOT send one payment for multiple entries i.e. do not send one $5 USD payment for five tickets; five $1 USD payments must be made instead. Raffle is open to everyone in the world except where raffles are illegal. Be sure to put "POLYBAG RAFFLE" in the notes section of the payment in order to be entered successfully. Winner will be drawn sometime early January 2023 and contacted at the PayPal email address the payment was sent from to arrange for delivery. For a running list of all the sets that you can win, check this Google spreadsheet.