Okay, so this must be some sort of thing in the Friends universe: put flowers everywhere. First it was the Jungle Boat, and now this, today's polybag 30410 Mia's Water Fun. Can you guess how this review is going to turn out? Well, it's gonna suck I'll tell you right now.
Meh.
This is the jet ski with the flowers. I mean what is that all about, seriously.
The instructions have you put Mia in a sitting position, but her butt sticks out over the back. This can't be comfortable.
The cover of the polybag has Mia standing though.
But there's no studs to anchor her feet down. Not a big deal I guess because that's like the least offensive thing about this set. Also, those water elements inserted into the hollow studs isn't the greatest connection.
If you look this set up on Bricklink, Mia is listed as being unique but the only thing that's unique about this minidoll is the combination of elements that make it up. All the other parts have appear in other sets multiple times, including that helmet with the molded-in hair. So, yeah, not as unique as you'd initially think.
One thing that I found a bit surprising was that the lifejacket was loose. With regular minifigs, once you attach a neck accessory it's clamped down securely, sandwiched between the head and the torso. Nothing floats or hangs loosely on the body. This lifejacket though is loose and made me think I didn't seat the head down properly or far enough down the neck post. I guess that's a small quirk with minidolls.
This is the other part of this build, a tiny island that has a lot going on despite it's lack of square footage. There's a clam, some vegetation, and Turtwig the turtle. If you buy this set for any reason, it's the turtle. But even that alone isn't enough. This set stinks and you're better off spending your money on a Subway sandwich or something.
Does It Suck or Does It Rock?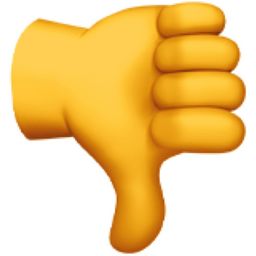 This set sucks!  I'm not opposed to Friend polybags but these things so far have been pretty terrible. Questionable design choices really brings it down. The only positive I can say about this set is the turtle, as commonplace as they are it is one of the best features. The set does feel like a slice of life in the watersports lifestyle of Heartlake City, but it's still not worth getting.
Sponsorship
There's no sponsor this week, and with sponsorships lasting a whole week, you can get plenty of exposure for mere pennies. Pennies I say! Want to sponsor a review? Send me a message to admin@fbtb.net or hit me up on discord of the polybag set you have that you want me to review. If selected, in exchange for the set you'll get a mention right here in the review post and a link to your website or social media account or just about anything else.. Nearly free advertising, so what's stopping you?
You Can Win This And Every Other Polybag I Review This Year
I'll be raffling every polybag I review this year in one big lot, all 260 sets (with the possibility of more). Each set will be individually stored in a ziploc baggie complete with the extra pieces, instructions, and the actual polybag bag it came in. The cost of a raffle ticket is just $1 USD and you can enter as many times as you want. Send a PayPal payment to paypal@fbtb.net for $1 USD for every ticket you want to purchase. DO NOT send one payment for multiple entries i.e. do not send one $5 USD payment for five tickets; five $1 USD payments must be made instead. Raffle is open to everyone in the world except where raffles are illegal. Be sure to put "POLYBAG RAFFLE" in the notes section of the payment in order to be entered successfully. Winner will be drawn sometime early January 2023 and contacted at the PayPal email address the payment was sent from to arrange for delivery. For a running list of all the sets that you can win, check this Google spreadsheet.