Usually, polybags with a bunch of small builds annoy me. But not this time. Today's polybag, 30392 Hermione's Study Desk, is one of those slice o'life kind of sets perfectly capturing a small moment at Hogwarts.
You get Hermione, an old-looking writing desk, and a small bird perch.
Hermione looks great as always. She comes outfitted with a wand and a spellbook.
She has a double-sided head which I'm not too crazy about to be honest. It just seems overly emotive.
The bird perch comes with an owl and a letter. Clearly, the bird's just on its lunch break before delivering the mail. Plus it's always neat to get a nice looking bird.
The old writing desk is pretty neat. You'd think the tilt would have been handled by a hinge brick but you'd be wrong.
It instead uses two 1×1 plates with top clip for the base, and two 1×1 round plate with bar handles on the top. It's a neat way to angle the desk top with an elegant, lightweight solution instead of the big bulky standard 1×2 hinge brick. There isn't a large degree of motion, just enough to give it a slight tilt.
It also comes with one of these Wizard trading card tiles. I can't remember who this is but this is the second one I got of him. I don't have the complete set but looking back I should have gotten like way more of these polybags to try and make a complete set. Other than the nice little builds, this polybag provided an opportunity to pick out the trading card tiles that you're missing since you can see the parts inside. And since the tiles are packed randomly this was a surefire way to get them all.
Does It Suck or Does It Rock?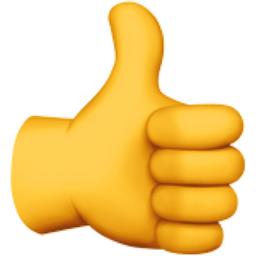 This set rocks! A great little vignette of Hermione studying at Hogwarts. Plus a chance to finish off your Wizard trading card collection. It's a dual-purpose polybag in a way. Good stuff, how can it not be a winner?
Sponsorship
There's no sponsor this week, and with sponsorships lasting a whole week, you can get plenty of exposure for mere pennies. Pennies I say! Want to sponsor a review? Send me a message to admin@fbtb.net or hit me up on discord of the polybag set you have that you want me to review. If selected, in exchange for the set you'll get a mention right here in the review post and a link to your website or social media account or just about anything else.. Nearly free advertising, so what's stopping you?
You Can Win This And Every Other Polybag I Review This Year
I'll be raffling every polybag I review this year in one big lot, all 260 sets (with the possibility of more). Each set will be individually stored in a ziploc baggie complete with the extra pieces, instructions, and the actual polybag bag it came in. The cost of a raffle ticket is just $1 USD and you can enter as many times as you want. Send a PayPal payment to paypal@fbtb.net for $1 USD for every ticket you want to purchase. DO NOT send one payment for multiple entries i.e. do not send one $5 USD payment for five tickets; five $1 USD payments must be made instead. Raffle is open to everyone in the world except where raffles are illegal. Be sure to put "POLYBAG RAFFLE" in the notes section of the payment in order to be entered successfully. Winner will be drawn sometime early January 2023 and contacted at the PayPal email address the payment was sent from to arrange for delivery. For a running list of all the sets that you can win, check this Google spreadsheet.