I swear this is just a coincidence that today's polybag, 5005376 Darth Vader Pod, just happens to fall on May the Fourth. Really I swear!
I vaguely remember that at the time this was supposed to be released, there was a delay and there were rumors about it being outright cancelled. Not sure what the delay was about but if I had to guess, it was manufacturing the shiny case:
It's still plastic but coated to look like a reflective metal. Looks kind of high-end but still feels like plastic.
Like other pods, everything tucks away neatly inside. There's even a spot to store the laser sword. It feels like it does get in Darth Vader's way slightly when you close the clam shell but it still stays put.
The graphic behind Darth Vader is the hallway from the Tantive IV from the opening scene in A New Hope. Which is kind of bizarre if you ask me. Like, it's just Darth Vader in this pod, and we're encouraged to recreate the hallway attack scene with him? I mean I suppose it makes more sense than say a white sand beach but I think a scene from the Death Star would make more sense than this.
This is the other half. When I was a small child, there was a show I watched called Knight Rider. You may or may not have heard of it. Anyways, for some reason, I remember this one line when Michael Knight first got into KITT. He said that it looked like Darth Vader's bathroom. That line kept repeating in my head when I was building this set because it honestly looks like Darth Vader's bathroom.
It could almost pass a bedroom with that platform being a Murphy bed but it wasn't long enough. All old Darthy needs now is a newspaper.
The Vader minifigure is the split mask version. Don't let this photo fool you, the helmet part still looks stupid and overly roundish.
I do appreciate Vader having the crispy back side of his head printed on there though. Unlike the Batman pod, the Darth Vader minifigure is not unique and was available a year earlier in a somewhat affordable set, 75183 Darth Vader Transformation. So really, this pod has very little going for it. Unless, of course, you like shiny cases.
Does It Suck or Does It Rock?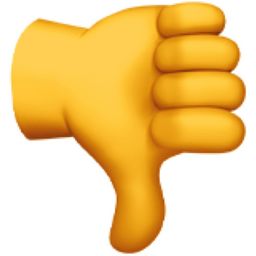 This set sucks! You're not missing anything by not getting this set. You're not gaining anything by getting this set either so why does it exist? It shouldn't.
Sponsorship
There's no sponsor this week, and with sponsorships lasting a whole week, you can get plenty of exposure for mere pennies. Pennies I say! Want to sponsor a review? Send me a message to admin@fbtb.net or hit me up on discord of the polybag set you have that you want me to review. If selected, in exchange for the set you'll get a mention right here in the review post and a link to your website or social media account or just about anything else.. Nearly free advertising, so what's stopping you?
You Can Win This And Every Other Polybag I Review This Year
I'll be raffling every polybag I review this year in one big lot, all 260 sets (with the possibility of more). Each set will be individually stored in a ziploc baggie complete with the extra pieces, instructions, and the actual polybag bag it came in. The cost of a raffle ticket is just $1 USD and you can enter as many times as you want. Send a PayPal payment to paypal@fbtb.net for $1 USD for every ticket you want to purchase. DO NOT send one payment for multiple entries i.e. do not send one $5 USD payment for five tickets; five $1 USD payments must be made instead. Raffle is open to everyone in the world except where raffles are illegal. Be sure to put "POLYBAG RAFFLE" in the notes section of the payment in order to be entered successfully. Winner will be drawn sometime early January 2023 and contacted at the PayPal email address the payment was sent from to arrange for delivery. For a running list of all the sets that you can win, check this Google spreadsheet.