Today's set, 30404 Friendship Flower, is great in three ways.
Sponsorship
This week's sets are sponsored by The LEGO Group where right now you can get 40530 Jane Goodall Tribute set, a $22.99 value, for free with a $120 purchase in LEGO sets. This offer is valid until March 15th or while supplies last. With the March wave having just come out, there's bound to be a few things you can get to help meet that threshold. Check out our New Sets for March 2022 post for some ideas. FBTB has an affiliate relationship with LEGO.com. Click through any of the links in this post that go to LEGO.com, make a purchase, and FBTB will earn a few pennies. As always, we thank you for your support.
Want to sponsor a review? Send me a message to admin@fbtb.net or hit me up on discord of the polybag set you have that you want me to review. If selected, in exchange for the set you'll get a mention right here in the review post and a link to your website or social media account or just about anything else.. Nearly free advertising, so what's stopping you?
The first way is quite obvious in that it's a great looking set. It's a simple flower that makes for a nice shelf, desktop, or window sill decoration. The stem is built solidly with a 6L bar going through the 1×1 round bricks and connecting the flower head with the vase.
The petals are built three different ways in two different colors.
It's pretty symmetrical except for one part of the vase that has a purple heart on the front because, you know, this is a Friends set and needs something like a heart on it. Honestly, if they removed the flower and made it 100% symmetrical it probably would have
My only complaint though is that the base is a small only occupying a space a hair larger than a 2×2 area. But that can be remedied very easily with a 2×2 brick or plate and a larger baseplate to prevent any tipping over.
The second way is that this thing is chock full of great parts. I suppose that's only relevant to you if you don't mind those parts being colorful but I haven't met any LEGO nerd that's ever said, "Oh, those 1×1's with studs on two sides only comes in medium blue? Pass." or anything like it. Parts are parts, and parts in interesting colors are even more appealing. Just look at the Bricklink inventory for 30404 Friendship Flower. Here's a small sampling if you don't feel like clicking through:
I say small sampling but that's pretty much the majority of what makes this set pretty great as a parts pack. 30404 Friendship Flower has 100 pieces total. And it's such a nice parts pack that we may or may not have drafted about 12 copies of this thing during a slow time at Star Wars Days at LEGOLAND California. Maybe twice.
All that for a $4.00 polybag? How can this thing not be awesome? That's the third way this set is great, 100 pieces for $4.00 is a stupidly great value.
Does It Suck or Does It Rock?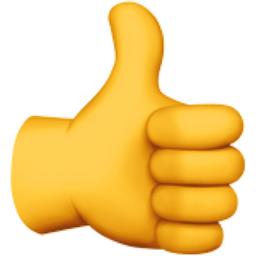 This set rocks! Whether you have just one copy or one hundred copies of this sets, you've won. It's a great set as both a model and a parts pack and you can't say that about a lot of polybags. After a couple of Friends polybags that, looking back, haven't been all that great, it's nice to see such a an awesome one come out of the theme.
You Can Win This And Every Other Polybag I Review This Year
I'll be raffling every polybag I review this year in one big lot, all 260 sets (with the possibility of more). Each set will be individually stored in a ziploc baggie complete with the extra pieces, instructions, and the actual polybag bag it came in. The cost of a raffle ticket is just $1 USD and you can enter as many times as you want. Send a PayPal payment to paypal@fbtb.net for $1 USD for every ticket you want to purchase. DO NOT send one payment for multiple entries i.e. do not send one $5 USD payment for five tickets; five $1 USD payments must be made instead. Raffle is open to everyone in the world except where raffles are illegal. Be sure to put "POLYBAG RAFFLE" in the notes section of the payment in order to be entered successfully. Winner will be drawn sometime early January 2023 and contacted at the PayPal email address the payment was sent from to arrange for delivery. For a running list of all the sets that you can win, check this Google spreadsheet.