I'm going to make this one short and sweet, but there'll be lots of pictures.
Sponsorship
Today's set, 30416 Market Stall is sponsored by The LEGO Group where right now you can get 40530 Jane Goodall Tribute set, a $22.99 value, for free with a $120 purchase in LEGO sets. This offer is valid until March 15th or while supplies last. With the March wave having just come out, there's bound to be a few things you can get to help meet that threshold. Check out our New Sets for March 2022 post for some ideas. FBTB has an affiliate relationship with LEGO.com. Click through any of the links in this post that go to LEGO.com, make a purchase, and FBTB will earn a few pennies. As always, we thank you for your support.
Want to sponsor a review? Send me a message to admin@fbtb.net or hit me up on discord of the polybag set you have that you want me to review. If selected, in exchange for the set you'll get a mention right here in the review post and a link to your website or social media account or just about anything else.. Nearly free advertising, so what's stopping you?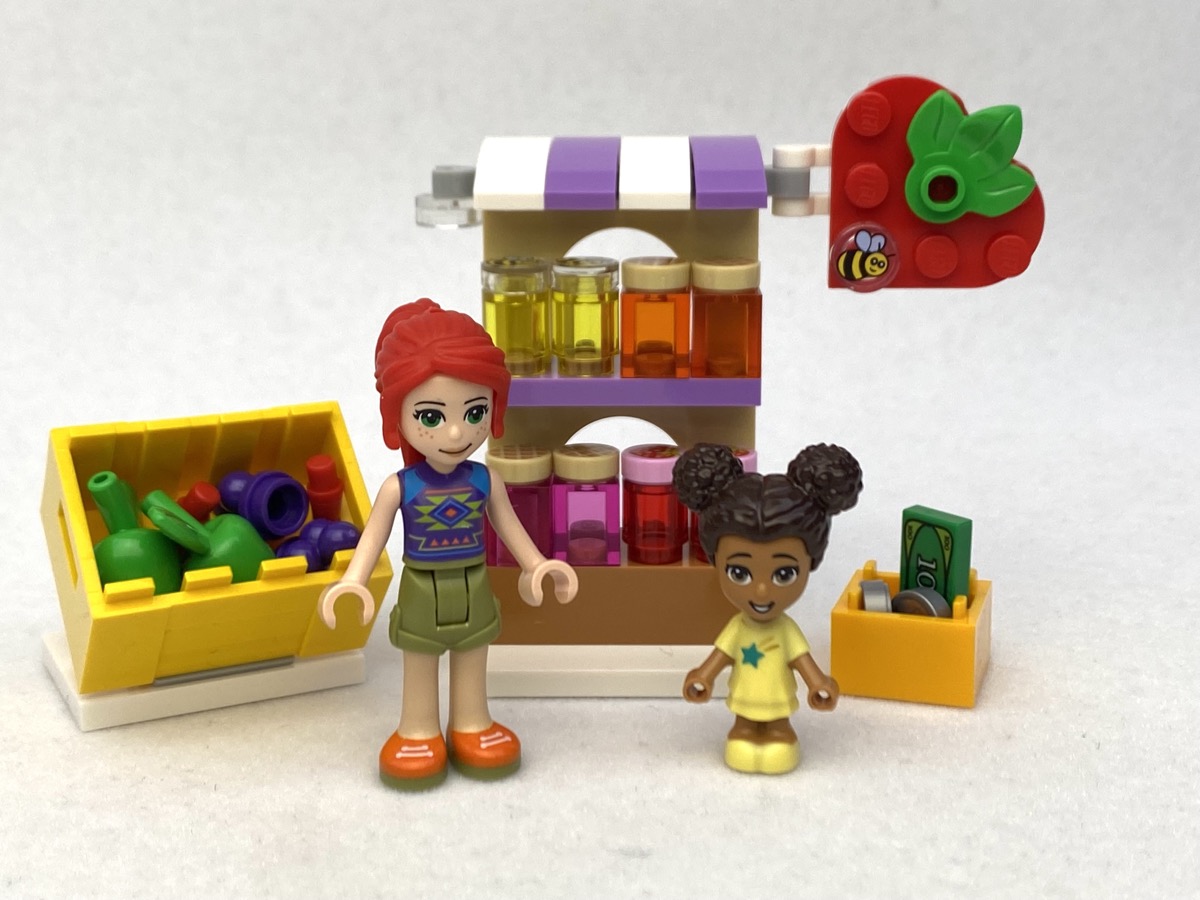 Like I said, I'm going to try and make this one short and sweet because it's hard to review trash sometimes.
Okay, describing it as trash may be a bit harsh but there's one thing that always bugs me about some LEGO sets, no matter the theme. It's loose junk. And this set not only comes with one box of loose junk, but it comes with two. This one's a box of fruit: two apples, two grapes, and two…. chili peppers? Is a chili pepper a fruit? Weird.
The other is the cash box. Which is really a headscratcher. It literally just sits on the side of the stall.
Other than the two boxes of loose junk, there is an actual stand that has what I assume are jams and jellies and preserves.
it's not too terrible. I do like the printed 1×1 round tiles that serve as jar lids. The trans pieces are nice too and add to the effect of jarred goods. My favorite elements is probably the printed bee tile.
Now, let's say you didn't like the main build. Or you bought two of these bags and wanted to build one as the alternate model. Well, that model sucks.
It's not turned into a… waffle stand? And the stuff on the side there? What is that? The phone, a ketchup bottle, and one bunch of grapes? I don't get it. Is that supposed to be something? This thing is stupid.
But what about the minidolls?
I have to admit, Mia looks pretty great. The colors are nice, printing is sharp, and the details are just right.
According to Bricklink, this Liz mini doll is actually listed as a "micro doll". It features that same fantastic hairpiece I first saw on Day 1 of this polybag project, 30588 Kids' Playground. The micro doll is pretty nice. I guess it's the Friends version of kid minifigs from regular System sets. It's great, but not great enough to save this set.
Does It Suck or Does It Rock?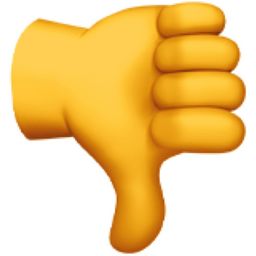 This set sucks! Look, I know it may seem hypocritical of me to thumbs-down this set, when the very first set I reviewed that featured the Chun Li hairpiece was given a thumbs up. But the other minifig from 30588 Kids' Playground was pretty boss too. All the loose stuff that's just put in these crates and boxes are just more annoying than anything, and the alternate build does nothing to the experience.
You Can Win This And Every Other Polybag I Review This Year
I'll be raffling every polybag I review this year in one big lot, all 260 sets (with the possibility of more). Each set will be individually stored in a ziploc baggie complete with the extra pieces, instructions, and the actual polybag bag it came in. The cost of a raffle ticket is just $1 USD and you can enter as many times as you want. Send a PayPal payment to paypal@fbtb.net for $1 USD for every ticket you want to purchase. DO NOT send one payment for multiple entries i.e. do not send one $5 USD payment for five tickets; five $1 USD payments must be made instead. Raffle is open to everyone in the world except where raffles are illegal. Be sure to put "POLYBAG RAFFLE" in the notes section of the payment in order to be entered successfully. Winner will be drawn sometime early January 2023 and contacted at the PayPal email address the payment was sent from to arrange for delivery. For a running list of all the sets that you can win, check this Google spreadsheet.