The tally so far:
City: 12/9
Harry Potter: 13/8
Star Wars: 13/8
Let's see what today has in store for us.
City (Nick)
And lastly, the user of the trailer… a boat, that matches the truck. Because when I think Christmas, I think custom speedboats. Some interesting parts, but it feels kind of dull overall. Plus, the fact that we had three days dedicated to the same build.
I mean, together it looks nice, and plenty big, but it feels like the boat and trailer should have been one day, and maybe the truck another. Filling up three days with this makes me give the boat a thumb's down.
Harry Potter (Eric)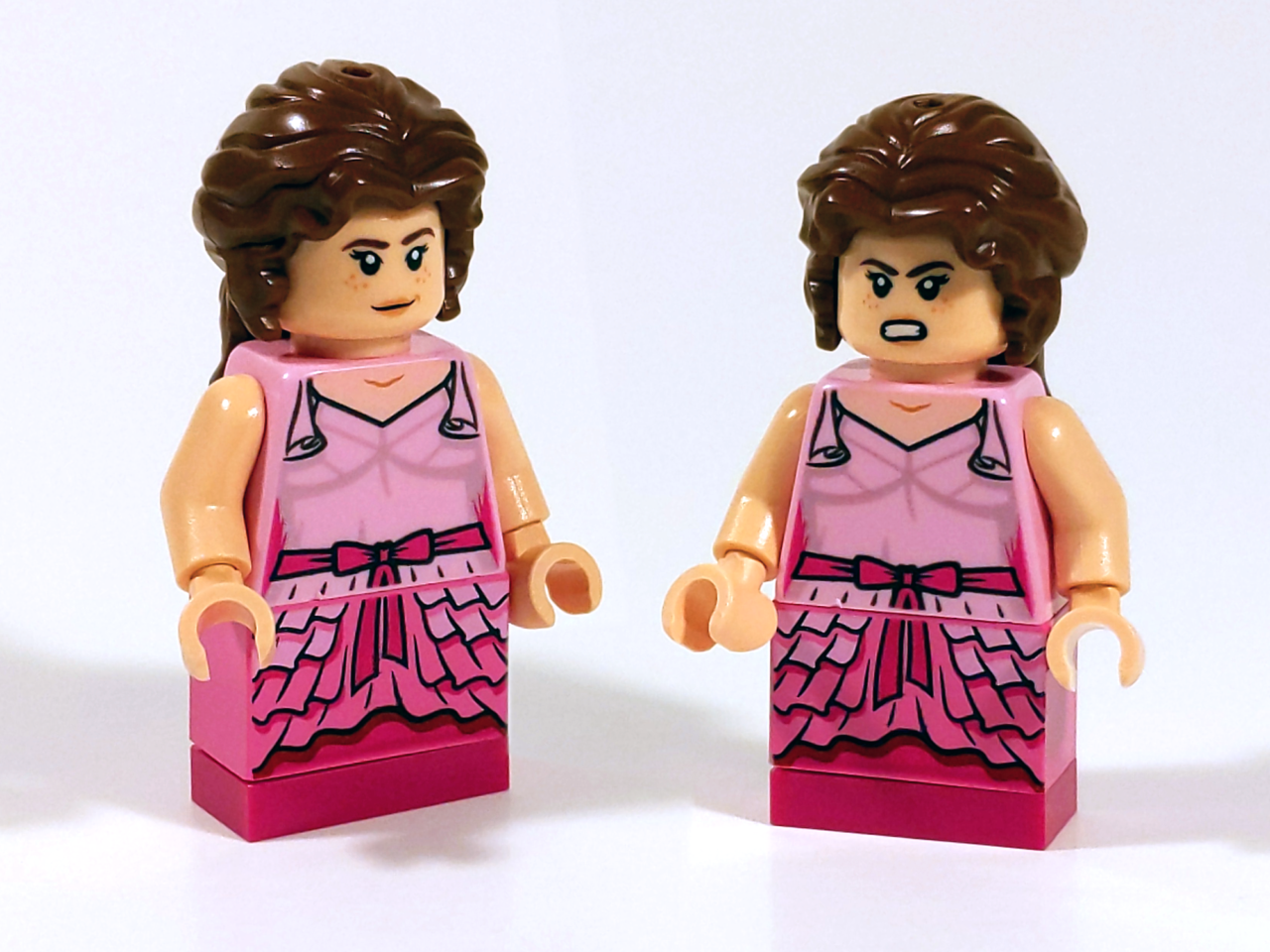 It's Hermione! I'm honestly disappointed that this minifig was included, and I'll get into why in our wrap-up post, but judging the minifig by itself, it's perfectly fine. Nice and detailed.
Plus, you can have this fun interaction.
Star Wars (Ace)
A Stormtrooper. This is neither here nor there but another Stormtrooper is more welcome than a Battle Droid. And for that reason I was initially going to give this one a thumbs up but in terms of being offered something new and exciting for an Advent Calendar day, we just got filler for today.
Angry face for the Stormtrooper. No alternate side as far as I remember. I took this photo well before I sat down to write this piece and I really can't be bothered to go look. Why are they always angry?