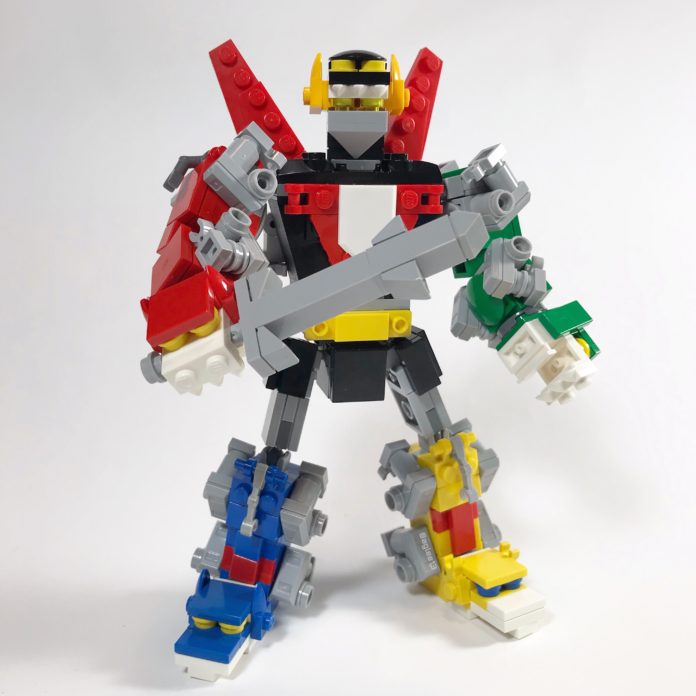 I have a friend that works at Major Game Company who is one of the nicest people I've ever met. I don't ask a lot from him because working at Major Game Company, I'm sure this person gets hit up all the time for swag. And I don't want to be that guy, you know? This person is already generous enough without me asking for anything, and being in this kind of friendship, it's rare that I can ever reciprocate. I believe in tit for tat. Anyway, I've hung out with this person enough times to key in on the fact that this person was a huge Voltron fan. That little factoid sat in the back of my mind for some time. When an opportunity came around again to hang out with said person, inspiration struck and that's when I contacted my friend Andrew Lee.
You may recognize the name. He hosts the LEGO vlog Bricks & Beer! (The title alone should tell you the content is geared more towards adult fans of LEGO). I've appeared on a few episodes myself and it's always a fun time. We get together, have a beer, and talk about LEGO. What's not to like?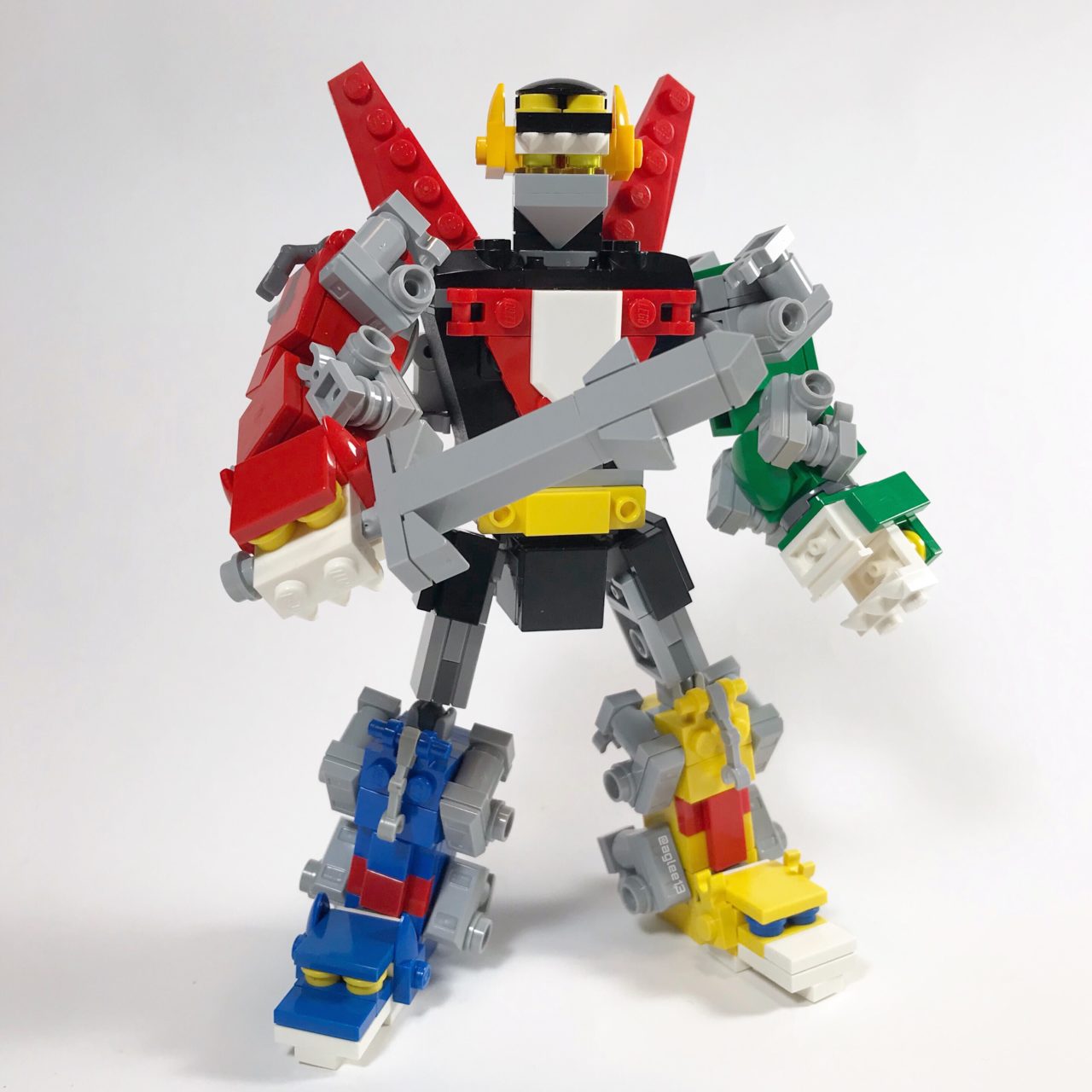 Anyway, I had an idea of gifting my Major Game Company friend with a microscale version of Voltron. The LEGO Ideas Voltron set was a day one, insta-buy for Major Game Company friend. I thought how cool would it be if said friend had a much smaller one to keep at their desk? I asked Andrew if he was up for a commission job, and he was more than willing to take on the challenge. The pictures you see in this post are a result of that.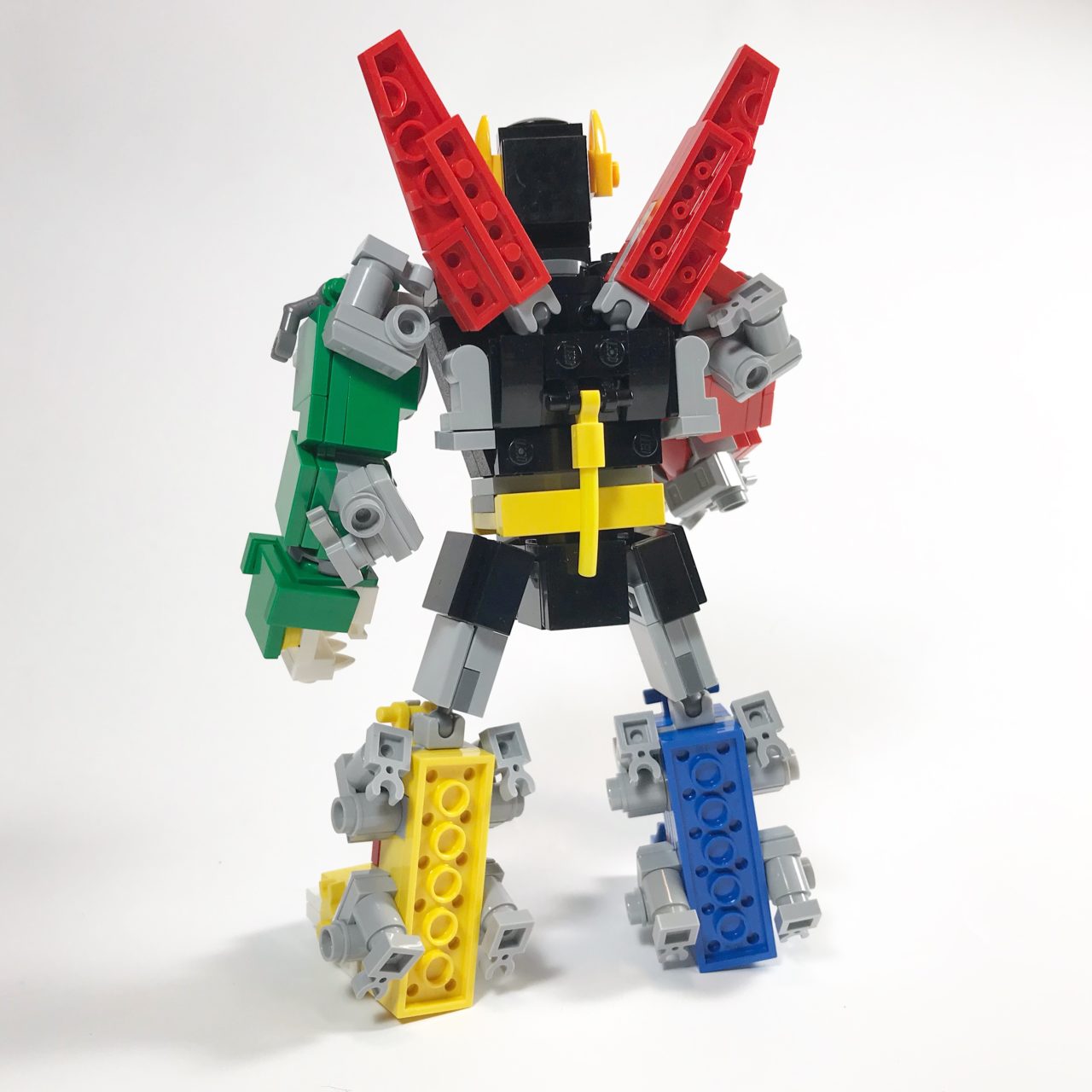 The deadline was tight. I had to have it in my hands in about four days after making the request. And man did Andrew ever deliver! It is a non-transforming version of Voltron in gestalt form. Distilled to a simple idea, it is an action figure. And as such brick-built figures go, this thing was pretty solid.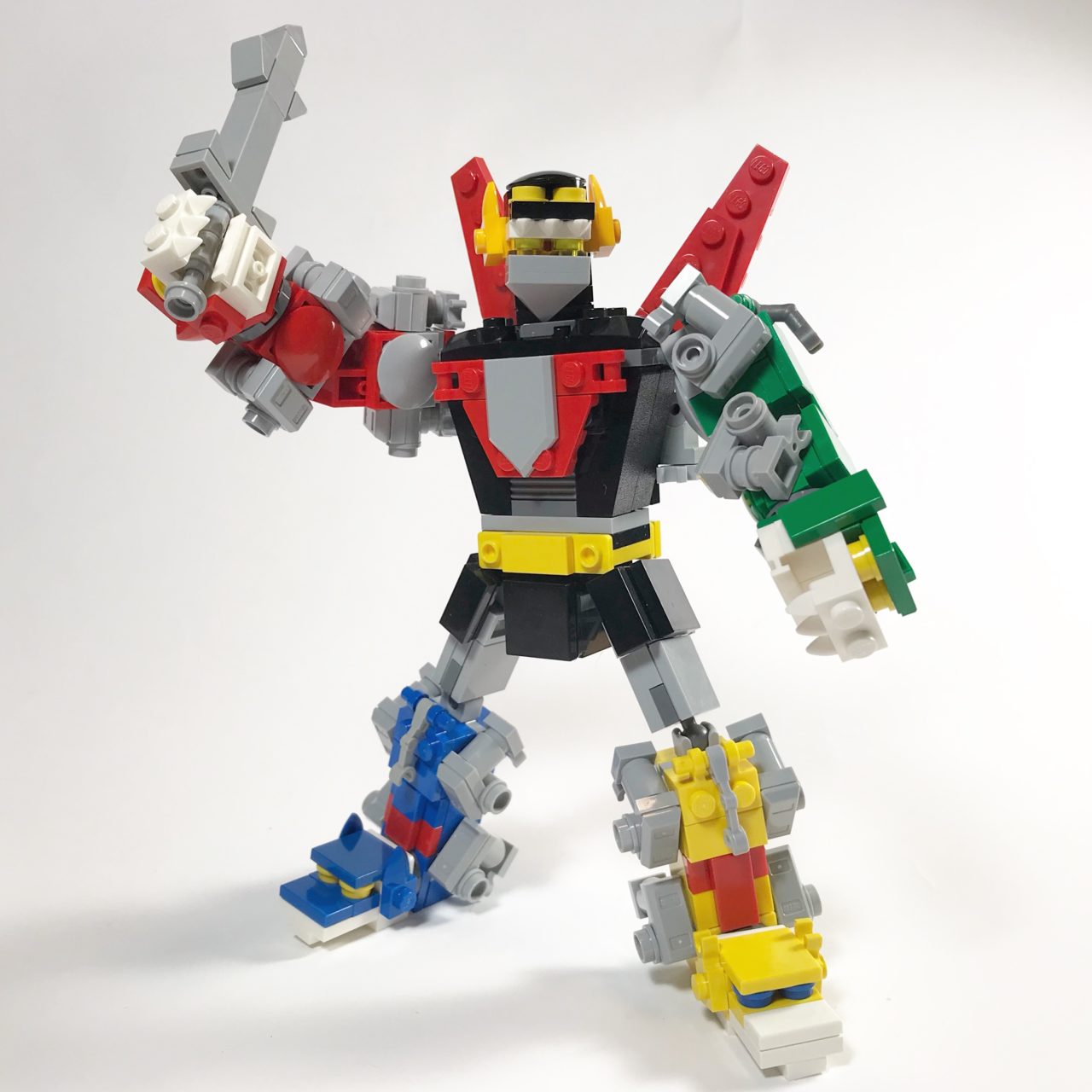 Again, this was built under a time constraint. I asked him if given more time, would he do anything differently. His response: "Oh I'd definitely have it transform. Might not be able to have the lion legs actually fold up and compress at the scale but I could easily build replacement parts to swap out."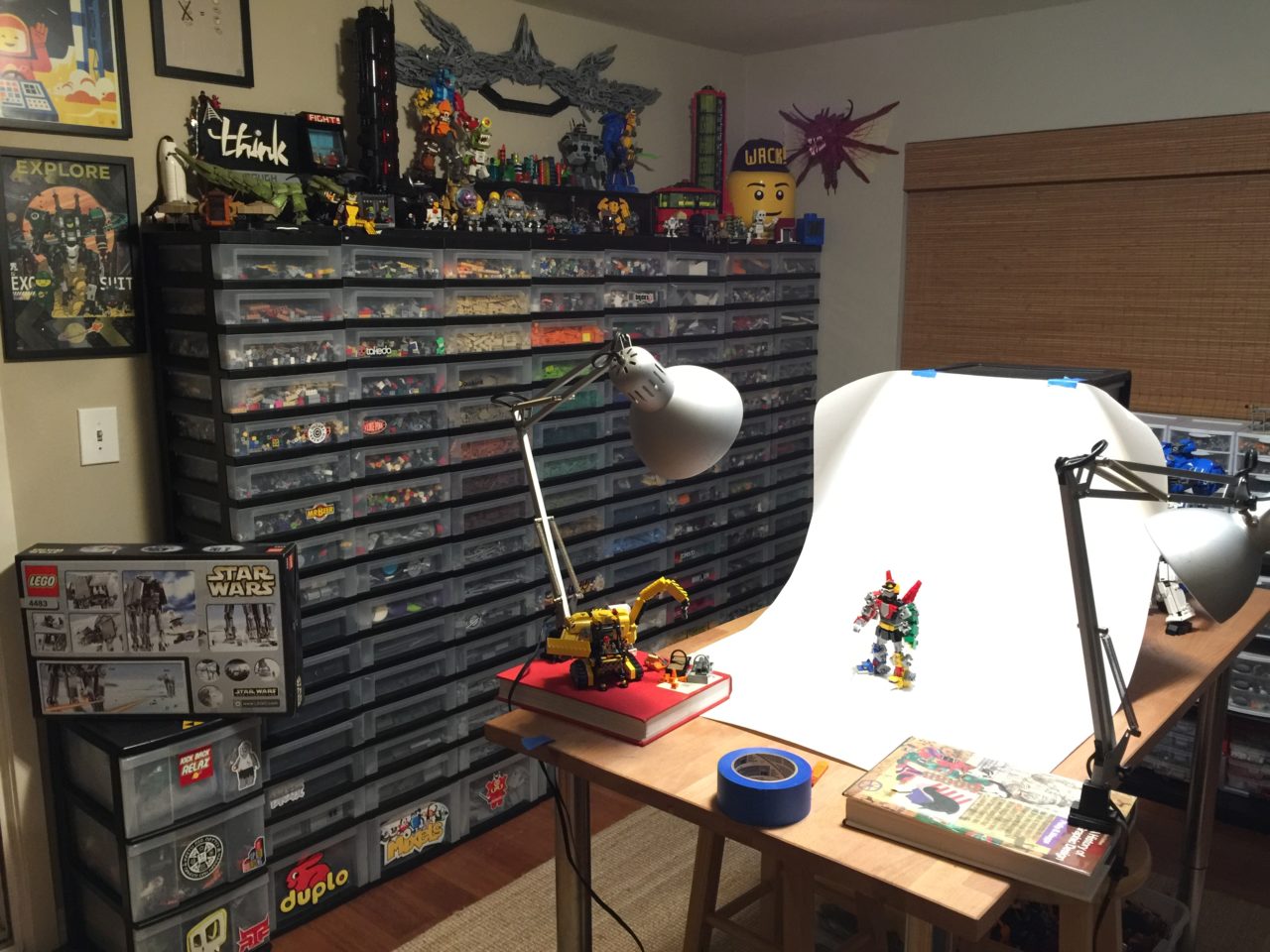 And the thing that is most amazing to me is that Andrew doesn't have the largest library of parts. His studio / man-cave is a modest size with his ABS parts just taking up a wall and a half. Having limits often breeds the most creativity. Andrew's body of work is living proof that you don't need a million parts to build wonderful things.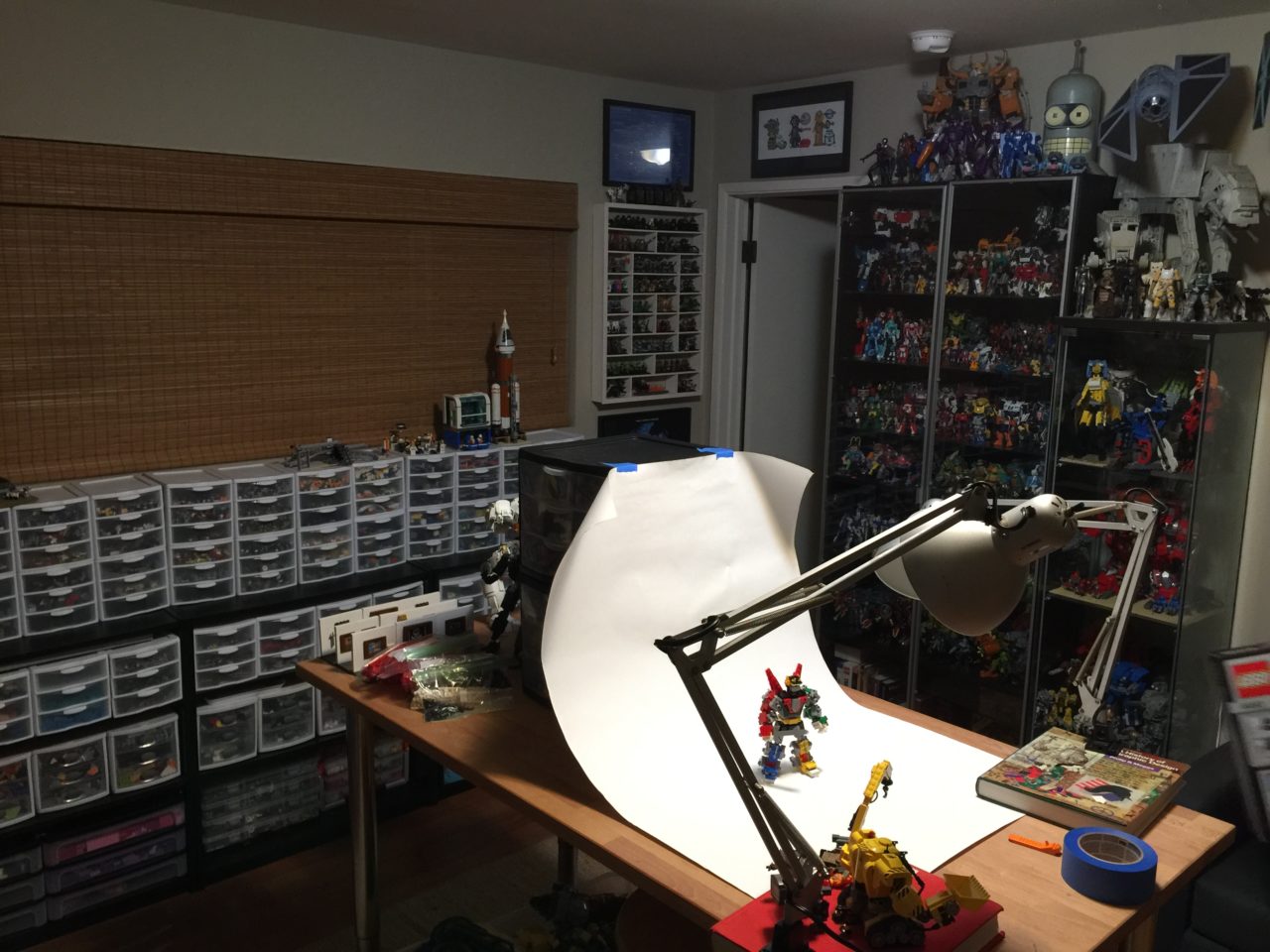 Andrew normally doesn't take commission jobs, but he made an exception for me. I've bequeathed him with some of my excess LEGO in the past, and "paid" him with more LEGO. Honestly, even though the micro Voltron wasn't for me, I think I got the better end of the deal. Sometimes, I don't think I deserve such friends. When asked how much that commission job would cost in real dollars, he said, "$400-$500". Still sounds like a bargain to be honest.
He's on flickr as onosendai2600 but has been posting more and more on Instagram as @aglee13.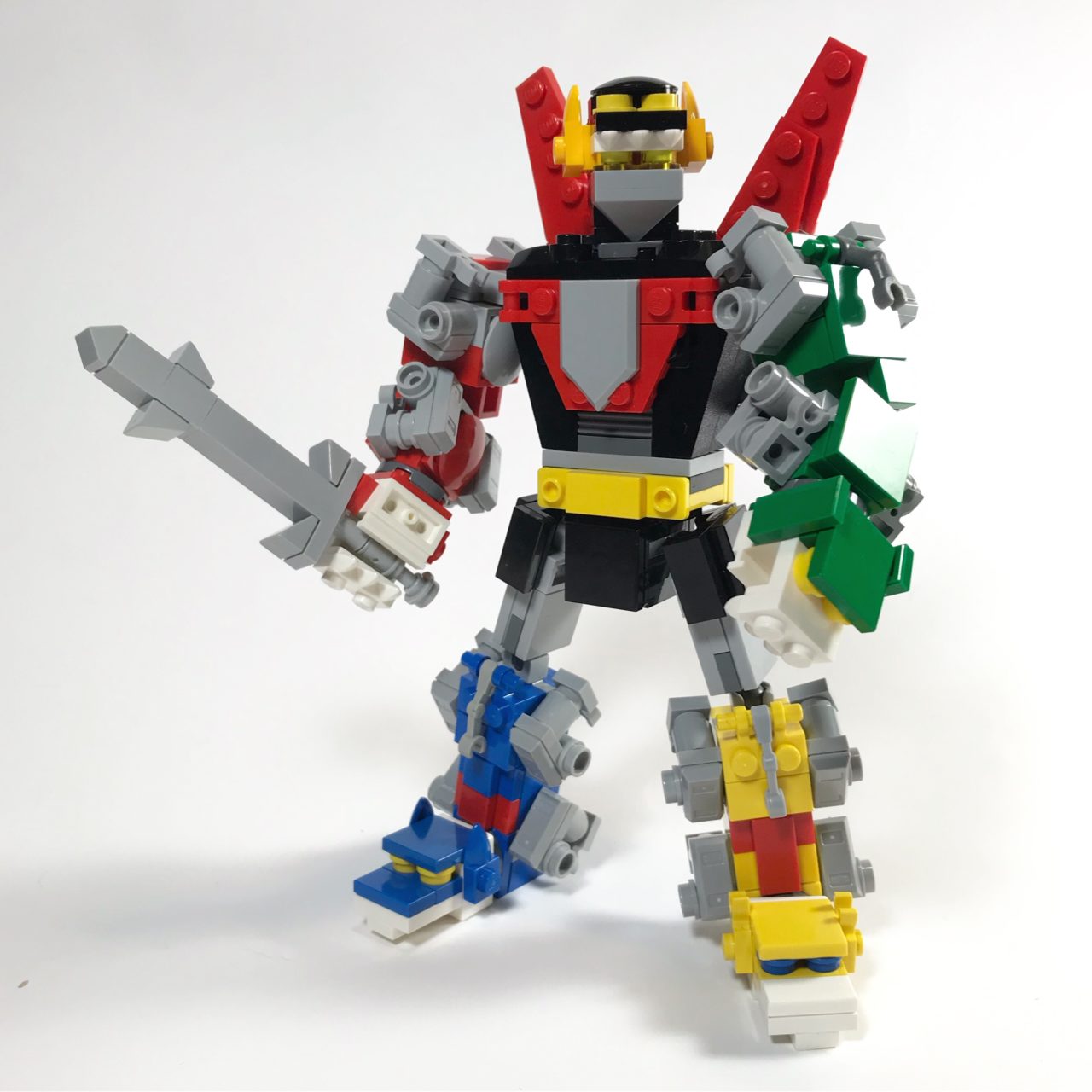 Thanks, Andrew.