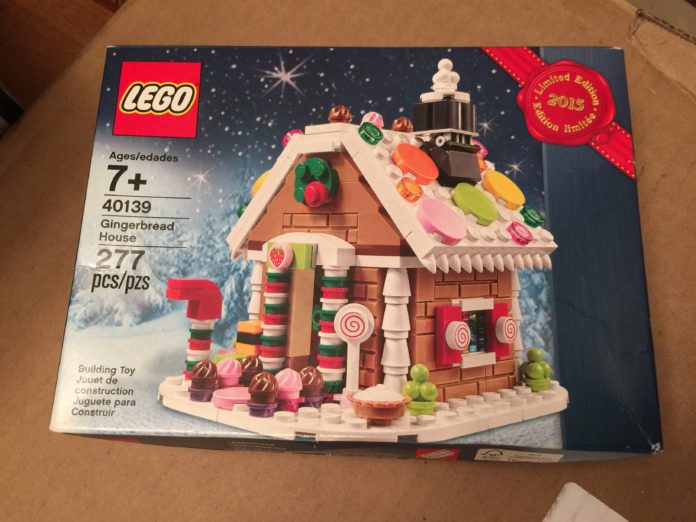 A very kind person over at LEGO sent over this year's second free-with-purchase holiday set ahead of tomorrow's start of the promotion: 40139 Gingerbread House. This is a bit of a departure from previous years' vignette-style sets and is quite possibly the best holiday set ever made, even better than the 40138 Christmas Train released last month.
It's quite a charming little set with a working door, angled roof top (which must have taken quite a bit of engineering to accomplish given how difficult it was for LEGO to achieve the angled roof in the Winter Toy Shop set), stained glass windows co-sponsored by Microsoft and Google, and candy elements abound. I love it and it's going right onto the mantle. How much do I like this set? I like it so much I made a post about it.
40139 Gingerbread House is free with a purchase of $99 or more at LEGO Shop@Home during a one-day only promotion tomorrow, which probably means 12:00midnight Eastern/9:00pm Pacific tonight until 12:00midnight Easter/9:00pm Pacific. Also, as part of this promotion, you'll get free shipping on all purchases with no minimum. And that's not all! But wait there's more. You'll also get double VIP points on all purchases. You can also take advantage of this deal in store and if you spend $75 or more in store, you'll get the 2016 LEGO wall calendar for free!
Again, these promotions are only good for one day, tomorrow Saturday November 21st. That is until, Black Friday rolls around when the promotion starts up again with additional offers. So please stay tuned!