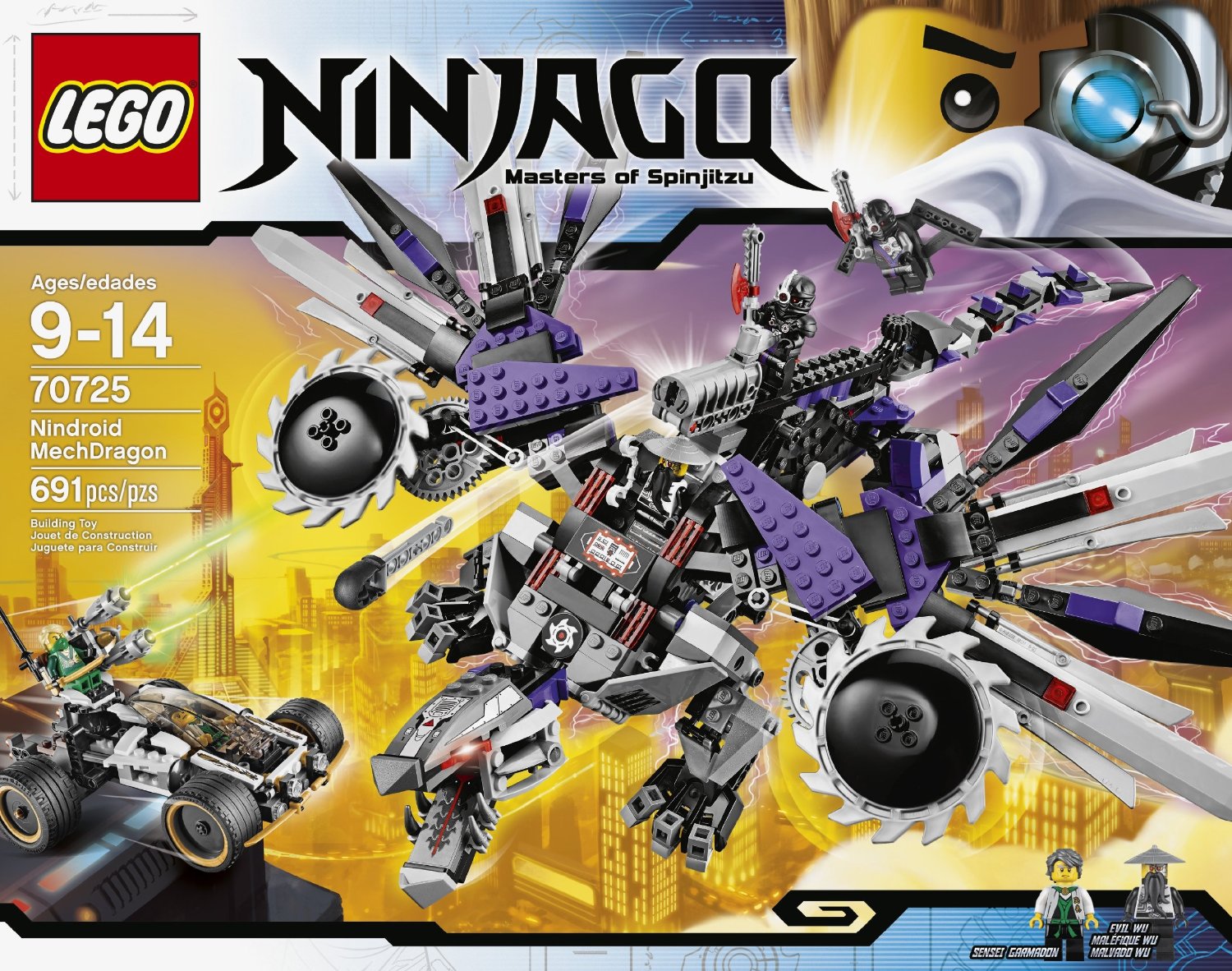 If you're still into Ninjago or know someone that still is, you should know that Amazon is selling 70725 Nindroid Mech
right now with immediate shipping. Price is $88.88 a 1% discount off of $89.99. I know what you're saying, "big whoop on the discount" but that's not the point. The point being, you can buy this 2014 set right now and go swoosh the MechDragon up and down your street and be the envy of all the other kids who will look down through their tears from their bedroom windows in jealousy wondering what magical powers you possess to be able to get a toy from the future.
Or something like that.