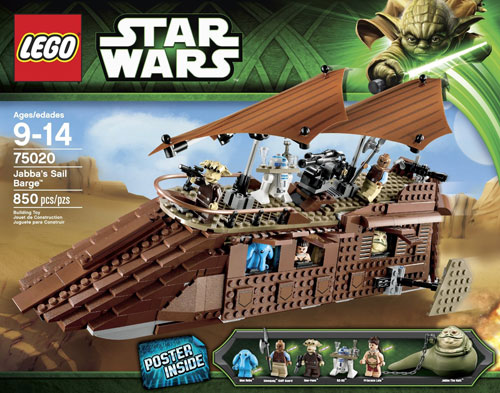 These are probably one of the most significant discounts we've seen on this pair of sets since their debut back in August. Right now, Amazon is applying a 29% discount on both 75020 Jabba's Sail Barge
and 75021 Republic Gunship
bringing their prices down to $84.99, down from $119.99 MSRP. Amazon usually applies a discount to match another online retailer but checking the usual suspects yields no competitive match. This one seems to be all Amazon.
Also, if you've missed this the first couple of times we mentioned it, 75019 AT-TE
seems to be on perma-discount at $60.99, a 32% discount off of $89.99 MSRP, thanks to Target selling it at that price.