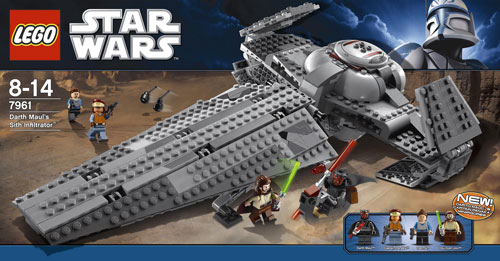 Amazon currently has 7961 Darth Maul's Sith Infiltrator
at 30% off, $48.96 (MSRP is %69.99). I double checked, it truly is a 30% discount. Not much else to say beyond that. Amazon's pricing tends to fluctuate so act quickly if you want to scoop up this deal.
Thanks go out to ninnymuggins for the heads up.