I thought these things were supposed to be mini?
Sponsorship
This week's set of reviews is sponsored by Bricks & Beer!. Bricks & Beer is a more adult-oriented vlog where Andrew Lee talks LEGO on YouTube all while either being inebriated or in the process of becoming inebriated. He supplied Monday's set for review so a big shout out to him and his channel for the sponsorship. Check out the Bricks & Beer! YouTube channel and become a subscriber!
Want to sponsor a review? Send a pic to admin@fbtb.net or hit me up on discord of the polybag set you have that you want me to review. If selected, in exchange for the set you'll get a mention right here in the review post and a link to your website or social media account for the entire week. Nearly free advertising, so what's stopping you? And now onto the review.
Today's set, 8031 V-19 Torrent, is pretty sizeable for a mini set. Almost Brickmaster level of size. And quality! This thing has some heft, feels good in your hands, and does all the fancy things the original did. This is what it looks like grounded.
And once you rotate the tail and wings, this is what it looks like flying. Looks pretty awesome. My only issue is that the wing positions may cause alignment anxiety if you go by the picture on the bag. Because of the way the body is constructed, there is no definite stopping point for the wings when you fold them down. So you just kind of have to eyeball it.
Or do what I do and rotate them all the way down. It may not be canon but it is so much easier to just rotate them down until they stop rather than fiddling with how low or high they should be angled. Thankfully the tail has definite stopping points: straight up or straight down. It also acts as the natural grip point for your fingers in either position.
The nose and cockpit feel all wrong and is probably the one area that needs the most improvement. The cheese slopes at the nose are trying to recreate a split nose look that is way too exaggerated at this scale. And that curved slope that LEGO seems to just love using as a cockpit canopy in mini sets really needs to be put to rest. It just doesn't work.
My only other complaint is that I've rotated the tail enough times to weaken the clutch along the 1×3 plate that connects the tail to the Technic pins. It has a tendency to disconnect now but that's just how it goes sometimes.
Does It Suck or Does It Rock?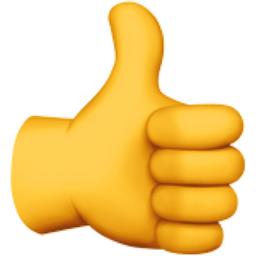 This set rocks! Despite the terribly-built front section, the working rotating wings and tail fin work flawlessly and are more important features to get right than the cockpit design. And get it right LEGO did.
You Can Win This And Every Other Polybag I Review This Year
I'll be raffling every polybag I review this year in one big lot, all 260 sets (with the possibility of more). Each set will be individually stored in a ziploc baggie complete with the extra pieces, instructions, and the actual polybag bag it came in. The cost of a raffle ticket is just $1 USD and you can enter as many times as you want. Send a PayPal payment to paypal@fbtb.net for $1 USD for every ticket you want to purchase. DO NOT send one payment for multiple entries i.e. do not send one $5 USD payment for five tickets; five $1 USD payments must be made insteavd. Raffle is open to everyone in the world except where raffles are illegal. Be sure to put "POLYBAG RAFFLE" in the notes section of the payment in order to be entered successfully. Winner will be drawn sometime early January 2023 and contacted at the PayPal email address the payment was sent from to arrange for delivery. For a running list of all the sets that you can win, check this Google spreadsheet.