It's still surprising to me that after all this time that BrickHeadz have been in existence, we are just now seeing some core characters from Star Wars being trickled out. In this case it is Boba Fett (not as an exclusive this time), Luke, Leia, and Yoda. LEGO released these three images through their social media channels, like Twitter, showing upcoming LEGO Star Wars BrickHeadz.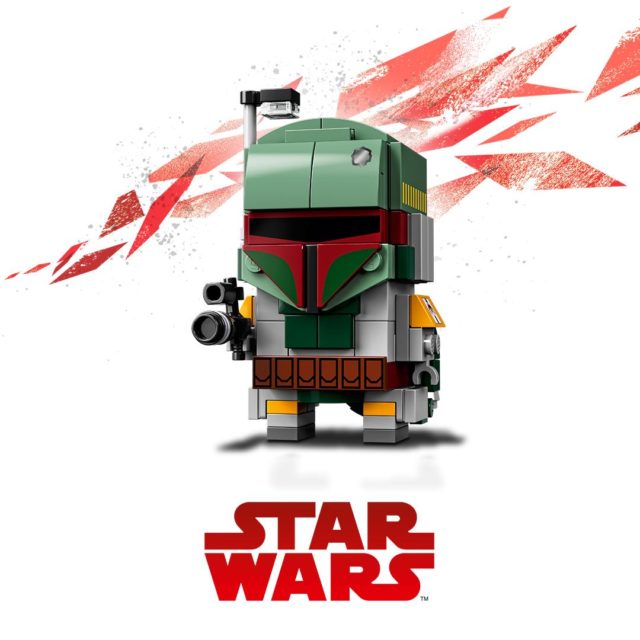 Boba Fett is updated from his NYCC two-pack appearance. The scuff on the helmet is slightly new. New triangle printed plates finish off the front bottom of his helmet. The belt is completely different. And he obviously does not come with Han in Carbonite. Here's a picture of the NYCC two-pack from last year to compare: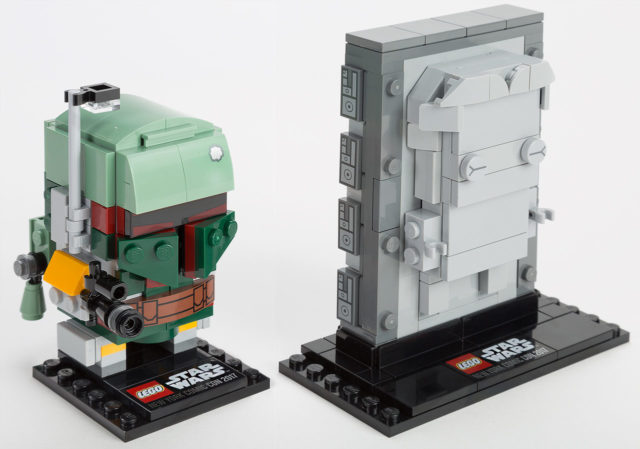 Princess Leia from her appearance in A New Hope is the second reveal. Here she is with small arch elements in four directions to achieve the cinnamon bun hair look. The most fascinating part of Leia is that it looks like the two sides of her belt have a printing on the face of a 1×1 gray plate.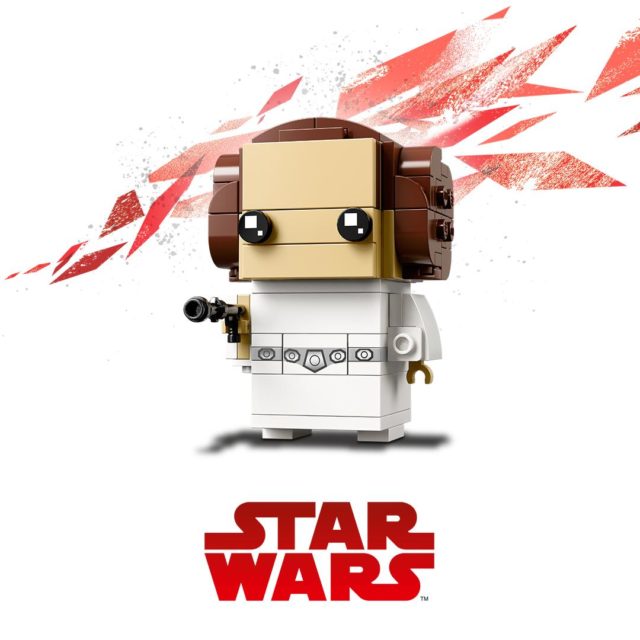 And last but not least is a Yoda and Bespin Luke two-pack. I say Bespin Luke because anytime he appeared wearing that outfit, he was always referred to as Bespin Luke. Dagobah Luke looks completely different. That kind of bothers me in a small way. Yoda is appropriately sized and weirdly has a 1x2x2 printed brick that makes up the front of his robe. Weird.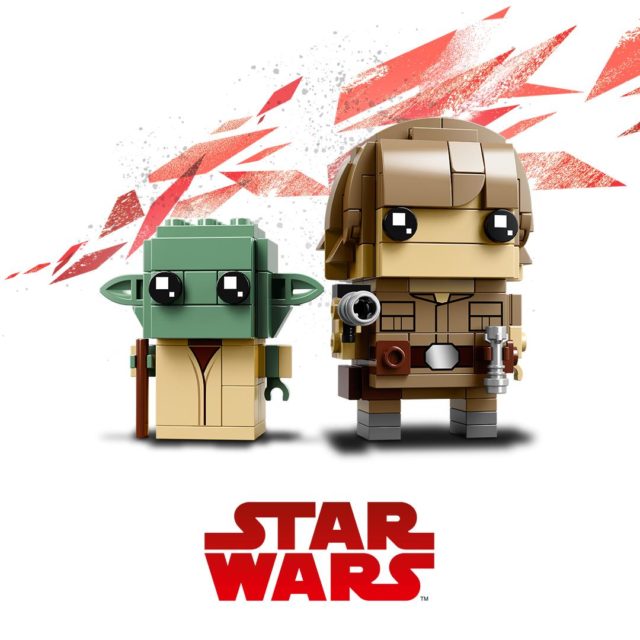 No word yet on a release date. Price will probably be the same as other BrickHeadz: $9.99 for singles and $19.99 for the two-pack.