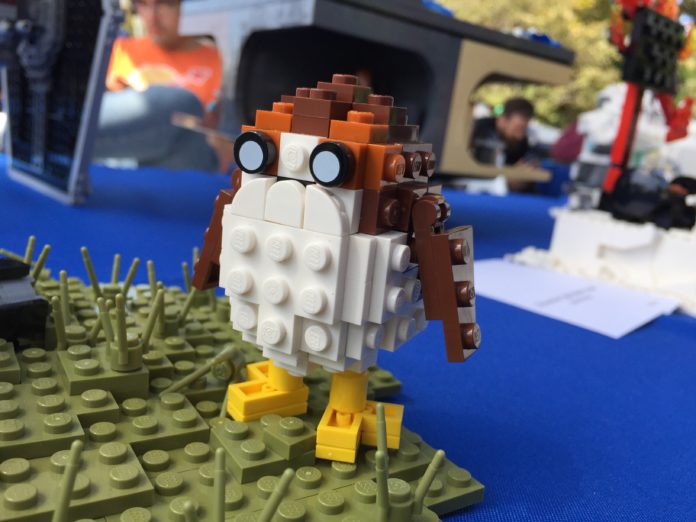 Forget about that UCS Porg, THIS is the only porg you'll want and ever need. Standing at just about 7 bricks tall, this brick-built porg model fits in your hand and can be added to any MOC to add a certain level of humor and/or elegance.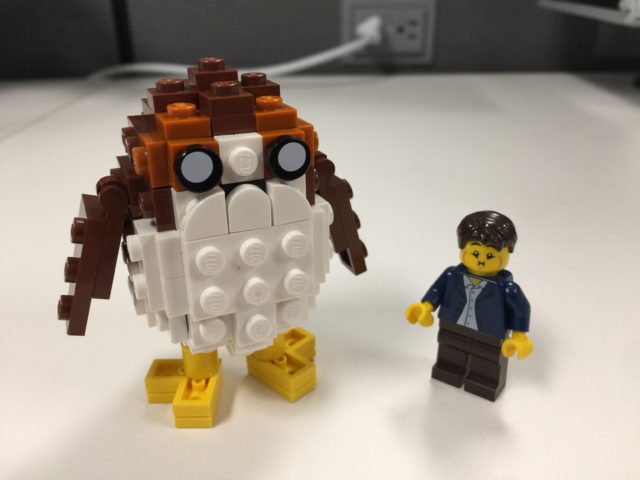 The studs out design makes them supremely customizable. You can add additional bricks and plates to give that porg hair, a cap, a helmet, or even another porg. Like a porg ladder. Or porg-kebab. The size is just right too. Why get the giant UCS one that takes up a lot of space when you just build a bunch of these and put them everywhere?
Brandon did just that. He built a bunch of them and brought them to Star Wars Days this past weekend at LEGOLAND California. Here's a small vignette he made: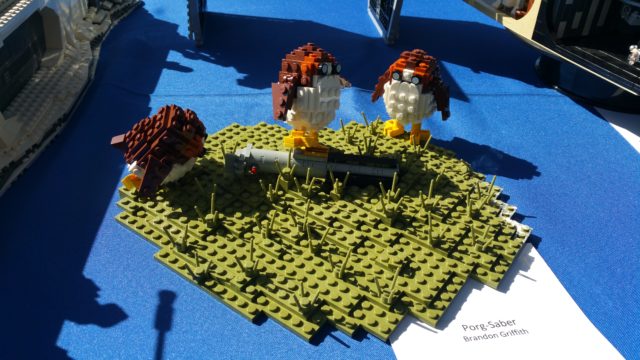 And another constraction-scale vignette: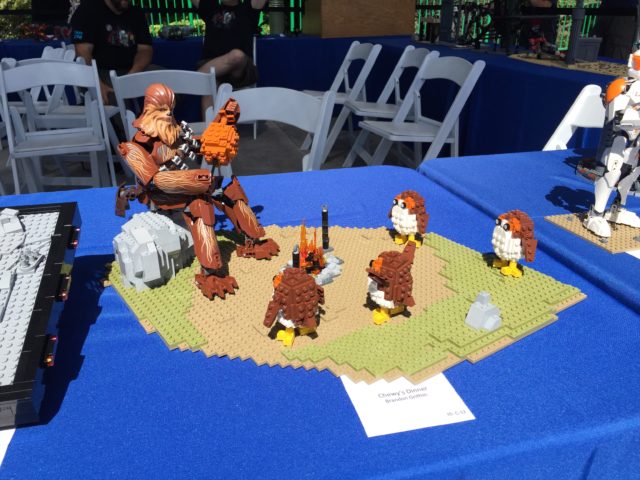 He built so many he spread the love around to other MOCs:
Want to build one yourself? Brandon said he'd make a set of instructions for them soon. We will post them here when he does that. I was going to try and take a picture of an exploded view, but it was not easy. It is such a solid build, I was having trouble removing what I thought was just a panel of plates. I did manage to take some of the head apart, and here's what that looked like: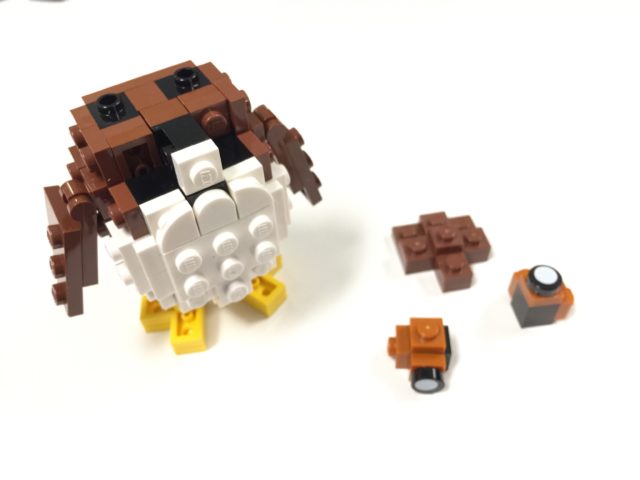 I still don't like porgs, but I really like this model. This is the model LEGO should have made.