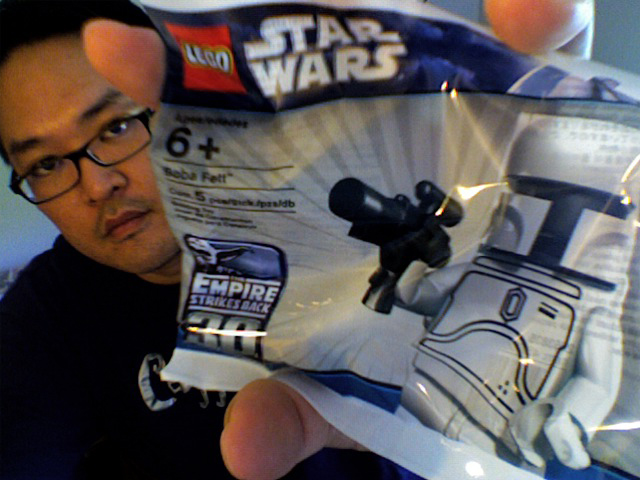 Want one? Going to SDCC or CV? Well, I just got passed some details on LEGO's plans to distribute a limited supply of the highly coveted White Boba Fett figure at San Diego Comic Con and at Star Wars Celebration V.
San Diego Comic Con: LEGO is working with the 501st Legion to help distribute the figures. These will not be available at LEGO's booth. Supplies are limited. No further details yet. It may involve participating in their popular Droid Hunt activity they seem to do at every convention where they have a presence. If I get anymore info, I'll post here.
Star Wars Celebration V: Those participating in the community mural build will be awarded a White Boba Fett figure for their efforts. Again, supplies are limited. More details to come.