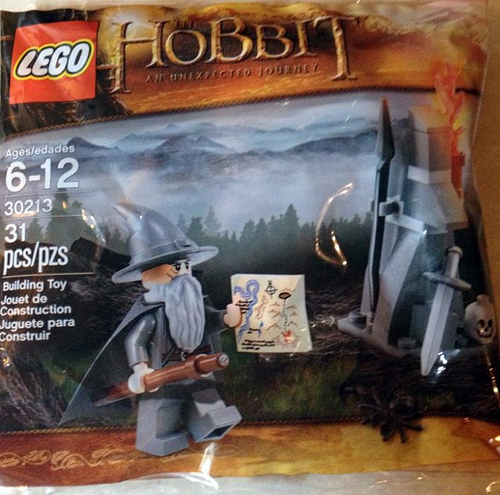 image courtesy of Brickset
Apparently, the 30212 Mirkwood Elf Guard polybag isn't the only Hobbit polybag set. Brickset is reporting that Toys'R'Us is selling 30213 Gandalf as well. Let the hunt begin!
Update: Price for this set is $3.99 and qualifies for the BOGO 50% off deal this week for LEGO.
Thanks to murphquake for the heads up.