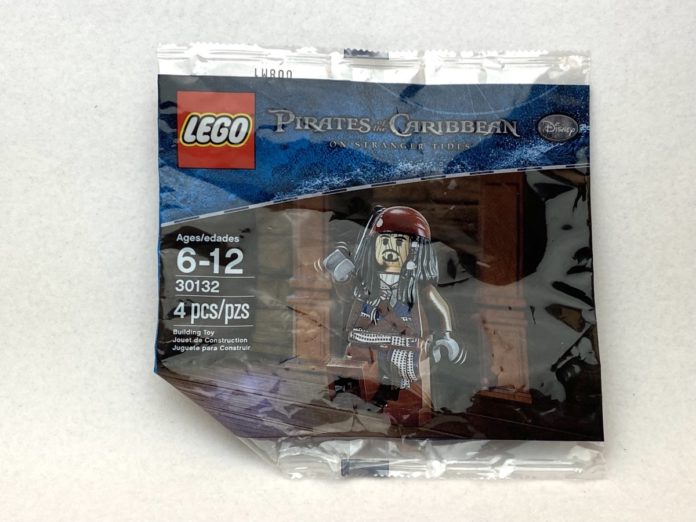 Ahhh. Pirates of the Caribbean. What a lovely film franchise you were, right along with a pretty good series of LEGO set tie-ins. At least that's how I see them in hindsight, with a bit of fondness. I think I only got one pirate ship, not sure which one though. I do distinctly remember, though, the genius marketing tactic that LEGO pulled off. Knowing that Jack Sparrow would be the most sought after minifig in the entire line, they created a bunch of variations and put one variation in each set. So if you wanted every version of Jack, you'd have to shell out for every set or pony up whatever the going rates were on Bricklink at the time. There are 8 versions if you must know, and today's polybag is one of them, 30132 Voodoo Jack.
Voodoo Jack was a pre-order bonus for the LEGO Pirates of the Caribbean video game. Pretty sure I just walked into GameStop and asked if they had any left. Either that or I ordered one from Amazon 11 years ago.
This polybag comes with 4 pieces and 3 out of those pieces are unique to this set: the wooden head, the torso, and the legs. There's a lot of printing, but that does not equate to an overly detailed minifigure. It falls perfectly dead center in the Goldilocks zone. It is, chef's kiss, perfect.
Does It Suck or Does It Rock?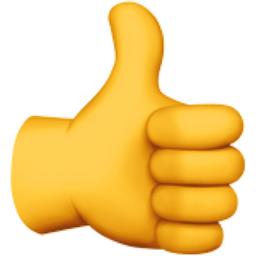 This set rocks! At the time I lamented the fact that LEGO spread out all their versions of Jack Sparrow across multitudes of sets. But now, looking back, I think it was kind of genius. Sure, we the consumer are subject to their whims, but when are we not? And honestly, that method is probably the least offensive way to try and get a couple of their exclusive minifigs.
Sponsorship
There's no sponsor this week, and with sponsorships lasting a whole week, you can get plenty of exposure for mere pennies. Pennies I say! Want to sponsor a review? Send me a message to admin@fbtb.net or hit me up on discord of the polybag set you have that you want me to review. If selected, in exchange for the set you'll get a mention right here in the review post and a link to your website or social media account or just about anything else.. Nearly free advertising, so what's stopping you?
You Can Win This And Every Other Polybag I Review This Year
I'll be raffling every polybag I review this year in one big lot, all 260 sets (with the possibility of more). Each set will be individually stored in a ziploc baggie complete with the extra pieces, instructions, and the actual polybag bag it came in. The cost of a raffle ticket is just $1 USD and you can enter as many times as you want. Send a PayPal payment to paypal@fbtb.net for $1 USD for every ticket you want to purchase. DO NOT send one payment for multiple entries i.e. do not send one $5 USD payment for five tickets; five $1 USD payments must be made instead. Raffle is open to everyone in the world except where raffles are illegal. Be sure to put "POLYBAG RAFFLE" in the notes section of the payment in order to be entered successfully. Winner will be drawn sometime early January 2023 and contacted at the PayPal email address the payment was sent from to arrange for delivery. For a running list of all the sets that you can win, check this Google spreadsheet.