LEGO keychains is a whole product line that baffles me. They only serve two purposes for me and neither are related to actually attaching to keys. I only see them as stuff to add to your cart if you're trying to reach a certain threshold, or stuff to pick up when they're on sale to give away as tchotchkes to my kids' or their friends. They themselves have a different use for them, again, not related to keys in any way. But they attach them to the zippers of their backpack turning them into zipper pulls.
I know there are some people who would get a particular one and then pull the pin out that attaches it to the actual keychain. The last time I actually participated in a conversation about that practice was years ago so I don't know how feasible it is to do today. I do remember it requiring a bit of elbow grease to detach the minifig; the pin isn't really screwed in. I've never pulled one out myself because the minifig would just end up with a giant hole in the head and that's not something that I can look past.
Brand new out of the bag, the minifig is a bit odd. The head doesn't quite turn very easily. There's a fair amount of resistance and besides that the most it can rotate is 90° in either direction. The arms and legs rotate fine though.
As far as keychains go at a retail level, most of them can be found at the LEGO store hanging off a peg. Why this one of Teen Groot was put inside a polybag is beyond me, seems like a waste of plastic. If my memory is correct this was a GWP at some point so maybe that was the justification for bagging the thing. Lipstick on a pig as they say.
Does It Suck or Does It Rock?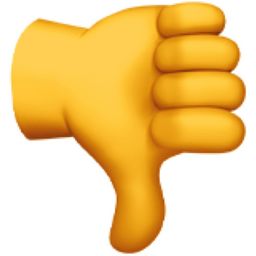 This set sucks! LEGO keychains are dumb. Making one of a licensed character doesn't make it less dumb.
Sponsorship
There's no sponsor this week, and with sponsorships lasting a whole week, you can get plenty of exposure for mere pennies. Pennies I say! Want to sponsor a review? Send me a message to admin@fbtb.net or hit me up on discord of the polybag set you have that you want me to review. If selected, in exchange for the set you'll get a mention right here in the review post and a link to your website or social media account or just about anything else.. Nearly free advertising, so what's stopping you?
You Can Win This And Every Other Polybag I Review This Year
I'll be raffling every polybag I review this year in one big lot, all 260 sets (with the possibility of more). Each set will be individually stored in a ziploc baggie complete with the extra pieces, instructions, and the actual polybag bag it came in. The cost of a raffle ticket is just $1 USD and you can enter as many times as you want. Send a PayPal payment to paypal@fbtb.net for $1 USD for every ticket you want to purchase. DO NOT send one payment for multiple entries i.e. do not send one $5 USD payment for five tickets; five $1 USD payments must be made instead. Raffle is open to everyone in the world except where raffles are illegal. Be sure to put "POLYBAG RAFFLE" in the notes section of the payment in order to be entered successfully. Winner will be drawn sometime early January 2023 and contacted at the PayPal email address the payment was sent from to arrange for delivery. For a running list of all the sets that you can win, check this Google spreadsheet.