Today's polybag, 30300 The Batman Tumblers, is a re-review of sorts. I had already written a review for this set… oh my god 8 years ago! Looking back and reading what I wrote, my opinion hasn't changed: this thing still sucks. If you want to read it, go ahead. I'll wait right here.
Welcome back.
So as not to have this review be a total copy pasta of the original review, I do have some additional thoughts. One of my issues with this mini model was that the front wheels are not mounted correctly. The wheels are attached from the inside using a 2×2 plate with wheel holders. The necessary element to attach the wheels from the outside, a 1×2 plate with a single wheel holder, wouldn't be released until 2 years later where they would be introduced through various LEGO Dimensions packs.
This piece would have made the sides a bit thicker but that's okay. I don't think the Tumbler at this size works very well anyway. Thicker front fenders might have dictated a higher piece count to account for scale but that could have only made the model better. Hindsight is 20/20 and its unfortunate that the timing of the 1×2 axle plate didn't coincide with this mini model because it might have been something great. But as it is now, this thing is, and I quote, "a steaming pile". Yes, I'm quoting myself but it's true.
Does It Suck or Does It Rock?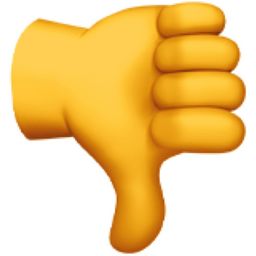 This set sucks! I don't have much more to say. It was soul crushingly-bad 8 years ago, and it's still soul crushingly bad today. There are times when I look back on a review I wrote in the past and think I may have been too harsh or not harsh enough. For the original review I did of 30300 The Batman Tumbler, I was just the right amount of harsh.
Sponsorship
There's no sponsor this week, and with sponsorships lasting a whole week, you can get plenty of exposure for mere pennies. Pennies I say! Want to sponsor a review? Send me a message to admin@fbtb.net or hit me up on discord of the polybag set you have that you want me to review. If selected, in exchange for the set you'll get a mention right here in the review post and a link to your website or social media account or just about anything else.. Nearly free advertising, so what's stopping you?
You Can Win This And Every Other Polybag I Review This Year
I'll be raffling every polybag I review this year in one big lot, all 260 sets (with the possibility of more). Each set will be individually stored in a ziploc baggie complete with the extra pieces, instructions, and the actual polybag bag it came in. The cost of a raffle ticket is just $1 USD and you can enter as many times as you want. Send a PayPal payment to paypal@fbtb.net for $1 USD for every ticket you want to purchase. DO NOT send one payment for multiple entries i.e. do not send one $5 USD payment for five tickets; five $1 USD payments must be made instead. Raffle is open to everyone in the world except where raffles are illegal. Be sure to put "POLYBAG RAFFLE" in the notes section of the payment in order to be entered successfully. Winner will be drawn sometime early January 2023 and contacted at the PayPal email address the payment was sent from to arrange for delivery. For a running list of all the sets that you can win, check this Google spreadsheet.