I've waxed on about how much I love Splatoon 2 for the Nintendo Switch, even named  it my Game of the Decade back when we were going our retrospective series of posts. The resurrection of the Splatfest made me want to play it again so I fired it up and sunk myself into the squidworld.
My bro Ryan and I are drawn to this game for different reasons: I liked the Ranked Battles and Salmon Run, and he's more of a Turf War kind of guy. But we always tried to play together when it came to the 'fests. One of my favorite moments of the game of all time came from the Splatfest this past weekend. Here it is:
#Splatoon2 #NintendoSwitch pic.twitter.com/sb1gCM9nz9

— Ace Kim (@OnionsNo) May 26, 2020
If you don't understand the significance of what's happening allow me to break it down for you. Right after I splatted Ridas, I refill my ink and then take aim at >Mystic<. Except he activates his special weapon, the Booyah Bomb. Players activating Booyah Bomb have a shield that is nearly impenetrable. But I ALWAYS try. And this time, I finally broke through the shield and splatted the player with a little help from teammate. I was texting to Ryan after the match and told him the exciting thing that happened. He said he did the same thing. I watched the replay and realised that Ryan was that teammate that helped me get the splat: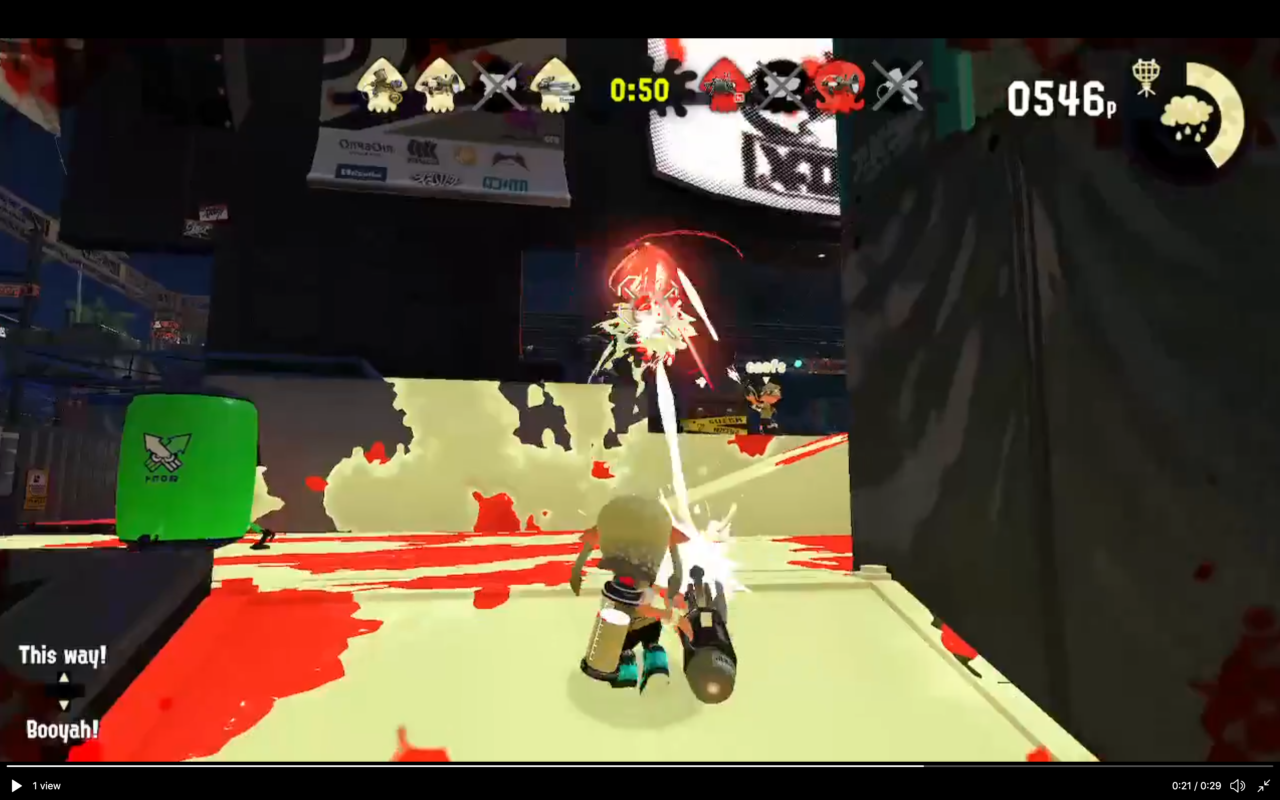 Honestly, one of my favorite shared gaming moments with my bud. We even won that match! Too bad #TeamMayo ended up losing in the end.
After the announcement came out, I've been playing a lot of Salmon Run and wanted to share one of the greatest baskets of all time, from behind the backboard:
#Splatoon2 #NintendoSwitch pic.twitter.com/2YTiNbQOyY

— Ace Kim (@OnionsNo) May 26, 2020
Booyah!
I think I was burned out before. Because, see, there was one piece of equipment you can only get from Grizzco that I was trying to get with a specific ability. It doesn't help that the equipment you get as rewards is random, and that the ability you get is also assigned randomly. So the odds are stacked against me. I was farming for it for a long, long, long time. And it broke me. The time away was nice. Splatfest brought me back and reminded me how fun all of the game modes are. But I'm back to farming Salmon Run until I get that piece.