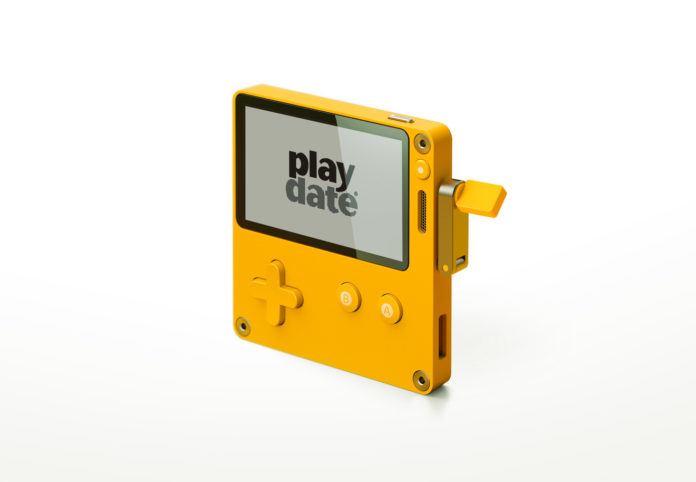 This year's E3 is going virtual once again. I'm not one thousand percent sure of the timing, but I'm guessing it would be happening next week if it were an in-person event. This is based on the fact that a bunch of video game companies announced some online video presentations and I for one can't wait for a few them. And things kick off this week! Here's what I'm looking forward to:
Tuesday June 8 9:00am PST – Playdate
Hi. Are you ready for a ✨#PlaydateUpdate✨?

We have a lot to catch up on. Our first-ever video update has details on Season One, future games, some surprises and info on future pre-orders. Please join us!

🗓 Premieres Tuesday, June 8th at 9:00 AM PDT
➡️ https://t.co/cfSNsgTqeQ pic.twitter.com/dSClZQmkUy

— Playdate (@playdate) June 4, 2021
Ever since Nintendo killed off production of the 3DS, the market for a dedicated handheld is wide open. Sure, the Switch may be portable but it's not quite fit-in-your-pocket portable like the 3DS was. This hole is something I'm hoping Playdate can fill. The portable with a crank will have an update on YouTube on Tuesday June 8th at 9am PST. I can't wait.
Sunday June 13 12:15pm PST Square Enix
Final Fantasy VII Remake Intergrade will be out a few days before Square Enix's presentation, so I doubt they'll have anything to show that's related to that game. I'm hoping I'm wrong though. An update to their stupidly named "Project Triangle Strategy" might be shown here if it's not part of Nintendo's broadcast. I can't wait.
Tuesday June 15 9:00am PST Nintendo
🗓 Nintendo at #E32021: 6/15, 9am PT!

Tune in for a #NintendoDirect with roughly 40 minutes of info focused exclusively on #NintendoSwitch software, mostly releasing in 2021, followed by around 3 hours of gameplay in #NintendoTreehouseLive | E3 2021.
https://t.co/TMjlZ5G37G pic.twitter.com/Hh1l6y0WVh

— Nintendo of America (@NintendoAmerica) June 2, 2021
This is the one to end the week on. Nintendo will have a 40-minute Nintendo Direct focusing on software "mostly releasing in 2021". I'm hoping for a Metroid update really, everything else will just be icing. Nintendo is going to be the platform of choice for new games. The other platforms are either plagued by delays for the next gen games or absence of hardware due to the global chip shortage. Me? I'll happily be working on my backlog for now. I can't wait.
Playstation
Sony has been doing their own Direct-style presentations on their own schedule apart from E3 for a couple of years now. With PS5's nearly impossible to find and most of the major PS5 games being delayed for another year and/or changing from from a platform exclusive to now being available for current and next gen systems, it's doubtful we'll see or hear anything around E3 week. People may be complaining about the delays, but that's fine. I have a big enough backlog to keep me entertained until one of the games on my short wish list come out. For Sony, that would be God of War sequel and Gran Turismo.
I can't wait.