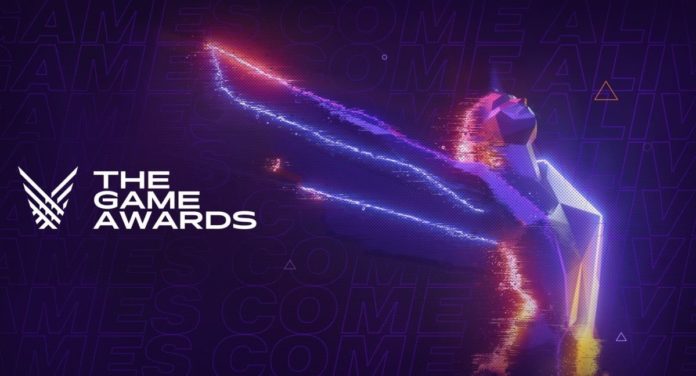 So the Game Awards 2019 just finished up, and aside from all of the awards announced that fit with the majority of the Internet's opinions, a bunch of games were announced. Because apparently the event has become the winter-time E3.
I'll link the entire archive of the stream, if you want to catch up on all the 2019 gamer lingo.
For this announcement post, I'm only going to comment on a few of them, because there are just so many. Expect a lot of YouTube links.
First, because it's important to me, Sekiro: Shadows Die Twice pulled of Game of the Year, a move which surprised and delighted me. The nominees were:
Control
Death Stranding
Resident Evil 2
Sekiro: Shadows Die Twice
Super Smash Bros. Ultimate
The Outer Worlds
I was so sure that Death Stranding would win, because the Game Awards has always been pretty Kojima-centric. It's great to see that Sekiro won, from the creators of Dark Souls and Bloodborne, my favorite games. I think it's by far the most complete and solid game on that list, with the best vision and execution. Anyway, that's enough about Sekiro for now, I'll write up way more on the Best of 2019 article coming later this month. But congrats to Hidetaka Miyazaki and the rest of From!
Arguably the biggest news of the night, Microsoft revealed their new Xbox – the Xbox Series X. Not to be confused with the Xbox One X or Xbox One. In my opinion, they should have stuck with Scarlett, but if the market demands samey names, then that's what the market demands.
For a launch title of the Xbox Series X, running on in-engine (I'll believe it when I see it), Hellblade returns with a sequel. The first Hellblade was super intense and one of the most horrifying-in-not-a-horror-way games I've ever played, so I'm glad to see it getting a sequel. However, you can't help but wonder how the news would have gone down had Microsoft announced the new Halo being a launch title.
Here on, like, our 7th or 8th Final Fantasy 7 Remake trailer, I feel like I've seen this trailer before, though there's probably new stuff in there. I'm ready for this game to come out already.
Likely one of the closing games for the PS4, Ghost of Tsushima got a new trailer. I'd sure love to see some actual gameplay, but samurai will never not be cool.
Although the reveal didn't get racuous applause like the rest of these heavy hitters, I was floored to see an actual Telltale game coming back, not to mention one of their best. Telltale had a…complicated 2018, and while their bought by a new company, the directors and writer of the original The Wolf Among Us are coming back for the sequel. Should be promising.
Before you get to the slog of overly produced CGI trailers about magic and samurai, the best part of the entire night was when Dr. Bunsen and Beaker showed up to present an awards.
Anyway, that's really all I've got to say about the Game Awards. Get ready for a lot of YouTube links.
And if anyone's made it all the way down here,