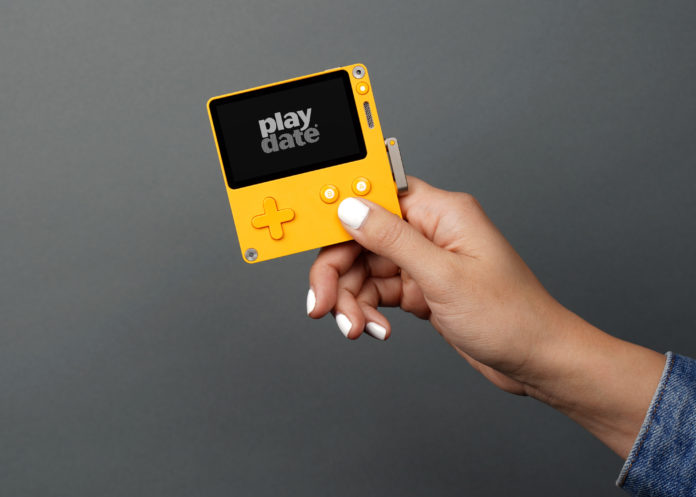 I came across the Playdate by way of my favorite Mac blog, Daring Fireball, and I gotta say I'm smitten. Maybe it's the yellow color, maybe it's the odd little crank on the side, maybe it's the simplistic approach to a gaming handheld.
Playdate is no-frills. It's got the basics: D-pad, two buttons, Wifi and Bluetooth for connectivity, and a 400×240 black-and-white screen. There's no backlighting. It's also got that odd little crank on the side which is actually a rotational analog controller input.
Clearly this device isn't going to appeal to the bleeding edge gamer. And that's okay. The non-backlit screen alone may even send some older gamers running for the hills from the PTSD caused by the original Game Boy Color. Regarding that, their FAQ says the following: "In daylight, the reflective layer makes it look spectacular. At night, you can sit by a reading lamp and bask in how incredibly beautiful a modern, sharp, highly-reflective black-and-white LCD can look." I don't really see these as shortcomings, I doubt many others will either.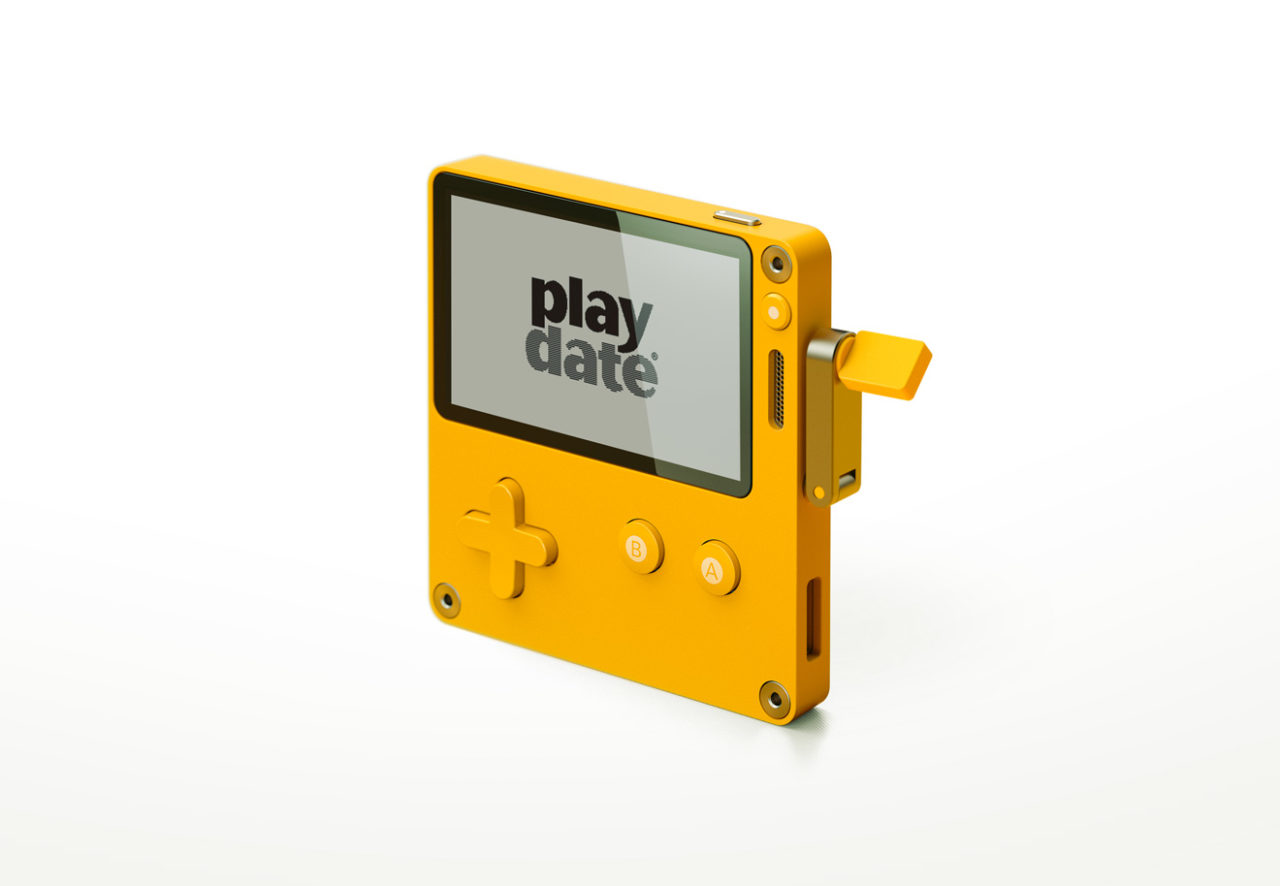 There's no cartridge slot on Playdate. Games are downloaded over the air and will be revealed as they are released, one per week. The first "season" includes 12 games, all originals from creators such as Keita Takahashi (Katamari Damacy), Bennett Foddy (Ape Out), Shaun Inman (Retro Game Crunch), and Zach Gage (SpellTower) with more to be announced. If you're an early adopter all of the games will be downloaded for free to the device automagically. Depending on sales and reception, more seasons with more games may be coming to the device.
If you head over to the site and do a little reading, Playdate sounds more like a passion project than anything else. And maybe that is also another reason that it appeals to me so much. In an entertainment genre full of games trying suck money out of your wallet, or suck the life out of the developers, you come across certain things where its clear the end result isn't about making a ton of money, but instead to provide a great gaming experience. Case in point: Hollow Knight. Team Cherry is just three guys (with support from its Kickstarter backers) who made an incredible game with a sequel on the way. The indie gaming scene is thriving. And I'd like to think that a large part of it is because of the reasons I outlined above.
Panic is the creator behind Playdate. They make software for iOS and Mac such as Transmit and Prompt. They also made two games Firewatch and Untitled Goose Game. Playdate is their first foray into hardware and making a gaming platform (they wrote their own OS for the device). They're only charging $149 for the device. I think that price is just right. It's not cheap but it's not super-expensive either.
Want to get a Playdate for yourself? There's an email list you can sign up for over the Playdate website. The site has a ton of info too if you have more questions. The current issue of EDGE magazine's feature story is on the Playdate.
I want this thing to succeed. I'm excited for it. I'm not sure I fully explained why. And to be honest, I'm not sure I know why either.